Latest News
Happy Easter and Passover Week, Litter Pick Up Saturday, GOP Jamboree, 25th Anniversary Claude Moore Park Festival
April 7, 2015
Happy Easter and Passover greetings this week.
In the Christian religion, Easter teaches us how God's only son made
the ultimate sacrifice and renewed the face of the Earth.
This past weekend churches of every faith filled to
the brim and all of Sterling and most of America celebrated this gift from God.
It is a blessing for Easter to be here finally and bring the graces I need
and that we all need. "God conquers death and sin" is on everyone's lips
young and old. And the warm Spring weather is great too.
The eight-day festival of Passover is celebrated in the early spring, this year
Passover began on Saturday April 4 and goes to April 11. It commemorates the emancipation
of the Israelites from slavery in ancient Egypt.
Crime Report:
Counterfeit Bills
LCSO Warns - Recent Reports of Counterfeit Bills
The Loudoun County Sheriff's Office is warning local businesses of subjects in the area attempting to pass counterfeit bills.
The subjects have entered a number of stores throughout the county and attempted to purchase small items with counterfeit bills in the denominations of $20, $50 and $100. In some cases, the subjects have been successful in receiving a large amount of change after using the counterfeit bill to make a small purchase.
The Loudoun County Sheriff's Office asks businesses to remind employees to be on the lookout for counterfeit bills and is offering the following tips:
" Utilize a counterfeit bill detector pen for use with U.S. currency
" Pay attention to the quality of the printing and characteristics of the paper (details on real bills are typically clear and sharp)
" Review all parts of the bill to include the portrait, seals, border and serial numbers (genuine serial numbers are evenly spaced)
" Genuine currency paper has tiny red and blue fibers embedded throughout
Businesses that encounter a person attempting to use a counterfeit bill are asked to contact the Loudoun County Sheriff's Office or your local law enforcement agency immediately.
More information on how to detect counterfeit money can be reviewed on the United States Secret Service website at http://www.secretservice.gov/money_detect.shtml .

Drug Bust
Two Suspects in Custody After Felony Drug Investigation
Marijuana, Cocaine, Heroin, Ecstasy and $60,000 Recovered from Sterling Hotel Room
Photos BELOW : Ronald D. Delaespada and Luis M. Garcia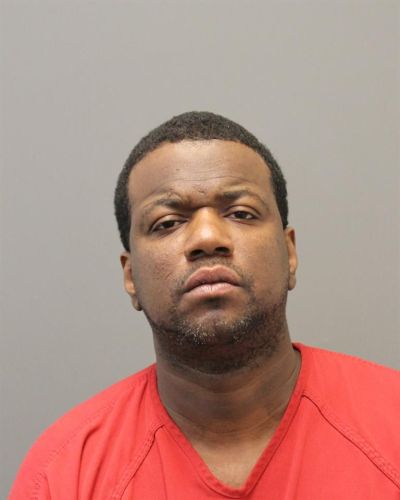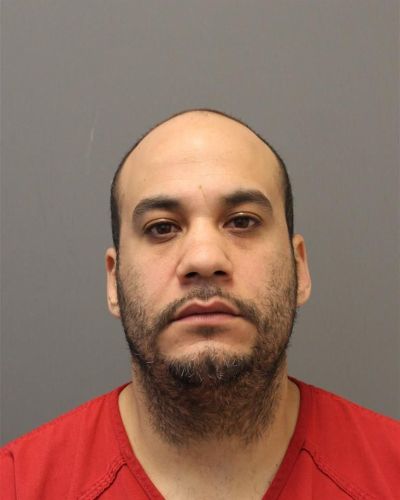 Two men are in custody after a felony drug investigation that led to one of the largest seizures of narcotics and cash in the history of the Loudoun County Sheriff's Office.

The 3-month long investigation, conducted by the Loudoun County Sheriff's Office Tactical Enforcement Unit (TEU), led narcotics detectives to a 3rd floor hotel room in the 45500 block of Majestic Drive on March 31st. As members of the TEU unit were preparing to conduct a search on the hotel room, one suspect exited the room. Luis M. Garcia, 37, of Connecticut was apprehended at the scene and taken into custody. A second suspect was determined to be inside.

As narcotics detectives attempted to enter the hotel room shortly before 3AM, the second suspect jumped from a third floor balcony and onto an awning below. The suspect then fled into a wooded area and refused to comply with commands to exit or show his hands. The suspect was taken into custody with the assistance of a Loudoun County Sheriff's Office K9 unit.

Recovered in the hotel room was over 2.5 pounds of powder cocaine, 1 kilo of cocaine (brick), 5 ounces of crack-cocaine, 1.5 ounces of heroin, 6 pounds of marijuana, 5 ounces of PCP, 429 ecstasy pills, prescription pills, $60,000 in cash and other drug-related items. Two vehicles were also seized as part of the investigation.

"The arrest of these two men along with the recovery of a large amount of drugs has made our streets safer," said Loudoun Sheriff Mike Chapman. "The efforts of the members of the Tactical Enforcement Unit during the course of the investigation combined with the coordinated efforts of our patrol deputies during Tuesday morning's arrests were exemplary," Sheriff Chapman added.

Ronald D. Delaespada, 39, of New York and Garcia were charged with distribution of narcotics and possession with intent to sell/distribute. Both men remain held at the Loudoun County Adult Detention Center without bond.

The investigation continues and further arrests are possible.
April 11 Litter Pick Up
Eugene Delgaudio joins Kevin D. Chroninger in asking you to volunteer in the next Sterling Boulevard Cleanup from 9:00 a.m. to Noon on Saturday, April 11.

Kevin says "All participants should come to BRIAR PATCH PARK (located along Sterling Blvd. between Charlotte St. and Frederick Dr.) at 8:45 a.m. to receive orange bags, safety vests, and instructions. Please bring work gloves!"

In case of inclement weather, the cleanup will be postponed until Saturday, April 18.

This service project is organized by the not-for-profit Sterling Foundation to preserve the beauty of the community. For more information, contact Kevin Chroninger at 703-406-7749 or visit www.sterlingfoundation.org.

Saturday April 18 Craftfair at Park View HS

Park View Craft & Vendor Show *Saturday* April 18
10:00AM - 3:00PM Park View High School Gym
400 W Laurel Ave Sterling, Va. 20164
Pothole repair link here.
http://joineugene.com/news/article.php?article=10119

Washington Post: Sterling's Indestructible Eugene Delgaudio Wins Again
Bull Elephant: Eugene Delgaudio Exonerated Again, and Again, and Again.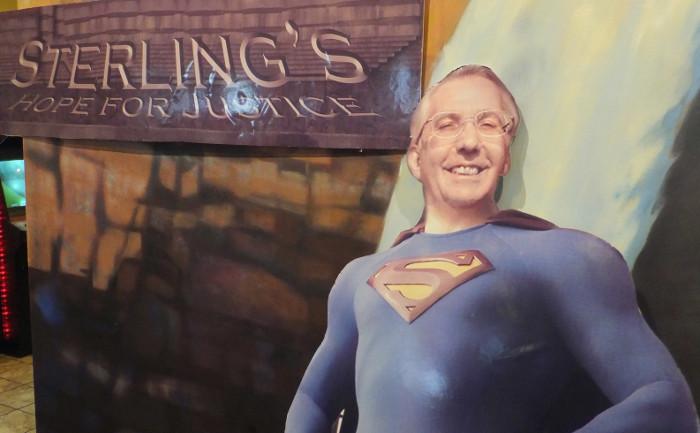 Republican Party at Purcellville Ice Rink
This Saturday is the Loudoun County Republican Committee's Spring Country Jamboree!
The Jamboree is a ton of fun with great food, games, music and silent auction. There will also be a Straw Poll for the Sheriffs race and we want all of you to come out and vote for Eric!
GOP Spring Jamboree This Saturday April 11
The Loudoun County Republican Committee Invites you to our
Spring Country Jamboree Music By: Country Singer Kenny Ray Horton, U.S. Navy
And Meet Your: 2015 Candidates for State and Local Office along with lots of games.
Saturday, April 11, 2015 from 6:30 p.m. - 9:30 p.m.
Location: Historic Bush Tabernacle, 250 South Nursery Avenue, Purcellville, Virginia 20132
Prices: $35/adult, $15/college students-staff
https://secure.piryx.com/donate/iMp8Zvbu/Loudoun-County-Republican-Committee/2015-Spring-Jamboree-LCRC

25th Anniversary of Claude Moore Park Festival
To celebrate the 25th anniversary of Claude Moore Park on Saturday April 18 from 11 a.m. to 3 p.m. There will be live music by Park View HS World Musicians, exhibits and food booths, call 571-258-3700.

There stands Intransigent Delgaudio for Noble for Sheriff!
http://joineugene.com/news/article.php?article=10116

Mark Gunderman, Sterling's Man of the Year 2x Wrote me:
"If Christ be not risen, our faith is vain (1 Cor. 15:14). The essential New Testament revelation balances on this as an historical fact." He posted at this link
Sterling Americans Arise. Help a Devoted Conservative Against A Liberal Assault Now
http://joineugene.com/news/article.php?article=10111

LCSO & U.S. Representative Comstock Announce Regional Heroin Initiative
Federal and Local Law Enforcement Partner to Form Heroin Operations Team (HOT)
U.S. Representative Barbara Comstock (VA-10th District) in conjunction with dozens of local law enforcement-. state elected- officials and citizen volunteers in Loudoun County and Fairfax County have announced the formation of a regional Heroin Operations Team (HOT) in Northern Virginia.

The HOT team will address the rising use of heroin and related overdoses that have impacted citizens in and around Loudoun County. HOT will employ a comprehensive approach that will include enforcement (at all levels), education and prevention by incorporating local, state and federal law enforcement, Loudoun County Public Schools, Loudoun County Department of Mental Health, Substance Abuse, and Developmental Services and other entities within the Community Services Board.

Recognizing this growing epidemic, Congresswoman Comstock reached out to local officials to work together on local efforts to curb heroin use and abuse. "We recognize no community is immune to this epidemic.
Sadly, those getting caught up in this are often in their 20's and 30's and they don't realize what an addictive and dangerous drug this is and how much stronger the heroin on the street is than it has been in the past," said Congresswoman Comstock. "We must ensure as a community that we educate and inform and do everything we can to get this poison out of our community and stop those peddling it and help those caught up in this deadly drug," she added.

One official extended the initiative to his partners in law enforcement to develop a regional Heroin Operations Team. "The initiative will require a proactive approach, including education on the dangers of heroin and opioid drugs," said the official. "The heroin initiative will include a partnership with the community which is an important step to address the heroin epidemic in Northern Virginia," he added.

As part of the outreach and enforcement efforts, local representatives announced a series of initiatives including a public roundtable discussion to be held in May 2015. The forum will explore the resources needed to address the growing heroin problem in our community, and promote open discussion on efforts we can take as partners in the fight against heroin abuse.
Other initiatives include:
* Development of a toll-free Heroin HOTline where residents can seek help.
* Establishment of a multi-jurisdictional task force that will take a collaborative approach to pooling resources and coordinating investigations or user/drug rings.
* Formation of a community and law enforcement partnership dedicated to stopping the heroin epidemic in Northern Virginia.
* Coordinating public education and outreach to raise public awareness on the dangers of heroin and drug use.
* Continue an aggressive approach on prescription drug abuse which heroin users often cite as the gateway for use.
The HOT initiative is in response to a growing regional and nationwide heroin epidemic. According to the Centers for Disease Control, fatal overdoses of heroin have nearly tripled since 2010. In Loudoun County, the number of fatal heroin overdoses nearly doubled in the past two years, from 6 in 2013 to 11 in 2014.
A veteran Loudoun County law enforcement officer was recognized today with a state House Resolution honoring his work in developing Internet safety programs for children and parents.
http://www.loudountimes.com/news/article/loudoun_county_deputy_recognized_by_state_for_work_in_fighting_internet898