Latest News
Help Me Kill Potholes In Sterling. Thank You.
March 27, 2015
Subject: How To Kill A Pothole!
In just the last few days, VDOT has filled more than 1,000 potholes in Sterling.
Local businesses have also stepped up and covered 100s of holes. A lot more has to be done.
Many of these potholes have been reported by residents of our area. I have reported 200 myself.
If you have reported a pothole, thank you!
It is the greatest civic duty to perform a routine sacrifice of time to assist me, the community and your neighbor. These potholes can be dangerous.
But the task is not finished yet. If you see a pothole you may report the problem to VDOT online here
http://www.virginiadot.org/travel/citizen.asp
or by calling 1-800-FOR-ROAD (1-800-367-7623). VDOT will investigate each report and will schedule repairs as soon as possible.
If you report a pothole and it's not fixed in a reasonable period of time, please let me know at [email protected] or call me at home (703) 421-4599 or the office 703-771-5819.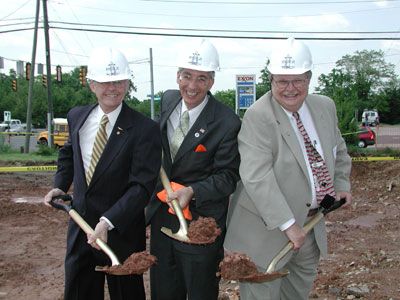 Noble-Delgaudio Party Tonight. No RSVP necessary.
Join me and others Tonight (No RSVP necessary) at my Western Loudoun Open House for Eric Noble for Sheriff at the home of Mike and Kristin Kalina. Special Guests:
Commonwealth's Attorney Jim Plowman (see photo)
"Super" Eugene Delgaudio
Middleburg Mayor Betsy Davis
Hamilton Mayor David Simpson
Sterling's Heros: Major Rick Frye (ret.) Greg Stone
From 6 to 9 p.m.
The home of Kalina is at 16961 Heather Knolls Place Hamilton, Va. 20158 (if you get lost, call Gerry at 703 887 0725)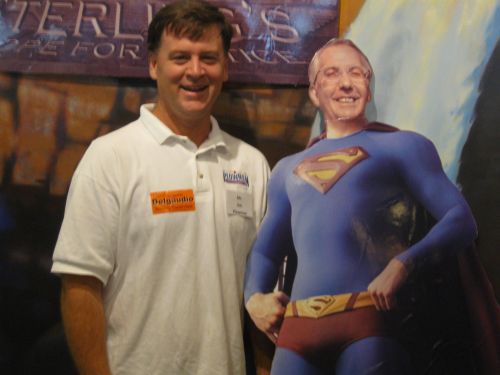 DELGAUDIO NOBLE SUPPORT STANDS
I am still supporting Eric Noble and the deadline for filing as delegate is just a few days
away on Sunday March 29 at five p.m.
I will come to your house if you need a pick up. Here's the form to join the Sterling District
Delegates voting for Sheriff at the May 2 convention at Stonebridge HS.
Here is the link to the Republican Delegate form here:
http://www.loudoungop.com/library/15LCRCDelegateFilingForm-fin.pdf

Inova Loudoun Hospital Needs Volunteers at Leesburg Campus
Leesburg, VA - Inova Loudoun Hospital needs adult volunteers to help on the Inova Loudoun Medical Campus - Leesburg. Specific needs are at the Information Desk, Diagnostic Imaging Center, Emergency Department and at Inova Loudoun Nursing & Rehabilitation Center (ILNRC).
To fill out an application visit
http://www.inova.org/get-involved/volunteer/inova-loudoun-hospital/index.jsp