Latest News
Lions Sell Citrus Fruit Today And Sunday, Santa At Dulles Mall To Christmas
December 5, 2015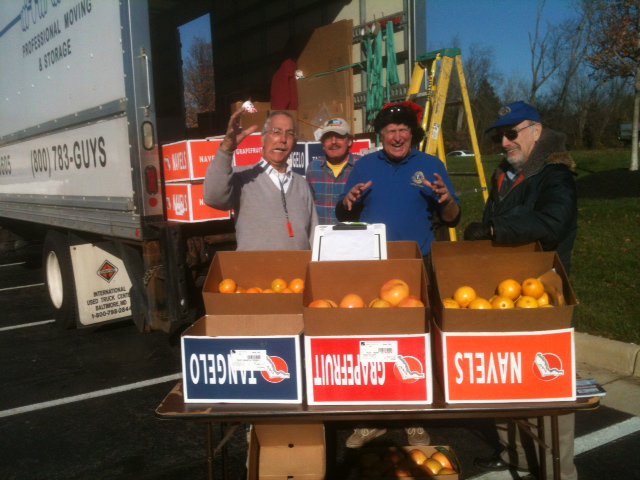 Lions Sell Fruit
The Sterling Lions are selling Indian River Florida Citrus today to 5 p.m. and
again Sunday to 5 p.m. at the Chick Fil a parking lot in the Dulles Crossing Plaza opposite
the McDanlds and the Lowes. This is near Sams Club right off Route 28 and off
Nokes Blvd.
Other Lions News: $20,000.00 Music Award To Students

Santa At Dulles Mall Now
Please visit Santa before Christmas at the DullesTownCenter
Visit Dulles Town Center until Christmas Eve to visit with Santa in Center Court inside his magical winter wonderland. Details click on this link.
In the wake of recent active shooter incidents and acts of terrorism, the Loudoun County Sheriff's Office is joining law enforcement agencies nationwide in reminding residents how to best handle these situations in the workplace or in public. To see the video click on this link.
DELGAUDIO IS PRO-GUN, Pro-2nd Amendment
I do not agree with Hillary Clinton or President Obama or AG Mark Herring or other liberals about banning all guns in Sterling and America.
I support and joined VCDL. A member of the VCDL group says (in part, in their recent newsletter):
" A firearm ban will only prevent law-abiding folks from carrying a gun; it will not prevent violent criminals from doing so, as they have already decided to commit crimes more serious than violating some silly gun ban.
Criminals do not care about 'laws'--that's what makes them criminals.In general, gun bans are like free health insurance for violent criminals.
Criminals fear armed victims far more than they fear the police. Source here.
I agree.
OTHER COMMUNITY NEWS -- Different Reports!
click on the link for the report.
Hit And Run Puts Sterling Student in Hospital
High Speed Chase Involving Drugs
Free cab rides offered now to would-be drunk drivers in Sterling and Eastern Loudoun
CALL 1-800-200-TAXI DETAILS HERE:
3 Car Crash-- Drunk Driver in Sterling, 4 Victims in Hospital
Update: Fatal Crash After Driver Flees Attempted Traffic Stop in Sterling
Annual Naughty or Nice List of Businesses for Christmas Shopping Season