Latest News
VIDEO: Advises Run, Hide Fight Terrorists If Possible
December 5, 2015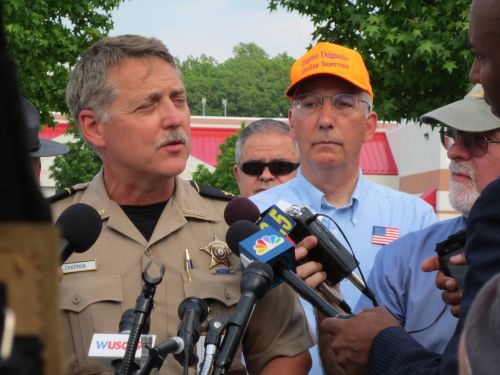 Be Prepared to Run, Hide, or Fight in Active Shooter Incidents
Loudoun County, VA- In the wake of recent active shooter incidents and acts of terrorism, the Loudoun County Sheriff's Office is joining law enforcement agencies nationwide in reminding residents how to best handle these situations in the workplace or in public.
Loudoun County Sheriff Mike Chapman is encouraging residents to watch and share a video titled Run > Hide > Fight. "The video demonstrates the actions you may need to take to survive an active shooter incident," said Sheriff Chapman. "You need to be prepared to make quick decisions such as fleeing the area, hiding or taking measures to fight the attacker to save your life and the lives of others," Sheriff Chapman added.
The video can be viewed at https://sheriff.loudoun.gov/RunHideFight .
The video was produced by the City of Houston Mayor's Office of Public Safety and Homeland Security (Ready Houston) as part of a Department of Homeland Security Grand Funded Project of the Regional Catastrophic Planning Initiative. The video was developed to educate residents on how best to respond during an active shooter incident.
Please be advised that the initial sequence of the video may be disturbing to some viewers.