Latest News
Good News And More: WOODLAND ROAD NOW 4 LANES!
December 1, 2013
Repeating Good News and more:
WOODLAND ROAD NOW 4 LANES
Woodland Road is now 4 lanes from Cascades Parkway opposite Claude Moore Park to Atlantic Boulevard. This was done by removing out of town commercial vehicles that were blocking resident commercial businesses at that location.
Besides benefiting the companies paying taxes and their employees, shoppers going to the Dulles Town center shopping area have another easy route.
Previously, as Supervisor of Sterling District, I worked to make Davis and Shaw roads, respectively, four lanes where the road was previously two lanes to benefit the commercial areas.
Links from previous reports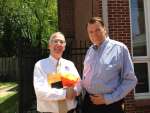 Loudoun Man Apprehended After Series of Burglaries in Sterling:
Jose Reyes-Benitez, 24, of Sterling
Texas Comes To Sterling: Today at Wing Stop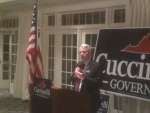 Delgaudio Gives You Link To ALL Election Returns in Va.
CELEBRITY SINGER PAT BOONE IN STERLING
Sketch of Suspect Released By Sheriff......
SUCCESSFUL CRIME MEETING IN STERLING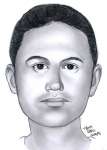 Black Cuccinelli Event Big Success Thanks To You....
Job Fair Today..... 50th Anniversary of Sterling Saturday