Latest News
Black Cuccinelli Event Big Success Thanks To You....Job Fair Today..... 50th Anniversary of Sterling This Saturday with Parade and Sterlingfest...Delgaudio rides tank, rides bull and now a horse!
October 10, 2013

Dear Sterling American,
Thank you for many 100s of you writing me and for the gigantic crowd that turned out and responded to me when Senator Dick Black asked for help.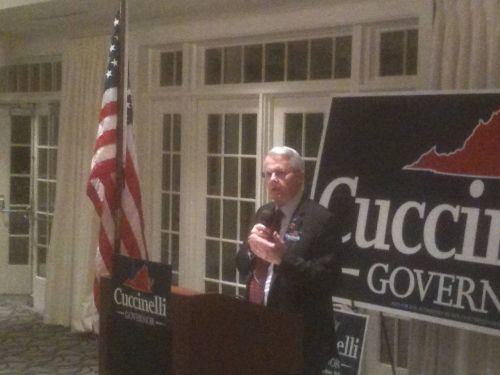 I was humbled by the hundreds who wrote me back with notes of encouragement in just hours. Thank you for that and I have conveyed your expressions of support to Senator Black and Governor candidate Ken Cuccinelli. To those of you who wrote me regrets or came to the event: I thank you. Senator Black also sends his appreciation. And Ken Cuccinelli warmly embraced many of you at the event and looks foreward to serving you in the furture.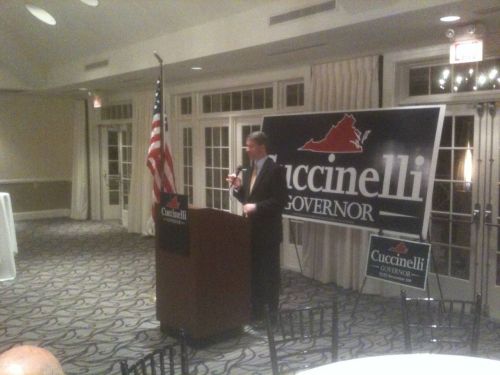 Need 10 Volunteers Needed Saturday
I need help from ten volunteers Saturday to join me and family members to staff booth number 112, the Delgaudio table. I know many of you are staffing the GOP table, candidates, Neighborhood watch, and many other very good causes. This is directed to the first 10 of you who are not marching or working.
You know if you are free, so write me back and say "I will stand with you Saturday at Sterlingfest".

Reminder: job fair today.
***Delgaudio Invites You To A JOB FAIR In Sterling Thursday October 10
Job Fair TODAY Thursday, October, 10, 2013, from 10:00 a.m. to 2:00 p.m. at the Sterling Park Safety Center/Patton Hall, (Cascades) 46700 Middlefield Drive, Sterling, Virginia, 20165. This is just off Cascades Parkway next to Our Lady Of Hope RC Church and one block short of Algonquian Parkway.

Reminder: Sterlingfest Saturday
26th Annual Sterlingfest
Saturday, October 12th, 2013
In Sterling Park, Virginia
SterlingFest is a wonderful event: over 8,000 area residents enjoy beautiful weather and a wide variety of foods, crafts, business, health, technical, informational, and religious vendors and sponsors.
Children's activities and rides, the Sterling Playmakers and local musicians all provided enlightening entertainment each year during our SterlingFest Celebration. The event uses the Community Center and blocks off Commerce and Enterprise Streets in the "downtown" area, You can park in the shopping center and surrounding streets.
Ffor more information: http://sterlingfoundation.org/SterlingFest.html
COLUMBUS DAY PARADE - - SATURDAY, 12 OCTOBER 2013

(To Potential Marchers and Observers)BE PART OF A STERLING TRADITION!!
Please come out and support the 32nd Annual Columbus Day Parade sponsored by the Knights of Columbus / Good Samaritan Council #6175 and the Loudoun Elks Lodge #2406.
Date: Saturday, 12 October 2013 starting 10am from Park View High School.
Route: Park View HS, down Laurel to Sterling Blvd ending at "the Barn" 401 W. Holly Avenue.
What: Join us in celebrating the 521st anniversary of Christopher Columbus discovery of America.
I will march down Sterling Blvd. with the Knights.
I will wear my orange hat at Sterlingfest, but here is what I look like without my orange hat riding a
horse (from the recent Farm Tour with Supervisors Higgins and Clark).