Latest News
Flag Day Today, Father's Day Sunday, Youth Battle of the Bands, Sinkhole in Sterling, Robotics and Radio Training for Really Young People
June 14, 2013
VISUAL SHOCK ALERT
At the end of this Sterling American!
Flag Day Is Today
Along with my normal visits to homes today in the district, I left an American Flag with constituents to post and display.
Father's Day Sunday June 16
Please honor Fathers on Father's Day this Sunday. Thank you to all fathers.
Cicadas?
Has anyone heard cicadas?
Sterling had a small sink hole in one of the neighborhoods, a cable to phone service cut over at Potomac View Road and several drenching storms and high winds twice this week. The cable has been fixed today and the baricades are now down at Potomac View Road and Route 7.
ROAD CLOSED DUE TO SINK HOLE
Sterling Sheriff's Office authorities say at approximately 5 a.m. Tuesday, a sinkhole was reported at S. Buckingham Rd. and E. Tazewell Rd. in Sterling.
The sinkhole may have been caused by a broken water main, say authorities.
Sterling Americans also had a tremendous victory for David Larock and Dr. Mark Berg (defeated liberal Beverly Sherwood) as they defeated long serving liberal Republicans in their respective primaries to the House of Delegates.
LaRock Thanks Del. May for His Service;
Focuses on November Election and Legislative Agenda
-- Dave LaRock says "I am grateful for Del. May's two decades of service to the Commonwealth. As we move forward to the General Election, I will continue to present the case for cutting taxes, controlling spending, and protection of our fundamental rights to life, liberty, and property."
ROLL CALL ON TAX INCREASE

For those who asked, here's the Local Roll Call Vote on $6 Billion Tax Increase
(earlier this year)
Loudoun Area Delegates And Senators Voting on $6 billion tax increase
YES (TO SUPPORT TAX INCREASE)
Delegates Greason, LeMunyon, May (DEFEATED FOR RE-ELECTION), Rust, Minchew, Senators Herring (Just nominated for Attorney General for the November Ballot) and Favola
NO (TO OPPOSE TAX INCREASE)
Senators Dick Black and Vogel, Ramadan, Comstock, Bob Marshall, Hugo
We as conservatives, must now focus on sending a low-tax message to Senator Mark Herring in the November election as he is on the ballot for higher office.

ROBOTICS WITH Mark Vanderlyn IN STERLING!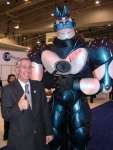 Richard Teel tells me "We (held) the FIRST LEGO League (FLL) information session at the Cascades Library (last) Saturday 8 June from 10:30 to 11:30. This information session (was) primarily targeted to 4th to 8th graders attending Rolling Ridge Elementary and Sterling Middle School but others (were) welcomed.

Teel told me today "We will be holding a follow-up session on 20 July at 10:30 AM at the Cascades Library in Conference Rooms A & B." and "We will identify roles and determine how we will move forward this year. If you want your children to be a part of the program this year at Rolling Ridge or Sterling Middle School please attend one of the sessions this summer."

Sterling Amateur Radio Club Building Giant Radio Towers June 22-23
To test our readiness capabilities, Amateurs throughout the Country will be conducting a Field Day on June 22nd and 23rd. The Sterling Amateur Radio Club will conduct our Field Day at Park View High School in Sterling Park. We
will be erecting antennas, setting up an emergency generator, and using solar panels to allow our Radio Transceivers to make contact with those of other operators around the world.
TICK SPRAYING HAS BEGUN
The spraying to kill ticks has been done in 25 foot wide sections in Sterling's Claude Moore Park. Thank you board of supervisors and Loudoun Park and Rec.
(YOUTH ) Mayday Parade at Loudoun Youth Fest June 15!

3 to 8:30 p.m. Brambleton Plaza in Ashburn, open to Sterling youth.
(Ages 14-18)We are beyond excited to present MayDay Parade as well as other awesome performers including Loudoun's Battle of the Bands (THESE ARE NAMES OF BANDS)champion Veranda and runners up Brandon Diaz,That's What She Said, and Thrones for the Sun .
Get your LOUD ON at the hottest and coolest teen event this summer in Northern Virginia. MayDay Parade headlines the Loudoun Youth Fest on June 15, 3:00-8:30 at Brambleton Town Center. Get your tickets online. (copy and paste links)
https://www.facebook.com/pages/Loudoun-Youthfest/301540043229357?fref=ts
http://loudounyouthfest.com/?utm_source=June+Newsletter&utm_campaign=Feb+newsletter&utm_medium=email
ROUND UP FROM LOCAL CONSERVATIVE LEADERS:
AG Ken Cuccinelli "Join Me for Door Knocking Saturday"

This Saturday, June 15th, Ken's campaign will be hosting a Statewide Neighborhood Knock. Ken says "I hope you'll join us."
He and his workers will be staging more than 150 door knocks across Virginia and in Sterling.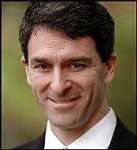 Ken recently wrote me a note and said " If you believe this D.C. culture of intrusive federal overreach and trampling taxpayer rights is just happening in Virginia or to conservative organizations, you've got another thing coming. This is just the tip of the iceberg.
If Democrats like Terry McAuliffe keep getting elected, they will continue to perpetuate the Washington big government attitude by rubber-stamping their allies' extreme agendas with no regard to our working families."
That is a good point and we should take what Ken wrote to heart and do what we can to help Ken.

Senator Black: "I firmly oppose arming the Syrian Rebels."
Richard H. Black, Senator of Virginia, 13th District told me:
Today, the president ordered the U.S. military to arm Syrian rebels, who are controlled by jihadists fighting to impose brutal Sharia law on Syria. [U.S. to Arm Syrian Rebels, Wall Street Journal, June 13, 2013; http://stream.wsj.com/story/campaign-2012-continuous-coverage/SS-2-9156/SS-2-253502/].
For 10 years, these same terrorists have blown the legs off our GIs in Iraq and Afghanistan. They hate us and intend to destroy our nation. But now, Americans are called to arm them and prolong the Syrian War.
The administration claims it will only arm "good" rebels. That's like saying you'll just fill one end of a bathtub. U.S. arms will go to the entire army, especially the vicious terrorist group, al Qaeda, which dominates the rebellion. [See Goldberg: Syria's religious war, LA Times, June 4, 2013; http://articles.latimes.com/2013/jun/04/opinion/la-oe-goldberg-syria-religious-wars-20130604].
FRANK WOLF EFFORT TO MAKE STINK BUG RESEARCH A PRIORITY ADVANCES IN HOUSE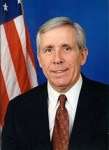 Language directing the Department of Agriculture (USDA) to prioritize ways to combat stink bugs is included in an annual spending bill moving through Congress, according to Rep. Frank Wolf (R-VA), a longtime leader on this issue.
DELGAUDIO REPORTS AND REPORTS AND REPORTS
RANDOM PROJECTS IN STERLING AND LOUDOUN
The newsletter was delivered to every house and some houses got hand-delivered invites to community meetings.
I reported tall grass at three houses, had an abandoned car ticketed, got a house to remove some piled up garbage, asked if an Homeowners Association could remove some furniture in their common area (and they did), attended a cable commission meeting to report broken cable carrier boxes, reported 15 cars on lawns, commercial trucks in the residential area and attended a homeowners association meeting. And yes, I continue to attend 100 per cent of all board meetings and all meetings of the Transportation and Finance committees.
I voted "no" to speeding up the building of 1200 residential units at the Kincora project ahead of commercial development.
VISUAL SHOCK ALERT
VISUAL SHOCK ALERT
DELGAUDIO 25 YEARS AGO -- NOW ON YOUTUBE!
To celebrate the victory of young David Larock, here's a link to a recently posted news video-- from news shows--on "political street theater" 24 years ago in 1989 featuring Sterling District's Eugene Delgaudio!
http://www.youtube.com/watch?v=0BWMgydjhOc
DELGAUDIO OPPONENT PUCKERS UP
DREAMS IMPOSSIBLE DREAM
http://joineugene.com/news/article.php?article=8549