Latest News
Eugene Delgaudio 2014 Thanksgiving Message
November 27, 2014
I hope you have an incredible Thanksgiving today.
There are so many wonderful events in Sterling and the recent successful effort for Sterling's Star Ryan Sill, who's mother is a voice coach at Dominion HS, is one Sterling item making
national news.
The nation sings with Sterling's Star for 3 weeks running on the Voice Talent Show and you have also turned out for him as he makes the top ten. Sterling and the nation is pulling for him one more time. This Monday is the next vote.
Turkey?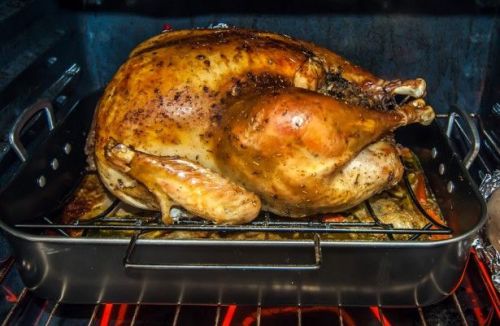 Today I ask Turkey, Ham or Fish
I have put the turkey in the oven. Most of us are having turkey.

Are you having Ham, Fish or all three today or something else?
Fish?
Ham?
2008 DELGAUDIO THANKSGIVING MESSAGE.
Right now , today Nov.27, 2014, St. Matthews Church in Sterling is feeding 100s at their Thanksgiving free dinner. The church is packed.
There are 1000s of great testimonies about how wonderful Sterling Americans are. This is just one Thanksgiving report below from 2008.
I am grateful to you and everyone who shares in the memory of this wonderful but typical Sterling American generosity.
Happy Thanksgiving!
History in Sterling: Neighbors Save Mom + 4 kids
This is a story from Sterling's recent past as your Supervisor.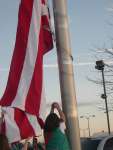 It is a story that needs to be told again and again.
It is a report that some newspapers and many anti-Sterling reporters and Delgaudio hating liberals do not want to be told or reported in any fashion for their own selfish reasons.
This charitable work was done by you dear subscribers. Sterling Americans stepped up to the plate and helped out on short notice. Even liberals opened their hearts and helped without notice.
Everybody worked together in just 72 hours.
Thank you for making this season -- and every season -- a success for so many as you donate to churches, LINK and other charities.


MISSION ACCOMPLISHED (first reported to you Dec. 27 2008)

Sterling citizens reacted quickly. As I reported earlier to you, a robbery of a family on Harrison Road occurred during the day last Monday.
By Tuesday night, December 23, the family was visited by a contingent of neighbors with food, gifts and money for gift and food purchases for the children for Christmas.
The goal announced earlier of helping the single mother of 4 children in meeting the lost mortgage payment was met on Friday, December 26 at 5 p.m. with the deposit of 2200 dollars in donations.
Donors came from all over Sterling to make deposits to the fund at Wachovia (NOW named Wells Fargo). Donations came from 25 individuals and ranged from a low of $10, to a high of $400 from Gregory Heating Company. The Eastern Loudoun Basketball League gave 200 dollars, one anonymous donor gave $300. There was a $25 donation. Most individual donors requested to be anonymous. I call them a small army of Secret Santas.
Ironically, the Harrison Road Christmas Project was opened at Wachovia Bank (now Wells Fargo) by Gil Harrison, a financial specialist at Wachovia, Sterling branch. The name of the account was established prior to the visit to the bank.
More details, the rest of the story posted at this link:
http://joineugene.com/news/article.php?article=4202