Latest News
Alert--Sketch On Alleged Low Life Criminal In South Riding In Attempted Kidnapping......Delgaudio Defends American Flag.....Photos Posted of "CLOSED" PARK AND RIDE
July 8, 2013
LOOK OUT FOR THIS LOW LIFE CRIMINAL
Sketch (ABOVE) of South Riding Abduction Suspect

As you are probably aware, on July 2 an 11-year old girl reported an attempted abduction on Mink Meadows Street in South Riding. Fortunately, the child was able to escape and was not harmed. The Sheriff's Office has been investigating the incident and on Friday evening released a composite sketch of the suspect. The suspect is described as a Hispanic male, mid to late 20's, brownish/green eyes, thick dark hair, around 6 feet tall. The composite sketch is above.

If you recognize this individual or have any information regarding this incident, please contact Detective Beaver of the Criminal Investigations Unit at 703-777-0475. Also, if you notice any unusual activity in your neighborhood, called the Emergency Communications Center at 703-777-1021.
REGARDING LEFTIST ASSAULT ON THIS STERLING AMERICAN
I stand up to bullies and stand up for Sterling. Every time. And they are in both political parties.
Leftist Attack On Our American Flag
A young patriot Sterling boy about about 7 years old happily pointed at the American Flag I held in my hand and said: "THAT IS MY FLAG!" at an event to celebrate America's birthday.
His mother, nearby, and I, both understood he meant that "his" flag is the flag of his country-- and I said "YES THIS IS YOUR FLAG."
And throughout Sterling thousands celebrate all last week the birth of our country and most of the community greets each other with Happy July 4th or Happy Independence Day. Fireworks and parties were abundant.
I also distributed American Flags to many households and encouraged everyone to display the American Flag and continue to do that year round.
We, all of us, celebrate our freedom every day.
Contrast that with some of my former opponents (more than one former candidate came to Leesburg) spent their time rehearsing attacks on me or mocking my love of this country.
more details at this link (continued here)

And organizing protests against Sterling's residents for simply believing in American democracy -- on
our national holiday celebrating democracy and free elections!
Last week on the eve of our national birthday, July 3, at 6:30 p.m., my former opponent (who received 30 per cent of the vote in the last election)stormed the board room and engaged in verbal threats and bully tactics including a specific "promise" to rip the American Flag from my shirt.
I properly responded, immediately, for my right to wear the American Flag.
I asked the chairman to defend the American Flag. Chairman Scott York refused and gaveled me down.
I said "I will never be silent when attacked in this way".
This is how the left and some of their allies seem to function. They team up with each other to tear down "my", and your, American Flag, our democracy, our rights to be patriotic and those of us who wear or display the American Flag proudly.
And Chairman York did not see anything wrong with that comment although personal attacks and anti-social threats are sometimes gaveled down by the chairman when made against others.
Instead York gavels me down for standing for our American values.
Pray for elected leaders like Scott York who see nothing wrong with public attacks on America and what it stands for while York tells an entire Town Council to shut up or lose funding.
I will never be silent when a sore loser candidate who lost one election thinks he has a right to attack my daily display of the American Flag.

Eugene Delgaudio: 66% of Sterling Residents Favor Sterling Park And Ride....It is wrong to stall fully built Sterling Park and Ride
4 Photos Posted of Completely built (But Unopened) Sterling Park and Ride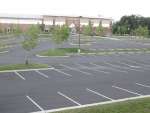 Sterling has long been both the most densely populated district in Loudoun County and chronically underserved by Park and Ride lot
Please contact the Board of Supervisors at bos@loudoun.gov or 703-777-0204 to voice your support for the proposed new Park and Ride lot to be located in Sterling Park. Or go to the link and read the rest of this commentary
http://joineugene.com/news/article.php?article=8712s.

Government Reform Commission (GFC) And Delgaudio Ask
"Do You Want Tax Offenders To Pay Their Fair Share?"
The Government Reform Commission was created in January 2012 and given an 18 month charge to perform a review of Loudoun County government operations.
Look in the Delgaudio Report for a survey or petition asking Sterling Americans to support
the privitization of the Project Fairness program recommended by the Reform group. This would help to clamp down on offenders who refuse to pay their county decal or personal taxes for their late model cars. This is a county wide problem but it is acute in Sterling and if Project Fairness were to function better, more people refusing to pay their fair share would be held accountable.

Next Sterling Foundation Fundraiser Thursday July 25
The Sterling Foundation asks you to "eat at Joe's" --Joe's Pizzaria 22360 S Sterling Blvd, Sterling, VA 20164 (703) 444-9500 http://joespizzaria.com/
On Thursday, July 25, 2013 From 5-8 pm Joe's will generously donate a percentage of the receipts from that evening (including take-out orders - must mention Sterling Foundation when ordering) to the Sterling Foundation

One Sinkhole Is One Sinkhole Too Many
Delgaudio Asks About Lack of Plans For Sterling Repairs
I recently made a public statement that "I think it is time for outreach by Loudoun Water to the Sterling and Eastern Loudoun community to discuss the capitol program as it relates to routine planned repairs, replacement and construction schedules as the number of inquiries directed to me have increased due to a small number of minor incidents including sinkholes, old pipes breaking, stalled capitol improvement projects and general inquiries."
Loudoun Water and county officials have agreed that outreach is forthcoming and that a discussion will begin on the subject of Sterling and Loudoun's aging water delivery and waste sewage removal systems.
2nd PLUG: 1 WEEK ROBOTICS CLASS IN FULL SWING
Students from various grade levels are invited to participate in Northern Virginia Community College's hands-on robotics camps that focus on science technology engineering and mathematics (STEM) concepts. Two week long classes have been held
There are three remaining full week long classes titled "The First Lego League" for 4th and 5th graders and "The VEX robotics camp for sixth grade to 12th grade. Registration is available online at http://www.nvcc.edu/systemic.
For more information on the camps, applications and scholarships, contact STEM Education Coordinator Tosin Adetoro at tadetoro@nvcc.edu or call 703-948-7680.

RECENT DELGAUDIO HEADLINES
Rev. E. W. Jackson told me his recent thoughts and a quick advance on his July 4th Independence Day public address on how the liberals accept radical candidates while attacking Conservatives for their believes.
http://joineugene.com/news/article.php?article=8702
Virginia Delegate Tim Hugo: Bully Scott York Should Resign.....Delgaudio: York is hypocritical bully who stalls fully built park and ride

http://joineugene.com/news/article.php?article=8709
FIRST ADVANCE
STERLING PARK CHRISTIAN CHURCH AUGUST 3 PICNIC
On August 3 the Sterling Park Christian Church is sponsoring in cooperation with the Sheriff's Office and the Fire Department a community Picnic. The church will provide hot dogs, frizbees, and information while the Sheriff and Fire Department provides demonstrations and information to the members of the community. Everyone is invited and will be welcome to the event. It will give the citizens a chance to get to know the people who protect and serve them and will be a nice event to get everyone in the end of summer/back to school mood.