Latest News
Eugene Delgaudio "Anybody who spies on little girls' birthday parties is an enemy of freedom".......Del: "Property Rights Must Be Defended Whenever Possible"
January 7, 2013
A neighbor to Sterling and Loudoun County, just next door, in Fauquier County, is being unfairly victimized for just doing ordinary routine hosting, family gathering and volunteer support for the Boy Scouts of America with their large farm.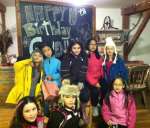 for larger photo click on this link
http://joineugene.com/photogallery/gallery.php?id=644
PRESS CONFERENCE
TUESDAY, JAN 8, 11am
House room #1 at the Capitol
Richmond, Virginia
Please join like-minded property rights supporters Tuesday
A bill to amend the Virginia Right to Farm Act has been introduced by conservative Delegate Scott Lingamfelter to protect Virginia farmers from out of control local government regulation. (HB1430 linked below)
The Virginia Tea Party Patriots Federation has worked hard to get this bill sponsored and considers this priority legislation for the 2013 VA General Assembly. There have been so many constitutionally guaranteed rights denied to Martha Boneta that it does not seem possible that Liberty Farm, Paris VA is located in these United States.
Read more http://www.americanthinker.com/2012/07/bureaucrats_bully_family_farms_in_dc_exurbs.html
Please call your legislators and ask them to support HB1430. http://conview.state.va.us/whosmy.nsf/VGAMain?openform
Amertican Thinker reports:
"Fauquier , Virginia has become a new battleground against the sprawl of Washington-style government bullying. Under the guise of business zoning authority, Fauquier is now depriving an agricultural community of its liberty to live the farm life when a little commerce is, and even is not, involved.
The county, you see, wants to regulate and fine farm residents on grounds of holding pumpkin carvings, birthday parties for little girls, and Boy Scout jamborees. "
Fauquier County is an agricultural community in the beautiful Piedmont mountain region about an hour west of Washington. Its motto is "life as it should be." To some county bureaucrats and officials, that means "life as we tell you how it should be."
Read more: http://www.americanthinker.com/2012/07/bureaucrats_bully_family_farms_in_dc_exurbs.html#ixzz2HJMpJFks