Latest News
Shovels At Rest, Delgaudio For GOP Delegate, Reagan Birthday Party and More
February 2, 2016
Dear Sterling American,
I was quite busy shoveling snow everyday last week and the warm weather of
the last few days is a wonderful respite. The snow removal was a disaster in every
manner of how you look at it.
I could list some things that were normally addressed in the first few days
that were still unaddressed a week later. To be fair, the whole area seemed
to be a disaster too.
Thank you to the many volunteers and neighbors and to the teen shovel
brigades that went out to shovel snow for days and days:
Vicky C. Said "This was a wonderful service for Sterling Park.
Thank you for still caring about your neighbors."
Regarding POTHOLES and the reporting of dozens of missing Stop Signs, and other traffic signs on the street, please give VDOT time to replace them by first reporting them (please)
If you have access to the internet this is the form to fill out
https://my.vdot.virginia.gov/

DELGAUDIO 2016 FOR NATIONAL DELEGATE
AT ASHBURN GOP CONVENTION APRIL 16
There was an early deadline, so I decided to file for the position of Delegate based on many of you asking me to continue to look out for Sterling and America. So I will honor those requests.
Now, please continue your support of me as I seek election as Republican National Delegate to Cleveland, Ohio for the 2016 GOP Convention. Thank you.
To help me you must first fill out a form ( by Feb. 28) and then attend the local District Convention to vote for me.
In this local Party contest, you must be a local delegate to vote for me
to be a National Delegate.
You, as a delegate then must attend and vote for me at the 10th
Congressional District Convention on Saturday, April 16, 2016, at
Stone Bridge High School, 43100 Hay Road, Ashburn, VA 20147.
This is a small gathering of several hundred and your one vote makes
it possible for me to win. I have been elected a National Convention
Delegate before and its entirely a Republican decision.

If you can, download the form, fill it out, sign it and post it to your door.
Email me and tell me your address to come and pick it up. Or email me with questions and give me your number to call. Thank you again.
This convention will be the most challenging and the obstacles will be many as we face the future of Sterling and our beloved county and country. As your Republican Delegate, I will make sure Sterling remains at the front lines of defending our conservative values.
Along with some of you, I learned of the recent passing of Helen Casey who
raised a wonderful family and provided volunteer assistance and civic leadership
to Sterling and Loudoun for many many years since the beginning of Sterling,Virginia
as a community. More here at this link.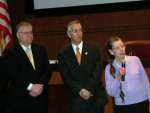 Late last year, I recieved word of the untimely passing of a young staff member who was a giant
in every way. Jon Nolte is missed and I have posted my remarks here.
Density Packing Alert: LO CO Dept.
Posts "Demands" and "Call" to Redevelop Sterling
As supervisor I led Sterling residents to oppose density packing......
The Delgaudio named "Density Packing" Economic Development Department
of Loudoun County has just posted their 291 page economic rationale for density
packing downtown Sterling and Eastern Loudoun itself to provide
the economic arguements for placing residential units and other
mixed uses in the downtown area of Sterling and Eastern Loudoun.
Read my comments and a summary of the report more here:
http://joineugene.com/news/article.php?article=10506
GIRL SCOUTS STERLING WHAREHOUSE DISCOVERED
Revealed: the Girl Scouts have their secret cookie warehouse in Sterling
(credit to Washingtonian)
Photo here
http://www.washingtonian.com/2016/01/20/february-2016/

Ronald Reagan Lecture Series
Saturday February 6, 2016
Celebrate Reagan: What made Reagan great and why it matters today!
Speaker: James Rosebush was a Ronald Reagan's Special Assistant and author of a soon to be released book about this namesake of the Lecture Series: True Reagan. The book will be available for pre-order at the Lectures
On Saturday February 6, 2016 6:30 Fundraising Reception 7:30 - 9:00 PM Lecture
Embassy Suites Dulles North 44610 Waxpool Road Ashburn, VA 20147
43 Years: DELGAUDIO AT RIGHT TO LIFE MARCH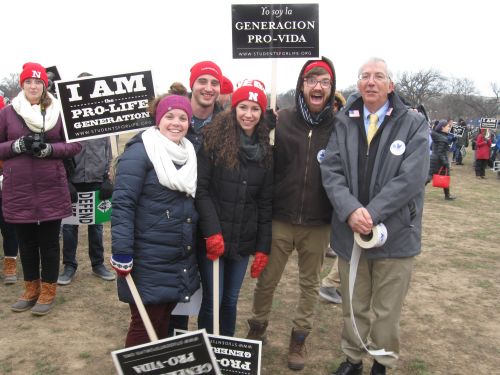 I attended the annual march as I have since the beginning in 1974. Senator Dick Black
tells me he has co-sponsored Del. LaRock's HB963, which protects unborn children
who are capable of feeling pain from abortion. Substantial medical evidence
demonstrates that unborn children are certainly capable of experiencing pain by
20 weeks after fertilization.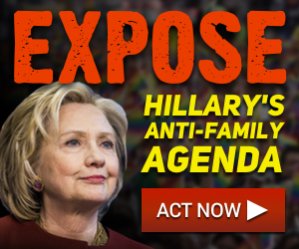 I joined with hundreds of conservative Virginians today, Monday, January 18, 2016,
to protest the radical and illegal actions of VA Attorney General Mark Herring.
Many held signs that I provided. Photos and full report posted here.
I led efforts to honor the wronged victims of anti-Christian hysteria that
currently grips the USA and was pleased with the public embrace of these
women, respectively, by Congressional leaders. I have organized legal and other support!
I will continue to defend them.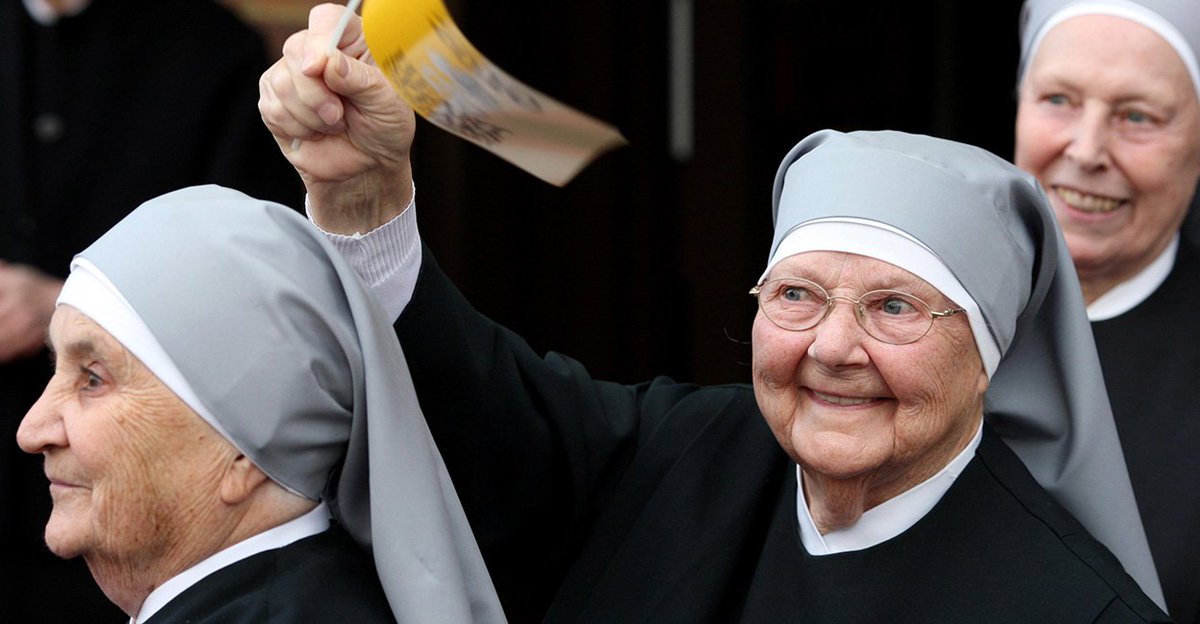 For a report on my effort for justice see here:
CLOSE WITH PRAYER FROM MARK GUNDERMAN

Sterling's Civic and charitable leader Mark Gunderman tells me:
Prayer is not a substitute for action; it is an action for which there is no substitute.
Holy Father, we recognize that today we are living in both financially and socially challenging times. We understand that it is by your design and not by coincidence that all of us are residents [in this country] during this specific period in history.
We as a nation have great confidence in the benefits of good government. Our government has been authorized by you. Our government produces incredible benefits. No other form of government in any other large nation gives its people the benefits we enjoy. No one else has our kind of freedom and guaranteed human rights. No other large nation values the individual as do we.