Latest News
Snow Fall -- Bad Conditions All Over Washington Region
January 6, 2015
Dear Sterling American,
Snow fell in large amounts just prior to this morning's rush hour Tuesday January 6 2014.
Conditions are terrible as of 8:30 a.m. and have not let up all morning.
Schools in the region are closing due to the traffic tie ups all over the region. At present Loudoun and Fairfax schools are open.
In Sterling, there is back ups on even local streets like Route 7 and Route 28 and all the roads leading into Fairfax or Washington, D.C.
THIS IS ROUTE 7 8:30 A.M. THIS MORNING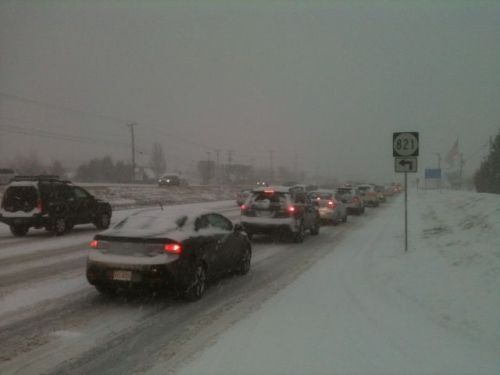 Loudoun Alert reports: Winter Storm Warning - NWS has issued a Winter Storm Warning for Loudoun County until 1300. Snow accumulation now expected to be 4 to 6 inches.
ROUTE 7 8:30 A.M. THIS MORNING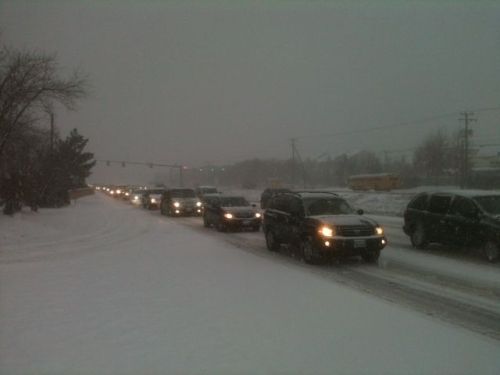 The Snow Shovelers Brigade, a group of Sterling teen job seekers will perform their work for a fee. Write me back on [email protected] or call my home 703-421-4599. Of course, I will respond sooner myself if you wish and shovel your walk.