Latest News
KNIGHTS OF COLUMBUS PARADE, STERLINGFEST, SAD NEWS, GOOD NEWS
October 8, 2021
Reminder: The Columbus Day Parade in Sterling is Saturday Oct. 9 down Sterling Blvd. at 10 sharp. Followed by Sterlingfest where 1000s always turn out.
Joe Patten Departs From Us Unexpectedly
Young Joe Patten worked hard for me as a senior staff member for years when I was Sterling Supervisor and one particular project that he helped me in a spectacular way was the teen job fair as it grew from 1,000 to 5,000 teen job seekers.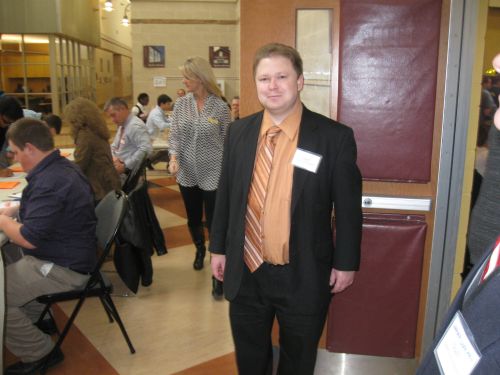 Liberals hated this success of 5,000 teens seeking to WORK for a living and earning a salary. Joe Patten had a sudden illness and he passed away last week. He leaves a wife and daughter. There is a go fund me page set up to pay for a funeral and other expenses as the wife is disabled. Friends of Joe and the family have donated $56,000 so far. Thank you to the many generous givers who responded quickly.
Visit the Joe Patten Go Fund Me page today.
Julie Perry Pizza Party a Giant Success
Happy to report that many of you turned out for the giant Julie Perry for Delegate party in Sterling. Senator Dick Black arrived to great fanfare and cheer from the crowd.
$600 was raised to bring to $40,000 total raised. If you can please donate at this link. Thank you.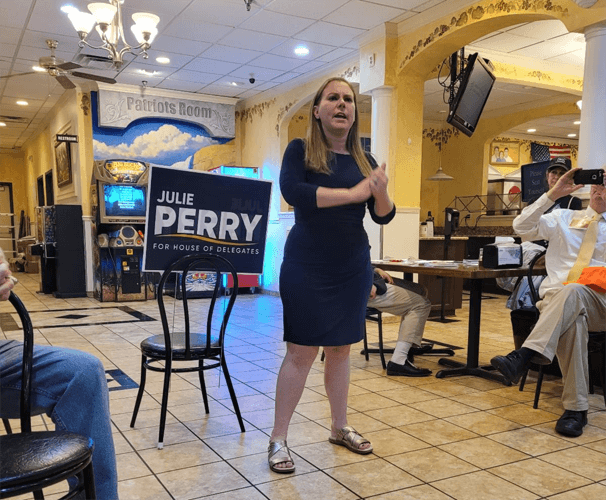 Dave LaRock Party Sunday Oct. 17 Please Attend
9 days to Save the family, have fun and fresh air event in Western Loudoun supporting Delegate Dave LaRock's re-election Sunday, October 17th, 2-5pm Celebrity Dick Black and Eugene Delgaudio will be there and support Dave LaRock. No base charge. Everyone is welcome. Suggested donation $100.00
To RSVP AND obtain the location you must WRITE, Sign up or ask any questions: [email protected]
A special phone is set up so that ugly liberals do not attend: 540 751 8364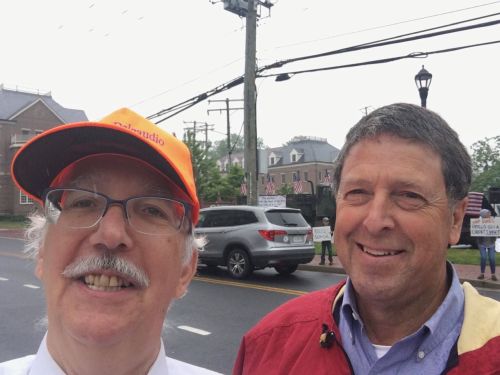 Attorney General Mark Herring wants your house and hates your car!
I served four years with Attorney General Mark Herring and have reported to Jason Miyares some of these scary direct observations about my years with Mark Herring on the Loudoun Board
of Supervisors. Posted in 2006, they are part of a lengthy expose of liberal Herring long devotion to strange and extremist beliefs. Here are some examples from a long report:
Herring took $40,000 from taxpayer funds and awarded it to preserve ALBINO FROGS rather than allow private foundations fund it with private donations.
Herring wanted rooftop gardens for all commercial buildings pushed for a no-car zone in part of downtown Leesburg.
Herring lead and promoted the giving away of $8 million to rich people in the form of Purchase of Development Rights (PDRs) for land that was never going to be developed. Some of these recipients of tax dollars were Democratic Contributors.
Herring led a board majority to delete the "property rights" provision in the Loudoun County Plan. Once the county deleted its duty to preserve property rights, the government workers got the green light to ride rough shod over property rights and drive up housing costs. Herring started the road to socialism as a Supervisor.
Long Letter Exposing Liberal Mark Herring here at this link.
*********************************************************
Campaign to Remove TYRANT BRENDA SHERIDAN, CHAIRMAN OF THE SCHOOL BOARD
Goal of 800 Signatures Will Be Reached with your help.
Work with Alex as he meets with Church people again this week. Join him to collect signatures to remove leftist tyrant Brenda Sheridan in Sterling, Virginia. Alex is at the Republican table at Sterlingfest Saturday Oct. 9 and churches on Sunday Oct. 10. Write [email protected] or Eugene at [email protected] to join us this weekend or soon.
Thank you to those who volunteered throughout the past couple of weeks, I look forward to working with you again.
********************************************************************
VIDEOS VIDEOS VIDEOS
Public Advocate has posted new videos.
VIDEO: Public Advocate Rapper Defends Rapper Nicki Manaj (2,600 views)
VIDEO: MATT WALSH LIVE STREAM AS HEARD BY MILLIONS
VIDEO: HOGANS HEROS AT LOUDOUN SCHOOL BOARD GENDER 101 (10,000 VIEWS)
*******************************************************************
ATTENTION ALL VICTIMS OF RELIGIOUS DISCRIMINATION DUE TO BIDEN'S MANDATED VACCINE TYRANNY - FIRED BY LIBERAL SOCIALIST FEAR MONGERING?
PAID Fall Internship Description:
Public Advocate of U.S. is looking for a Conservative Activist who wants to advance their career in the conservative movement by actively taking a role in the political field. Interns will have the opportunity to influence and defend pro-family values by managing several social media accounts, create content, interact with the media and develop unique skills to provide leadership in a fast-changing environment. Sign on for a three-month, part-time (16 hours a week, paid) goal-oriented internship.
Paid Field Worker ~ JOB DESCRIPTION
Public Advocate U.S. is looking for a Field Worker with unique skills to provide leadership in a fast-changing environment. Sign on for two days a week, part-time (16 hours a week at $17 per hour) with an established pro-family organization since 1981. Must report into our office for 1 hour and then go to work in Loudoun County for field operations. You will be asked to actively:
Email us about scheduling an Zoom interview at [email protected]