Latest News
NEW RESTAURANT IN STERLING: John Sexton's 1860 House To Be Preserved
September 24, 2015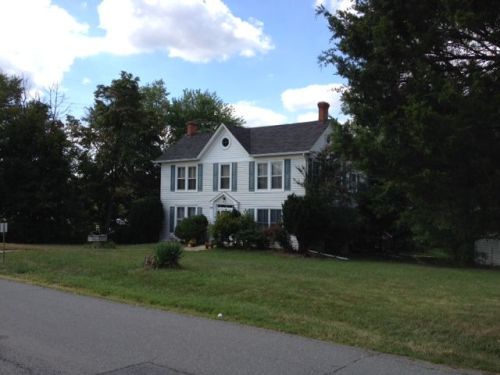 Supervisor Eugene Delgaudio made a motion and voted with a unanimous Board of Supervisor's Land Use Committe this past Friday September 18 at 9:30 a.m. in the board room to waive the permit fee in order to assist in the preservation effort to save the Sexton 1860 House on Ruritan Circle just off Church Road next to the W and OD trail.
"Thank you to the applicants for preserving this important and historic home in Sterling. Thank you to the county and the members of the Land Use committee for waiving this fee and helping this Sterling couple to preserve the Sexton House, " said Delgaudio.
OFFICIAL STATEMENT FROM THE OWNERS OF GUILFORD STATION ARTS CLUB:
After nearly two years of hard work and planning, Guilford Station Arts Club and Mona's Lebanese Cafe is open for business, serving Lebanese food and selling antiques -- you can even buy the dining room table and chairs!
This quaint, well preserved 1860's farmhouse is next to the original 2-room Sterling Schoolhouse (built in 1878), across from the 1860 Baptist Church and a block from the W&OD bike trail. Will Grooms lived here while he made his fortune selling supplies brought by rail to his Mercantile Store.
Before the railroad came through and changed everything, John Sexton, wounded in the Civil War, returned home only to die in a "duel of honor". (Nobody remembers exactly why.)
It's wonderful to enjoy the best falafel sandwich or chicken shawarma west of the Mediterranean, immersed in century-old history, right here in Sterling. Check out http://guilfordstationarts.org/?page_id=677.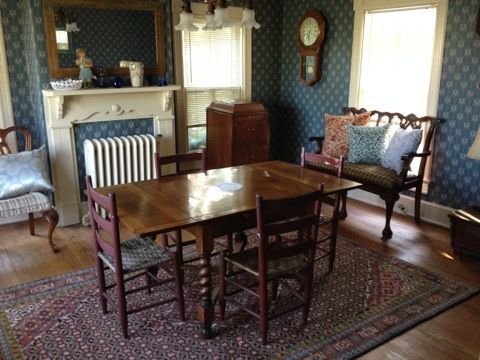 This just in:
We are pleased to announce the next Sterling salon!
Please join us on Sunday, September 27th, when Myriam Avalos serenades us with her guitar and lovely voice. The program includes songs her parents grew up with -- beloved and romantic boleros; and some of the ballades and other tunes she sang with her three sisters. For more information, please visit:

http://guilfordstationarts.org