Latest News
Incredible Outpouring of Delgaudio Yard Signs, Sterling's friend Senator Dick Black Event tonight
September 14, 2015
Thank you to the amazing and incredible (300!) supporters who have a yard sign at your home or bumpersticker on their car now.
Some neighbors are very supportive and my entire family and I are very grateful.
I will personally install a yard sign or mail you a bumper sticker if you can show your support.
Write me back at [email protected] to get a yard sign or bumpersticker.
My opponent has fewer signs but we must work harder as the news media, special interests, national Democratic establishment and pacs punish me and you for our conservative views.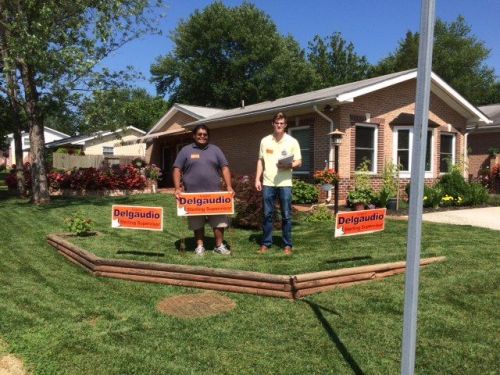 BRACE YOURSELF
Last week, my opponent was buttressed in a "debate forum" by liberal reporters, extremist liberals, in cheerleading "questions" like "How much do you want to increase taxes" from "a neutral liberal hostess" who asked only questions from the leftist edge of liberal politics.
My extremist opponent and half a dozen other former opponents who Sterling has pushed coddling of drug addicts openly ( I opposed it), demanded increased taxes and increased spending repeatedly (I repeatedly condemned wasteful spending), insisted on density packing the most dense district in Loudoun with more density.
And the Loudoun media will only repeat liberal positons to support my opponent.
IT WILL GET WORSE
Tuesday, September 15 we will find out exactly how much money Hillary Clinton, President Obama, Gov. Terry McAulliff and former Governor candidate AG Mark Herring have personally raised for my opponent.
Tuesday, 11:59 PM is the filing disclosure deadline.
I can not keep up with the fundraising advantage completely. It is just too much firepower.
We must work harder to at least keep up with fundraising and I ask you to prepare for my next fundraising event which will be soon.

Senator Dick Black Fundraiser Tonight
Senator Dick Black 's big event September 14 (Monday night) When: September 14th from 7:00 pm to 9:00 pm. Where: Historic Rokeby Farms
19669 Gleedsville Road Leesburg, VA 20175
Who: You! This event is by invitation only. (and you just got invited by me)
RSVP to: [email protected], or 703-468-1342
Or just simply get in your car, and bring a check, credit card or simply support with your attendence. Senator Dick Black's family is dressed in period dress waiting to welcome you tonight!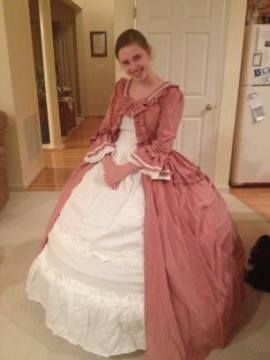 Friends of NRA Friday Night
Loudoun County Friends of NRA Banquet - Dulles Airport Marriott - Friday, 9/18/15 6PM-9PM
I have purchased my seat for $80 as always to support this charity.
The planning committee has chosen the date (9/18/15), the time (6PM) and the venue (Dulles Marriott). Now all we need is YOU! Anyone of responsible shooting age is welcome!
http://www.virginiagunraffle.com/

September is National Prostate Health Month
Inova Loudoun Hospital's Offering FREE Prostate Cancer Screenings
In recognition of National Prostate Health Month, Inova Loudoun Hospital is offering FREE prostate cancer screenings on Thursday, Sept. 24, 5 - 7 p.m. at Inova Loudoun Hospital, Radiation Oncology Center, 44035 Riverside Parkway, Suite 100, Leesburg. Inova Loudoun Hospital physicians will perform the prostate-specific antigen (PSA) test and the digital rectal (DRE) examination.
Prostate cancer is the most frequently diagnosed cancer in men and the second leading cause of cancer-related death in men. One in seven men will develop prostate cancer at some point in their lives. Appointments are required; please call 703-858-6145 to register


DELGAUDIO SUPPORT FOR FIRST DEGREE MURDER CHARGES

I support first degree murder charges brought against the heartless killer of Danny Centeno Miranda (the photo in the NBC article is Danny).
My opponent supports the policy of unlimited sanctuary for heartless illegal alien criminals to continue to perform their mayhem on Sterling and the USA.
I fight the Obama policy of illegal "undocumented" alien children, I propose legislation to collect monies from the Obama administration and I have always and will continue to devote efforts to fight illegal aliens including strengthening a dozen new laws I sponsored to do exactly that.

Charity for Cancer Sunday September 20
Sterling's CARZ CRUIZIN TO CURE CANCER Charity Car Show Date is September 20th 2015 From 9am To 2pm. Pre-Register or donate at WWW.CARZCRUIZINFORCANCER.ORG
Sterling Giant Doug Megill's Carz Cruizin to Cure Cancer Sunday Sept 20.
A gigantic collection of classic, antique, sports, custom cars, trucks and motorcycles in a big parking lot on Sunday September 20 2015 from 9 a.m. to 2 p.m. benefiting the Leukemia and Lymphoma Society at 46179 Westlake Drive Sterling, Va. 20165 behind the Cascades Post office across the street from Home Depot. Contact [email protected]