Latest News
SALES TAX HOLIDAY AUG. 7-9 MUSIC MAN SINGS AUG. 7-9
August 7, 2015
Tax Free weekend Now
There is only one "sales tax holiday weekend".
This is it.
Sales tax holidays have now been reduced to one three-day holiday beginning the first Friday in August at 12:01 a.m. and ending the following Sunday at 11:59 p.m. This year's sales tax holiday is August 7-9.
That means that during the sales tax holiday period, consumers can purchase qualifying school supplies, clothing, footwear, hurricane and emergency preparedness items, and Energy Star and WaterSense products without paying sales tax. This includes qualifying items purchased online, by mail or over the phone.
this is the website to get the details.
http://www.tax.virginia.gov/content/sales-tax-holiday
Music Man Tonight LAST WEEKEND
Please run out and go to see the Music Man at Potomac Falls HS TODAY. This is last weekend
God Bless the families that make Music Man work so well tonight and bring such quality to
the community.

"SECRET" UNDERGROUND RAILROAD ROARS INTO STERLING
Sterling is the 4th most exciting place in Virgina and here's another reason.
A historic home is preserved in place in the public area courtyard of an assisted living
facility at Route 7 and Sterling Boulevard with public access 7 days a week.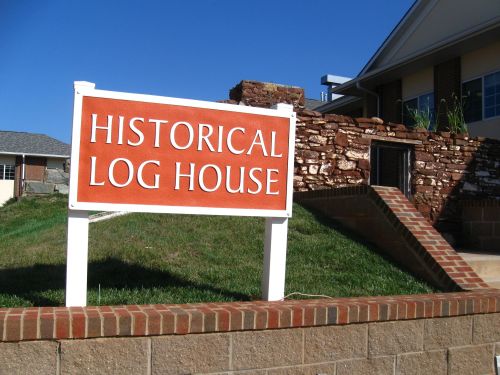 WHERE IS THIS HISTORIC HOME IN STERLING?
For those who would like to visit the Cabin, directions are as follows: From West: go east on Route 7 to Potomac View Rd. Proceed 1/10 mile east on Route 7 past this intersection and turn right into the first driveway entrance. Community Village is immediately ahead, and the Cabin is located between buildings.