Latest News
Massive Rally For Sterling Friend Dick Black Saturday Night
April 16, 2015
Senator Dick Black asked me to invite you:

Join Us This Saturday
For Our 4th Annual Cook Out!
What: Senator Black's B.B.Q.
When: Saturday, April 18 from 5:00 pm to 8:00 pm.
Where: Home of the Hon. Mick and Michelle Staton
43471 Thistlewood Court, Ashburn, VA 20147
Who: Everyone! A fun time for the whole family.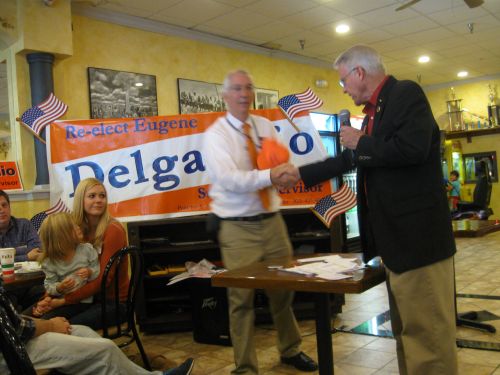 Please join us for family fun at Senator Black's annual BBQ event. Bring family and friends to enjoy good food, moon bouncing, face painting, games, cotton candy, caricature sketch artistry, necklace making, petting zoo, and more. Last year, hundreds joined us for some good food and fellowship. We expect a great turnout again this year. Come join us, rain or shine, for a day of fun!
Donations are appreciated. Checks can be sent to:
Black for Senate P.O. Box 3026 Leesburg VA 20177
Cash, checks and credit cards will also be accepted at the welcome table for anyone wishing to donate to the campaign.