Latest News
FBI and light Snow In Sterling Today. New Video On Sterling Posted.
February 26, 2015
Light snow in Sterling.
We did it. Delgaudio Wins 2015 Republican Nomination!
http://joineugene.com/news/article.php?article=10066
Sterling's Delegate Tom Rust retiring



Video: 15 Years of Sterling In 12 Minutes:Senator Black Salutes Delgaudio
http://youtu.be/_Aj1vuh-Bu0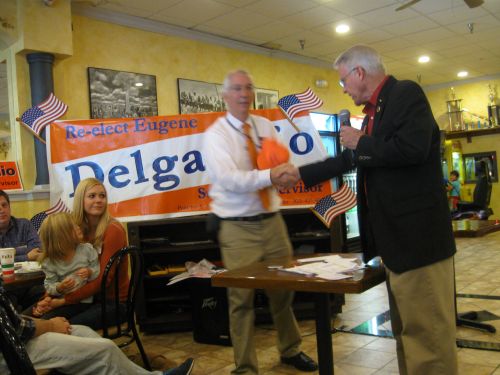 Hero's In The Snow On Sterling Boulevard
Aaron Gilman and John Buling recently used their own snowblowers and plowed
the snow from Sterling Boulevard's sidewalks for approximately 8 miles.
This is a heroic effort without precedent and is a history making contribution.
Ed Levine along with several other volunteers, Michael Delacruz Brent Metri rode up and down Sterling Boulevard and around the Sterling region using their Ford truck to pull cars and giant 18
wheeler trucks out of the ditches and big snow drifts for 8 hours the day of the
recent storm.
These are some of Sterling's heros who deserve our thanks and gratitude.