Latest News
6 T0 10 INCHES OF SNOW IN STERLING TONIGHT- Schools Closed
February 16, 2015
SNOW SNOW SNOW
Today: Happy President's Day? Happy George Washington's Birthday which is the original purpose! (Feb. 22 officially)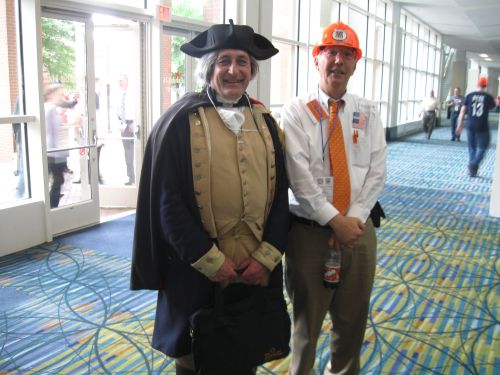 Schools Are Closed Tuesday.
Loudoun County Public Schools are closed tomorrow, February 17th because of the weather. All schools and administrative offices are closed.
National Weather Service:
Snow. Low around 11. Southeast wind 3 to 6 mph. Chance of precipitation is 100%. Total nighttime snow accumulation of 3 to 7 inches possible.
Tuesday
Snow likely, mainly before noon. Mostly cloudy, with a high near 27. Northeast wind around 7 mph becoming northwest in the afternoon. New snow accumulation of less than one inch possible (well that's absolutely true and here!)
THIS IS A LINK TO ALL POWER COMPANIES, FORCASTS, BUS AND COUNTY SNOW RELATED
http://www.loudoun.gov/index.aspx?NID=767
NEED A TEEN SHOVELER?
Write me back at [email protected] or call me at home 703-421-4599 if you want me to come shovel your walk.
If you want a teen shoveler from our Teen Snow Shoveler Brigrade please call 703-771-5819 to get a referal from my staff--- we will respond to all calls Tuesday.
Sterling Safety, Library, CC Bonds Briefing
I need you to come out to a meeting next week.
I need you at my 2nd community meeting Feb. 24 at 7 p.m. to brief residents on the progress on approved voter bonds to renovate the Sterling Fire and Rescue Safety Center, the Sterling Community Center and the new Sterling Library-all in the "downtown area" of Sterling at Commerce and Enterprise.
Most citizens will hear this report for the first time and be supportive.
Others will come to condemn it.
"We don't need this," some have said. Others have said "we should budget for something else."
It is not really a debate but some people want to change the topic.
Because its only good news that the county is going to renovate a fire station completly from the ground up. It is only good news if Sterling gets a newer and slightly larger library and (from 3,000 square feet to 5,000 square feet a modest increase). Its good news if the 30 year old community center gets renovated.
Look at the new Sheriff's substation and the new front on Park View HS and tell me that Sterling does not need more renovation. That's what I am talking about.
Response time from fire and rescue will DECREASE once this construction is finished.
Now that the bond has passed, I hope you agree that Sterling needs to get this scheduled as soon as possible. And those of us who want Sterling to get these improvements sooner not later need to be there to encourage the county staff. Thank you.

This public meeting includes a budget update and Chairman Scott K. York. Time: 7:00 PM, Thursday, February 24, 2015 at Claude Moore Recreation Center 46105 Loudoun Park Ln. Sterling, VA 20164. This is off Cascades Parkway in the middle of Claude Moore Park.
Can you be there? Please tell me you can be there to balance out those who want Sterling to stay the way it is or
cast doubts on what has been accomplished by you and your neighbors.
Thank you.

Teen Job Fairs Success, March 7 at Claude Moore Rec Center
My 7 years of teen job fairs get jobs for thousands.
Please volunteer Saturday, March 7th 1 p.m. to 3 p.m. That is the date for the 7th annual Teen Job Fair . 100 Volunteers are needed for the 7th Annual Teen Job helping Sterling area teens & parents sponsored by Supervisor Delgaudio .
Call 703-771-5819 to give 3 hours. or tell me by hitting reply and saying "I want to volunteer for Sterling's 7th Annual Teen Job Fair." THANK YOU.