Latest News
FIND THIS HONDA CIVIC, VOTE ON THE VOICE FOR STERLING'S NEW STAR, AND MORE
November 20, 2014
1.
"Sing for Their Supper" Holiday Caroling & Food Drive- DEC 6, 3:30pm-5:30pm.
The Sterling Girl Scouts will be collecting non-persihable foods and providing holiday carols at the Sterling Community Gazebo.(at the intersection of Commerce and Enterprise) All food collected will be given to Loudoun Interfaith Relief. For more information, contact the Girl Scout Service Unit Manager at su_manager703@yahoo.com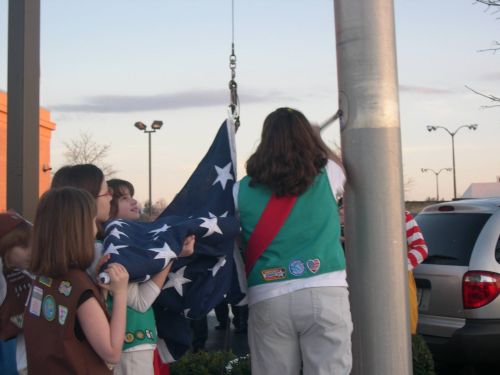 2. One of Sterling's own, Hometown boy Ryan Sill...........
has made it to the top 10 of the NBC show "The Voice" on Monday and Tuesday nights at 8pm. He is a 2012 graduate of Dominion HS and he needs the help of the public by voting for him each week on the show ! (he is still in running).
His mother Linda Sill is a beloved long time local vocal teacher! Lets all get together and help make Ryan's dreams come true by voting each week. Go to the voice@nbc.com for details!! Many thanks to all! Be ready to vote this Monday.
This is where you vote for Ryan Sill
http://www.nbc.com/the-voice/vote
3.
Mark Gunderman's Report On LINK event Dec. 13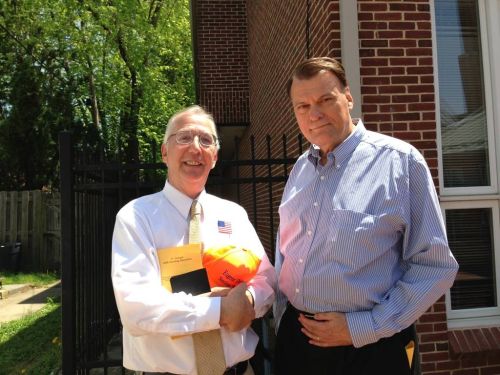 Mark says:
We will host the Christmas Holiday event on December 13th.
We will need to collect more food to distribute as much of what we collected was given to families. We will also need to collect 4000 new toys for the 1900+ children who are registered. We hope to give two new toys to children age newborn - 16 years of age. We will also distribute grocery gift cards to the families who are registered.
We need YOUR help!! We need Food Drives, Toy Drives and donations. If you would like more information, feel free to email us at holiday@linkagainsthunger.org. Businesses can contact our Business Liaison, Carrie, at businessliaison@linkagainsthunger.org.
If you want to help by volunteering, click on this link December 13. (Thank you Mark)
http://www.signupgenius.com/go/904044ea9a7292-20144/
LINK's Top Needs - canned fruit, pasta sauce, tomato products, canned meant, potatoes, hearty soup, hamburger helper, canned pasta, jelly. Please pass on this list to anyone asking to donate food.
4. Christmas in Sterling.
Event: Story of Christmas Family Sing A-long
Date: 12-12-14 Time: 7 PM
Location: Sterling Park Christian Church
All are Welcome. Snacks provided.

5.
Sheriff Seeks Driver of Vehicle who Reportedly Caused Single Vehicle Crash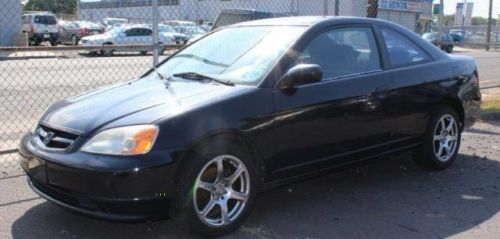 Photo Attached is a picture of a similar vehicle, not the actual vehicle involved in the incident
The Sheriff's Office is asking for the public's assistance to locate the driver of a vehicle who reportedly caused a single vehicle crash on Route 7 Wednesday night.
Shortly after 9:30PM on November 19th, deputies responded to a single vehicle crash in the area of Route 7 and Lexington Drive in the Sterling, VA area. A dark colored, possibly green or black, Honda Civic (Si model) two-door was driving recklessly and caused a separate vehicle to run off of the roadway. The vehicle rolled over.
All three occupants were injured with the front passenger taken to Inova Loudoun Hospital and the driver taken to Inova Fairfax Hospital. All occupants of the vehicle have non-life threatening injuries.
The wanted vehicle is further described as having neon green wheels and a loud, aftermarket exhaust.
Anyone who has any information on the location of this vehicle and its driver are asked to contact Investigator S. Allen of the Loudoun County Sheriff's Office Crash Reconstruction Unit at 703-737-8308.

6

http://joineugene.com/news/article.php?article=9870
7.
NASA awards potential $186 million contract to Sterling's Orbital Sciences
Published report: NASA has inked a deal with the Dulles-based firm, which could be worth more than $186 million, to operate and monitor balloon facilities in Texas, New Mexico, Maryland and Virginia from Feb. 1, 2015 to Sept. 30, 2016.
8
Sterling roofing and siding company seeks nominations for charity donationDeadline Dec. 1

Continuing its more than a decade-long tradition, DryHome Roofing and Siding, a Sterling-based roofing company, is accepting nominations for its Free Roof for the Holidays program for a deserving Northern Virginia-based individual, family or nonprofit in need of a free roof.
The free roof will be awarded based on nominations DryHome receives from customers and the community.
Nominations close on Dec. 1 and winners will be announced soon thereafter.
To nominate an individual, family or nonprofit, go online to http://www.dryhome.com and click on the nomination form or email DryHome at info@dryhome.com.
9
2015 Future Leaders Scholarship Award
Deadline Jan. 9--
(Warning: Liberal TM decides recipient)
Each year, 15 exceptional students are selected from the county's high school seniors for the award. One top student is awarded a $3000 scholarship. The other 14 earn a scholarship of $1500, awarded through the Loudoun Times-Mirror Scholarship Fund
Nominations should be sent to loudountimes@gmail.com with the subject line "Future Leaders."
http://www.loudountimes.com/news/article/2015_future_leaders_scholarship_award423

10
Delegate Bob Marshall Saves You $50 Million
Delegate Marshall told me:
"TRANSPORTATION FUNDS RESTORED: The good news is that $50 million in new transportation taxes raised under HB 2313 for transportation, which had been diverted to non-transportation uses, were restored in the recent budget session.

GAS TAX HIKE STARTS JANUARY 1, 2015: The bad news is our Republican Speaker ruled the amendment offered by myself and Delegate Berg, to stop the 5 cents per gallon gas tax hike set to start this January 1, not germane."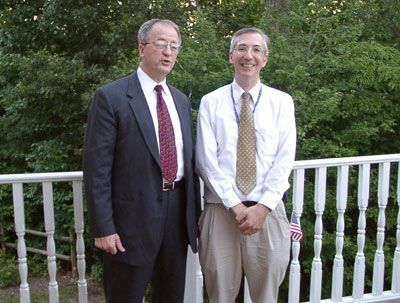 the complete Bob Marshall comments are here:
>
> TRANSPORTATION FUNDS RESTORED: The good news is that $50 million in new transportation taxes raised under HB 2313 for transportation, which had been diverted to non-transportation uses, were restored in the recent budget session.
>
>
> GAS TAX HIKE STARTS JANUARY 1, 2015: The bad news is our Republican Speaker ruled the amendment offered by myself and Delegate Berg, to stop the 5 cents per gallon gas tax hike set to start this January 1, not germane.
>
>
> The Speaker also blocked a direct up or down vote to restore the "kill switch." The "kill switch"was a promise to the public implemented as part of his tax increase bill (HB 2313) guaranteeing that should transportation taxes ever be diverted, the taxes would be "killed."
>
>
> Speaker Howell's HB 2313 tax increase, which passed in 2013, increased the sales tax and several other taxes in Northern Virginia and Tidewater. The bill at first reduced the gas tax from 17.5 cents per gallon to 3.5% of the wholesale price as of 2/20/13, when gas prices were at their highest.
>
>
> It also increased Virginia's gas tax if Congress did not pass the "Market Place Fairness Act" which authorized Virginia to collect taxes (3.5% to 5.1%) from non-Virginia retailers selling in Virginia.
>
>
> We now pay a 3.5% gas tax. In January that will increase to 5.1% . Based on gas prices of $3.17 per gallon, the gas tax will be 16.17 cents per gallon, just under the 17.5 cents prior to enactment of HB 2313. However, HB 2313 also increased the sales and several other taxes in 2013 to generate more revenue. Bottom line: we will be paying more come January!
>
>
> My 11/10/14 amendment to Virginia's Budget (HB 5010), would have prevented the automatic gas tax increase for the next two fiscal years unless approved by the Assembly on a separate vote in 2015 or after.
>
>
> OBJECTION to AMENDMENT: Appropriations Committee Chair, Del. Chris Jones, objected to my amendment on grounds of "germaneness." For an amendment to be germane, it must relate to the matter at hand. Surely Chairman Jones knew that his own budget bill, HB 5010, contained $351.9 million in new revenues from the gas tax.
>
>
> The Speaker said, "Since the floor amendment addresses a subject matter beyond the scope of HB 5010, I'm going to rule that the floor amendment is not germane." Again, $352 million in revenues contained in HB 5010 were generated by the Speaker's own 2013 law and clearly referenced in the Budget bill, so germaneness was not the real problem. They simply did not want to go directly on record and vote on it.
>
>
> I appealed the ruling to the House of Delegates, as is provided for in the Rules. My appeal failed 88-2. Only Delegate Mark Berg and I voted to overrule the Speaker's decision.
>
>
> The 88 delegates who sustained the Speaker's improper ruling excused themselves from having to go on record on increasing our gas taxes about five cents a gallon starting January 1.
>
>
> "KILL SWITCH' DISABLED: The second amendment which myself and Delegate Berg offered to HB 5010, would have reinstated the "kill switch" to ensure that transportation taxes would cease if diverted by the state or localities in Northern Virginia and Tidewater.
>
>
> Earlier versions of the current budget held back $30 million in new transportation revenues to be spent on other uses. That amount held back was increased to $50 million. These diversions did not flip the "kill switch" because the "kill switch" had already be neutered in an earlier version of the budget!
>
>
> Again, the Republican leadership avoided a direct up or down vote on my amendment by using a parliamentary motion to "pass by" my amendment on a "voice vote" so no one's vote would be recorded! The result: Virginia and its localities can divert future transportation funds to non-transportation purposes without killing the taxes although the "kill switch" promise was then part of Speaker Howell's 2013 law.
>
>
> ACTION ITEM: We were all outraged at Jonathan Gruber, the MIT professor and major architect of Obamacare, who proudly manipulated and deceived the public, with a smug "I know better than you" attitude while he referred to citizens as "stupid." Such attitudes have no place in government, including in Richmond.
>
>
> Although there were required recorded votes in the House of Delegates and Senate on increasing a collection of taxes when HB 2313 passed, there has not been a direct vote to increase our fuel taxes, or a direct vote to suspend the "kill switch." I believe "we the people" deserve better.
>
>
> Check out the video of the debate on HB 5010.
>
>
> Please ask your delegate why he or she voted to sustain a clearly erroneous non-germane ruling from the Speaker to prevent a vote on my amendment to cut the gas tax increase. Also ask why he or she did not demand a record vote to reinstate the "kill switch" to prevent the diversion of future transportation money to other uses.
>
> Thank you so much for your help! Please share with your friends.
>
> Sincerely,

Delegate Bob Marshall

11.
Sterling Friend Mark Levin Tonight On Obama's Amnesty for Illegal Aliens Executive Order
"Obama ignored the American citizen that is going to be the one suffering here and having to subsidize these illegal immigrants. What's worse is that our Republican Congress refuses to stand up to the President, they refuse to realize that the American people want change from Obama which is why we voted them into power in the Senate, and they won't do anything about it."
http://www.marklevinshow.com/common/page.php?pt=November+20%2C+2014&id=11981&is_corp=0