Latest News
LLBFL FOOTBALL SEPT. 6, STERLING EDGING PARTY SEPT. 11, DELGAUDIO VICTORY CRUSADE OCT. 4 STERLINGFEST OCT. 11
September 5, 2014
Thank you to some of you who are responding. The first ten have come in.
I need 90 more to make it to 100. Please tell me if you can come Saturday Oct. 4 at 12 noon
to Joe's Pizza. Thank you.
Write eugenedelgaudio@erols.com and say "Yes, put me down for ### tickets at $15 PP or $25 per couple".
Sterling Supervisor Eugene Delgaudio's
5th Victory Crusade!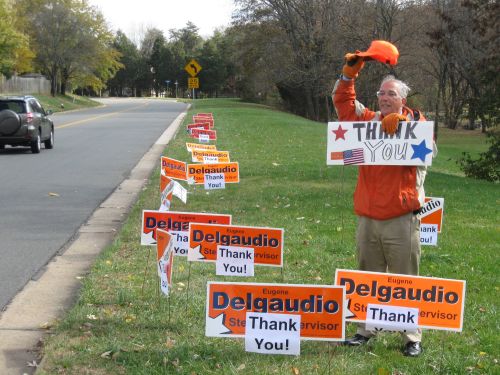 Saturday, October 4th, 12 noon
JOE'S RESTAURANT
22360 South Sterling Blvd. (next To Safeway) Sterling, Va.
Phone 703-444-9500
PIZZA, SALAD AND SODA Adm: $15 PP; $25 Per Family

"Please respond today. I invite you to lunch on Saturday , October 4th at 12 noon at Joe's Pizza on South Sterling Boulevard in Sterling, as I announce, with your help, my 5th Victory Crusade for re-election. Join me, my wife Sheila, family, friends and neighbors." --- Eugene Delgaudio, running for fifth term............developing!
https://www.eventbrite.com/e/sterling-supervisor-eugene-delgaudios-5th-victory-crusade-tickets-12919048221
Please consider your most generous donation now.
Contribute online now $1000, $500, $250, $100 or whatever you can afford.
Tickets are $15 per person and $25 per couple. Families are $35. All donations are credited
https://secure.piryx.com/donate/wS1hFIb4/Friends-of-Delgaudio/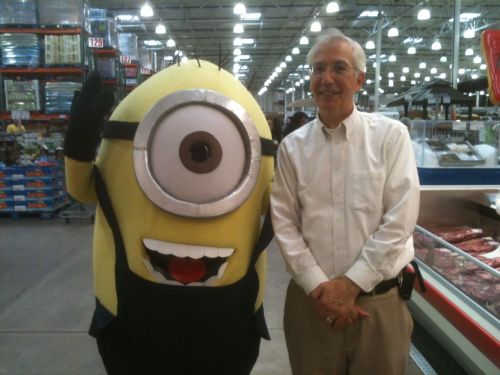 OTHER IMPORTANT STERLING COMMUNITY EVENTS
Sterling Foundation On the Edge of Improving Sterling
New "Edging Party" Formed for Saturday September 13

Kevin D. Chroninger, Chairman, Sterling Foundation, Inc. made this public statement
"On August 9, 2014, Sterling Foundation volunteers and three workers from Fine Landscapes, Ltd., Sterling edged the curbing on Sterling Boulevard between Frederick Drive and Laurel Road. This work was part of a year-long project to clean-up the main street of Sterling Park...... Our next "edging party" is tentatively scheduled for September 13th--go to http://www.sterlingfoundation.org for updated information.

The entire statement is posted at this link
INVITATION - 33rd COLUMBUS DAY PARADE
Saturday, 11 October 2014

33rd Annual Columbus Day Parade. Saturday, 11 October 2014 to be sponsored by Knight of Columbus Council #6175 and Loudoun Elks #2406. The parade kicks off the SterlingFest Celebration. The parade route starts at Park View High School and will end at the Elks Lodge a.k.a. "The Barn" 401 W. Holly Ave - Sterling VA for a total of about 2 miles. Parade starts promptly from PVHS at 10am. Be there by 9:15am to get placed in the lineup. It's a short drive/walk down Laurel Sterling Blvd, end at "The Barn".

WANTED COMMUNITY PARTICIPATION. Show your pride, community spirit, and celebrate Sterling. To participate, contact Parade Chair, Bobby Gannon at bobbyg23@hotmail.com or phone 703.430.5931.
STERLINGFEST Saturday, October 11th, 2014
In Sterling Park, Virginia
SterlingFest is a wonderful event: over 7,000 area residents enjoyed beautiful weather and a wide variety of foods, crafts, business, health, technical, informational, and religious vendors and sponsors. Children's activities and rides, the Sterling Playmakers and local musicians all provided enlightening entertainment each year during our SterlingFest Celebration. WHERE: Commerce and Enterprise behind the Sterling Post Office by the Community Center and Fire House.
Deadline for Booth Registration and Getting in the Ad Program September 8, click here.
http://www.sterlingfoundation.org/SterlingFest.html