Latest News
Sheriff and Deputies to Issue 100s of Sterling Youth "Slurpee Tickets" for Good Behavior
June 23, 2014


The Loudoun County Sheriff's Office and 7-Eleven stores have teamed up for the Operation Chill program that rewards positive behavior with a very cool treat.

Through Operation Chill, deputies with the Loudoun County Sheriff's Office can "ticket" youngsters caught in the act of doing good with Slurpee beverage coupons. Appropriate "offenses" might include helping another person, deterring crime, wearing a helmet and practicing bicycle safety or participating in a positive activity in the community.
Each coupon can be redeemed for a small Slurpee drink at participating 7-Eleven stores.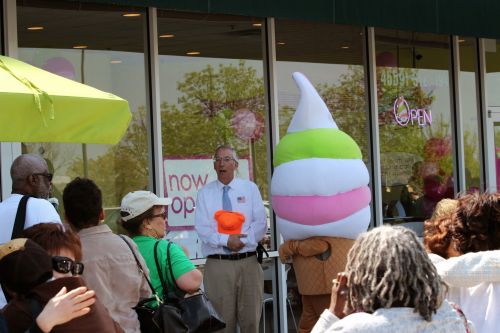 "This is a great opportunity for our deputies to have a positive interaction with young people in a non-law-enforcement situation," said Loudoun County Sheriff Mike Chapman. "Ultimately, we want everyone to have a safe and fun summer," added Sheriff Chapman.

Operation Chill was developed in 1995 by 7-Eleven, Inc. to positively reward and encourage good behavior by kids during the hot summer months, when communities may experience increases in loitering, shoplifting and graffiti, and to support law enforcement agencies' community relations projects.