Latest News
STERLING SCHOOLS CLOSED.....Foot Of Snow Coming....Rep. Wolf's Academy Day April 5.....Craft Fair, Community Dinner
March 3, 2014
ALL PUBLIC SCHOOLS CLOSED TOMORROW, MONDAY, MARCH 3RD
The announcement is posted
http://www.lcps.org/site/default.aspx?PageID=1
The National Weather Service has issued a winter storm warning, from 12:00 AM March 3, until 6:00 PM March 3, for Northern Virginia with six to nine inches of snow forecast. Freezing rain and sleet are expected to turn to snow between 2:00 AM and 5:00 AM Monday morning and could be heavy at times. Winds of up to 15 mph are forecast.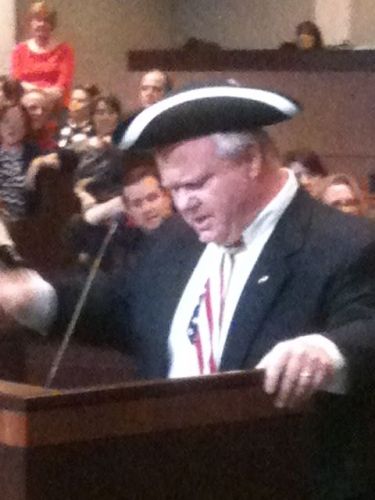 $300,000 TRAIL BEING CONSTRUCTED IN STERLING'S PARK
The Claude Moore Park Access Trail Project is currently underway. McGee Civil Construction out of Purcellville is the contractor. One entrance is planned at Church Road by the Sterling Elementary School.
To date, storm water pipes and the piping under the road at the 90 degree turn have been installed as well as the clearing of necessary areas for the trail installation. Silt fencing and flagging currently identify where the trail will be located along Loudoun Park Lane.
Although the snow and freezing temperatures have slowed down the project slightly, this project is still on track to be completed this Spring. When the project is completed, there will be a paved path from Cascades Parkway, all the way along Loudoun Park Lane and out the back pedestrian entrance next to Park View High School. In addition, there will be a packed gravel walkway along the blue trail from Church Road (including a new crosswalk) to the rear of the Claude Moore Recreation Center. These trails will allow for easier and safer access to the many recreational amenities found within Claude Moore Park. Thank you to our Sterling Park Commissioner Chris Nicholson for this report.
Congressman Wolf's 10TH DISTRICT ACADEMY DAY SET FOR APRIL 5
Students Invited to Meet with Representatives from Nation's Service Academies
Sterling students interested in attending one of the nation's service academies are encouraged to attend the 10th District Academy Day from 10 a.m. to 1 p.m. on Saturday, April 5, at the Loudoun County School Board Office in Ashburn.
Representatives from the U.S. Military Academy, U.S. Naval Academy, U.S. Air Force Academy and the U.S. Merchant Marine Academy will be in attendance. In addition, representatives from the U.S. Coast Guard, Virginia Military Institute and the Virginia Tech Corps of Cadets have been invited.
3rd Plug:
Park View Spring Craft & Vendor Show
Over 75 vendors- hand crafts, jewelry, unique gifts, gourmet foods, entertainment and raffles. The Show supports Project Graduation, Fine Arts Boosters and various groups at Park View. No Admission Fee.
Saturday, March 8 10am-3pm Park View High School 400 West Laurel Ave Sterling, Va. 20164


Sterling Lion's Club Annual Fundraiser.


Wednesday, March 12. Cost is $5 per person or $15 per family payable at the door. The menu includes Italian Dinner, pastas, chicken, green salad, etc.

Community Dinner at the Herndon United Methodist Church Fellowship Hall at 701 Bennett Street, Herndon, Va.

Dinner is open to all, bring your friends and family. Share this information with everyone you know. NO RSVP NEEDED JUST SHOW UP. DINNER IS SERVED AT SIX P.M.

Proceeds go to the local charity projects of the Sterling Lions.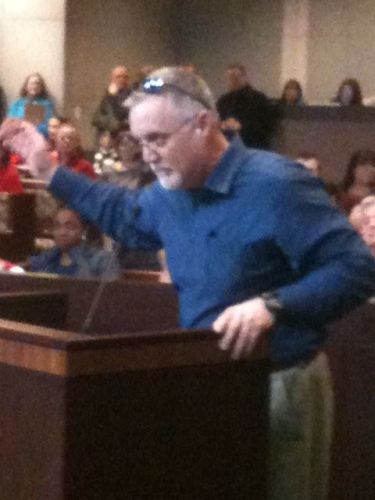 CONGRATS TO MICHAEL HAYNES, New GOP Chairman


As of the filing deadline of 5pm today, Mike Haynes, previous First Vice Chairman of the LCRC, was the only candidate to file for Chairman. Per the adopted Call for a Mass Meeting, which stated that if only one person filed for Chairman that person is deemed elected, Mike Haynes is the new duly elected LCRC Chairman.

FOREST SNYDER WRITES New Flash of the Obvious: Thank You, Dr. Seuss
Forest says " I learned to read and learned some important life lessons from Dr. Seuss as a kid. So did my children.
Today is Dr. Seuss' birthday. This column honors him."
http://flashesoftheobvious.blogspot.com/2014/03/thank-you-dr-seuss.html.