Latest News
First Ladies Of Conservatism Remind Us Of George Washington's Instructions To Fight---- Whitbeck Mass Meeting Monday Night 6:30 P.M.
December 15, 2013
SUN WARMS THE COLD DARK FORCES
Sterling is having a "White Christmas" without the shoveling.
Yesterday Saturday was Rain and snow. High near 36. Southeast wind around 14 mph. Chance of precipitation is 100%.

Total daytime snow accumulation of less than a half inch did not materialize.
Today Sunday: was Cloudy, then gradually becoming mostly sunny, with a high near 38. West wind 6 to 16 mph. A great day.
On Monday Dec. 16, Mostly sunny, with a high near 32. Northwest wind 7 to 9 mph becoming northeast in the afternoon.

So far Sterling has been warm compared to the rest of the country's heavy snows-- a snow dump of one foot on New York for example, we are going to get SUNNY WEATHER on Monday with sunny weather all week ending with a high of 55 degrees on this upcoming Friday.

FIRST LADIES OF CONSERVATISM REMIND US OF WASHINGTON'S INSTRUCTIONS TO FIGHT
I had the great fortune of hearing my wife Sheila sing "God Bless America" to a packed audience at a candidates dinner Thursday evening featuring Bay Buchanan hosted by Hon. Gwen Cody-- a frequent supporter of Sterling.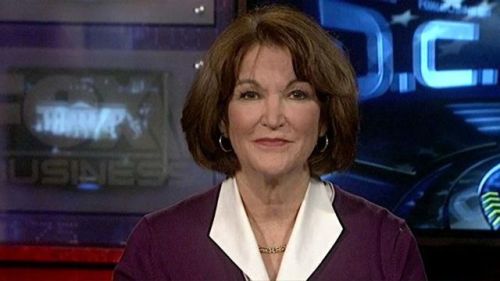 Bay Buchanan, (PHOTO ABOVE) former Treasurer of the USA and sister to Pat Buchanan received a standing ovation when she told the crowd that government is in their hands. Ronald Reagan was told in 1976 and throughout the 1980 campaign he had no chance but he ignored the news media and fought on to victory.
We should never forget George Washington's words of eternal encouragement that government is always and forever in the hands of the people.
When addressing the nation, George Washington said:

The preservation of the sacred fire of liberty, and the destiny of the republican model of government, are justly considered as deeply, perhaps as finally staked, on the experiment entrusted to the hands of the American people.
First Inaugural Address (30 April 1789).The entire address is here:
http://avalon.law.yale.edu/18th_century/wash1.asp

MEET ME AT PARK VIEW HS MONDAY DEC. 16
I support John Whitbeck because he has labored day and night for dozens of candidates
for state and local office and raised money for conservatives and helped drive liberals
from office.
Mass Meeting Details
Monday, December 16 7:30pm (begins)
Registration from 6:30-7:30pm (you must be in line by 7:30pm to register)
Location: Park View High School
400 W. Laurel Avenue Sterling, VA 20164
You are the one person who the liberals don't want to find Park View High School Monday Night December 16 at 6:30 p.m., doors close 7:30 p.m. for a one hour "mass meeting".
An overwhelming show of force by conservatives in Sterling will make it possible
for John Whitbeck to win this "mass meeting" quickly and the liberals who invade from outside Sterling will be defeated.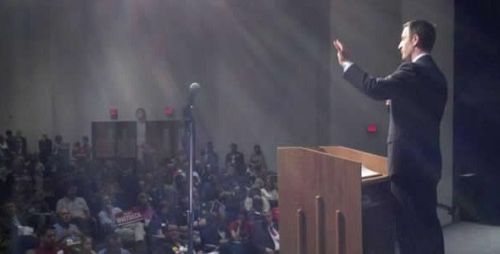 DELEGATE TOM RUST TOWN MEETING
I will be attending this upcoming Delegate Rust meeting if you need to see me.
Delegate Rust represents the Sterling District area East of Sterling Boulevard (generally) and
will be hosting a Town Hall meeting to hear from you about your concerns and opinions.
Saturday, December 21 at 10:00 a.m. Sterling Community Center 120 Enterprise Street, Sterling