Latest News
Snow Storms Stop For Now.......You Help Elect Senator John Whitbeck Monday at Park View High School 6:30 P.M.
December 11, 2013
Dear Sterling American,
I hope all is well with you and your family during the recent snow storms and two days of schools being closed. As usual I did a little shoveling.
Schools will reopen tomorrow.
Construction planned for installing speed bumps for the first time on a public street in the Richland Acres neighborhood behind Grand Mart will resume this week after storms postponed it.
MEET ME AT PARK VIEW HS MONDAY DEC. 16
I support John Whitbeck because he has labored day and night for dozens of candidates
for state and local office and raised money for conservatives and helped drive liberals
from office.
John Whitbeck is running for Senator and if he is elected as our Senator there will be
a balance to the extreme team that has taken the Governor's mansion.
This election is Monday December 16, just six days away. Join me and Senator Dick Black Monday night.

You can make a critical difference in ending liberal domination of this Senate Seat and respond to the media and liberal assault during the recent election for Governor.
A "mass meeting" format favors Sterling residents due to the location in Sterling and due to the strong dedication of Sterling residents to conservative principles represented by John Whitbeck.
Mass Meeting Details
Monday, December 16
7:30pm (begins)
Registration from 6:30-7:30pm (you must be in line by 7:30pm to register)
Location: Park View High School
400 W. Laurel Avenue Sterling, VA 20164
Who Is John Whitebeck And How Whitbeck Improved the Future For Sterling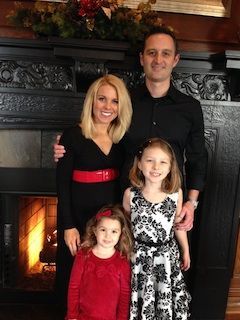 The largest and most comprehensive budget cutting program and money saving ideas ever presented to Loudoun since my own "Delgaudio's 100 Million Dollar Tax Reducation Plan" was produced by Loudoun County Government Reform Commission.
The scale of the Reform ideas is gigantic and could save BILLIONS over the next decade if implemented.
And I witnessed John Whitbeck lead the commission and worked on that night and day to bring all those ideas together. Those ideas will impact Loudoun and many other county governments throughout the comonwealth for many years.
Whitbeck Speaks To Patriotic Sterling Americans Tonight
Here is what John tells Sterling Residents earlier tonight:
"I am a proud conservative. I will oppose all tax increases and curb government spending. I know from experience that the jobs are created by the private sector, not government which is why I will work to get government out of the way of business. I will defend the Constitution and prevent the infringement of government on our rights like the Second Amendment. I am unapologetically pro-life and I support traditional marriage."
John is no late comer here having lived in Loudoun for 15 years. John has advanced conservative values and conservative candidates and being a team player by organizing successful campaigns for all 7 of the recently elected or re-elected Delegates in Looudoun.
John does not make big claims and is not flashy but just a genuine and direct person standing openly for genuine family values and leadership on a more results oriented level in campaigns, legislation and policy.

LCSO Advises Residents to Take Steps to Avoid Becoming a Victim of Parcel Theft http://go.usa.gov/ZqZV

Eugene Delgaudio is telling Sterling residents about The Loudoun County Sheriff's Office advising residents to take steps to ensure they do not become a victim of package or parcel theft of their delivered items.
Today's "flash of the obvious" post was inspired by last Sunday's meeting between the Washington Redskins and the Kansas City Chiefs. It's entitled "Hail No!". You can read by clicking on here.
Message to Young People: Get Ready to Step Up! It's time to think about how YOU can make a difference in your school, neighborhood and community. The Step Up Loudoun Youth Competition encourages middle and high school students to define an issue, organize a project, implement their plan and present their outcome. Everyone who Steps Up is a winner, but the projects with the greatest impact win CASH AWARDS.
"Best In Loudoun" polling for restaurants, retail merchants, real estate agent and
public servant. Vote for "Frank Wolf" or write in "Eugene Delgaudio" and help me win the "Best In Loudoun"public servant catergory. Or you can write in John Whitbeck, Dick Black or David La Rock.
REPUBLICAN WOMEN and LCRC HOST CHRISTMAS PARTY
The LCRC and the LCRWC Christmas Party Date: December 15, 2013
Time: 5:00 PM to 7:30 PM Location: The Home Of Patrick and Katherine Stethem
44016 Indian Fields Court Lansdowne, Virginia 20176
Christmas Music by Pianist Barbara Hansen. You must RSVP:katherine.stethem@gmail.com

Mission Possible: Feed 4,000 People

Who: LINK Organization
What: LINK Grocery and Toy distribution programs
When: Saturday December 14, 8 am until 3 pm
Where: Christ the Redeemer Catholic, Trinity Presbyterian and Herndon United Methodist Churches
Mark Gunderman tells me of a Volunteer opportunity, in addition to helping with distribution, Mark also needs someone special to photograph the LINK Christmas grocery and toy distribution programs in Sterling and Herndon.
A photographer is needed to capture the indoor and outdoor volunteer activities at three churches working in parallel to distribute groceries and toys to 900 families (over 4,000 people).
If you are interesting in this event, please contact Mark Gunderman at gunderman2001@aol.com.