Latest News
Delgaudio Fights ZOMBIES, New Details On Columbus Parade, Sterlingfest, Loudoun Water Pipeline in Sterling, Density Packing in Sterling,and more
October 5, 2013
You get a lot in one newsletter from one Sterling American to another.
Car accident at algonquian parkway and cascades parkway.
It has been cleaned up.

***Look out for this car: SILVER FORD TAURUS
With apolgies for innocent owners of Silver Ford Taurus's
A 17-year-old female was walking in area of E. Beech Rd. and N. Garfield Rd. when she observed a silver Ford Taurus that appeared to be following her. Driver of vehicle at one point exposed himself to teenager.
Suspect left scene after teen ran to a nearby residence Area searched, no suspect or suspect vehicle located.

***Look For Newsletter In The U.S. Postage mail
Upcoming events listed throughout.
Look for zoning "how to" on page two-- share with a neighbor or new arrival!

***Delgaudio Invites You To A JOB FAIR In Sterling Thursday October 10
Job Fair on Thursday, October, 10, 2013, from 10:00 a.m. to 2:00 p.m. at the Sterling Park Safety Center/Patton Hall, (Cascades) 46700 Middlefield Drive, Sterling, Virginia, 20165. This is just off Cascades Parkway next to Our Lady Of Hope RC Church and one block short of Algonquian Parkway.
2ND repeat
***Delgaudio against density packing in Sterling
Posted: I have never supported high dwelling unit density without restrictions or some compensating offset or significant proffer to the community." says Eugene Delgaudio.
And I am not for this proposal IN STERLING as long as residential housing is part of the proposal. I have told the applicant. It is a public process with the public invited to participate.
Details of Proposal and Staff recommendation of denial:
20 Residential Units Per Acre--253 Units Planned In Sterling
at "Cascades Overlook" Next to Costco and Potomac Run By Route 7
http://joineugene.com/news/article.php?article=8906

What's In The Pipeline: Supervisors Prepare For Development's Next Wave
(Delgaudio is against density packing in Sterling) (Leesburg today online article)

***Sterlingfest next week Oct. 12
26th Annual Sterlingfest
Saturday, October 12th, 2013
In Sterling Park, Virginia
SterlingFest is a wonderful event: over 8,000 area residents enjoy beautiful weather and a wide variety of foods, crafts, business, health, technical, informational, and religious vendors and sponsors.

Children's activities and rides, the Sterling Playmakers and local musicians all provided enlightening entertainment each year during our SterlingFest Celebration. The event uses the Community Center and blocks off Commerce and Enterprise Streets in the "downtown" area, You can park in the shopping center and surrounding streets.
Ffor more information: http://sterlingfoundation.org/SterlingFest.html
Parade New details
NEWS MEDIA AND OTHER NEIGHBORHOOD EDITORS
PLEASE PUT THIS IN YOUR COMMUNITY EVENTS-- THANKS

COLUMBUS DAY PARADE - - SATURDAY, 12 OCTOBER 2013
(To Potential Marchers and Observers)BE PART OF A STERLING TRADITION!!
Please come out and support the 32nd Annual Columbus Day Parade sponsored by the Knights of Columbus / Good Samaritan Council #6175 and the Loudoun Elks Lodge #2406.
Date: Saturday, 12 October 2013 starting 10am from Park View High School.
Route: Park View HS, down Laurel to Sterling Blvd ending at "the Barn" 401 W. Holly Avenue.
What: Join us in celebrating the 521st anniversary of Christopher Columbus discovery of America.
Participants Wanted: have a civic, community based group or organization that is interested in participating in this year's parade, please contact parade chair, Bobby Gannon, and RSVP your spot. Email: bobbyg23@hotmail.com and additional information can be provided at that time.

The Columbus Day Parade kicks off the SterlingFest activities which also be held that day.
DELGAUDIO Petition -- Enforce "County Sticker" Requirement.
Sign the new petition at Sterlingfest. The "Supervisor Delgaudio" booth will have a petiton asking the board of supervisors to boost the enforcment of county stickers on cars parked in Sterling.
This does not apply to visitors under 30 days or military who serve our nation. But there are hundreds of cars that do not pay their county taxes (DUE, for law abiding taxpayers MONDAY OCT.7 AT THE TREASURERS OFFICE) and it is high time the tax avoiders pay their fair share and leave the burden of government costs on the rest of us. Sign the petition.

DELGAUDIO: "Keep Taxes Low, Privatize Project Fairness"
To keep tax rates low, everybody needs to pay their taxes.
Previuosly I have said "Supervisor Delgaudio supports privatizing Project Fairness, which enforces county decals on cars. "Privatizing Project Fairness is a win-win," said Supervisor Delgaudio, "It reduces the cost of government, eases the burden on taxpayers, and ensures that everyone together shares the real costs of living in Sterling." Please support Supervisor Delgaudio's Proposal, also recommended by the Gov.t. Reform Commisssion, to Privitize Project Fairness by emailing bos@loudoun.gov (all 9 supervisors get the message) or signing the petition.
Loudoun Water Display at Sterlingfest
Briefing papers on the planned digging up of Sterling Blvd. and replacing the giant 45 year old 20 inch water pipe and replacing it will be on display at the Loudoun Water booth at Sterlinfest.
Phase I was completed 2 years ago north of Holly Avenue 2 miles north to Route 7.
Phase II is planned south of Holly Avenue on Sterling Blvd. to Route 28 for 2 miles with meetings in Sterling in the Spring of 2014 and construction in the Fall of 2014.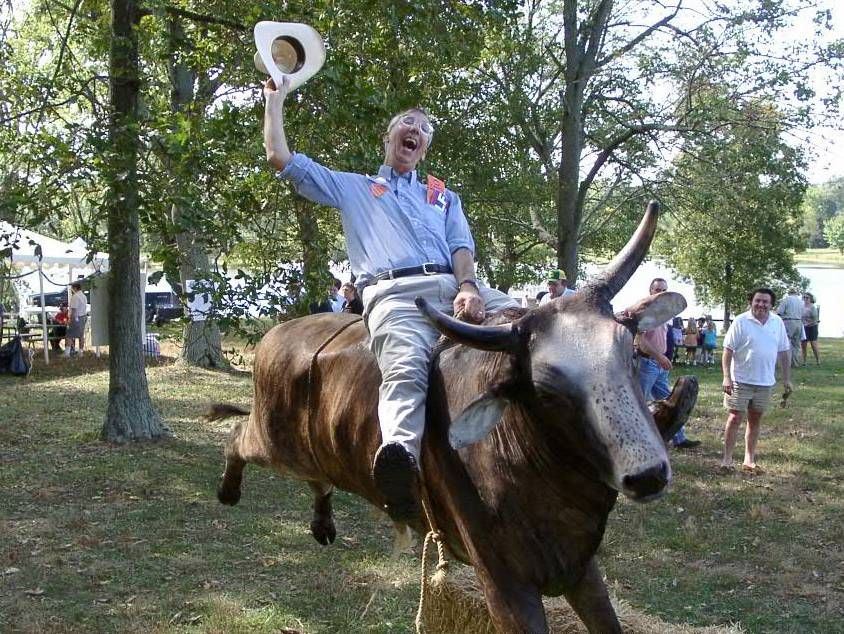 Realtors Call Them "Zombie Houses"
Delgaudio Keeps Eye on Zombies
Quoting Moneyline: "Two growing trends in the U.S. housing market are "vampire" foreclosures, in which the bank has seized a property but the previous owners continue to live there, and "zombie" foreclosures, in which the owners have abandoned the property but still own the title, according to RealtyTrac.
The online foreclosure marketplace said the two phenomena are "monsters threatening the housing recovery."
Of the two, zombie homes are the more unsightly, RealtyTrac said. "Often these homes are more obviously distressed, falling into disrepair with no one to perform regular maintenance and upkeep. As such, they often represent a threat to the quality of the surrounding neighborhood, dragging down home values. (unquote)
In Sterling, it is my practice to contact the lenders through the county and to monitor carefully the "abandoned" houses where there are residents based on neighbors reports and my own observations.

STERLING D M V TO RE OPEN THIS WEEK OCT 10
The DMV Sterling Customer Service Center (CSC) has been closed since September 9th until this Thursday October 10th for extensive renovations.
The growth in the Sterling area has increased customer traffic at the CSC beyond the current build-out's capacity. When the office reopens, it will do so with an additional three teller windows (bringing the total to 13), all of which will have the ability to take photos. Additionally, the lobby and testing areas will have increased capacity, and the restrooms will receive upgrades to bring them into compliance with the Americans with Disabilities Act.
MARK GUNDERMAN REPORT
How to Receive Intercessory Prayer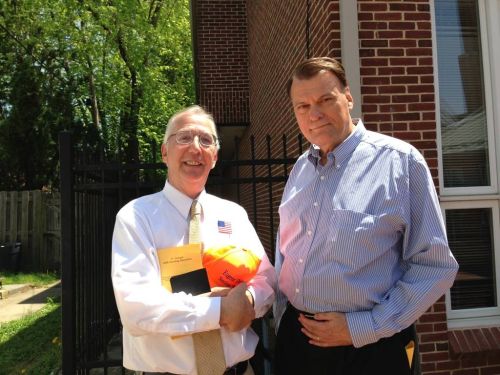 Did you know our community has a powerful international prayer ministry headquartered in Loudoun? Breakthrough International Ministry of Intercessory Prayer located in Lincoln is a non-denominational, non-profit, evangelical ministry processing over 125,000 prayer requests annually. These requests go to a network of nearly 4,000 intercessors who pray individually and faithfully for each request.
Please see Leesburg Today article.
http://www.leesburgtoday.com/community_life/faith/how-to-receive-intercessory-prayer/article_66bc5d9c-196c-11e3-8eb0-001a4bcf887a.html