Latest News
Sobriety Checkpoint Tonight.....Wolf Asks US AG To Allow Virginia to close down child sex rings.......Child Safety Day at Dulles Town Center
August 23, 2013
Reminder: GOP ("LCRC") meeting Monday Night, Harper Middle School.

Sobriety Checkpoint Tonight!
(Official Statement)"The Loudoun Sheriff will conduct a sobriety checkpoint beginning Friday, August 23, 2013. The sobriety checkpoint will begin at 11PM. " (end)
Members of the Sheriff's Office, in conjunction with the Virginia State Police and Mothers Against Drunk Driving (MADD) will assist with the checkpoint.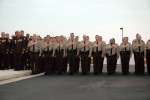 WOLF WAITING ON RESPONSE TO LETTERS TO AG HOLDER ON ALLOWING LOCAL ARRESTS OF CHILD SLAVERY RINGS
In a letter July 30 to AG Eric Holder, Wolf pointed out that an overwhelming majority of state and territorial attorneys general sent a letter to (House Leaders)...... indicating that Federal enforcement alone has proven insufficient in curbing the spread of Internet-facilitated child sex trafficking. In turn, the letter included a plea to federal lawmakers to grant state and local law enforcement the authority to investigate and prosecute perpetrators.
"I couldn't agree more," Wolf said, in response to the letter from the (state) AGs. He detailed the numerous letters he wrote to (U.S. AG) Holder over the last year that urged him to act on this issue and to provide to Congress a legal analysis and recommendations of legislative initiatives to tackle the problem of Web sites like Backpage.com, which is cited time and again in trafficking cases from across the country, including in Operation Cross Country.
"These last two letters have gone unanswered," Wolf said. "The legal analysis has never been provided, and the exploitation of innocents continues."
Delgaudio comment: "While AG Holder fiddles, local Virginia law enforcement must do preventive measures like a Child Safety Saturday (see below) instead of directly intervening in any suspected child slavery rings now operating in Virginia."


Child Safety Saturday, 1 to 5 p.m.
Dulles Town Center, Saturday
The Loudoun County Sheriff's Office will hold the 2nd Annual Child Safety Day on Saturday, August 24, 2013 from 1PM - 5PM at the Dulles Town Center in Dulles, Virginia in the exterior parking lot between Jared Jewelers and Macy's.
The event will provide the latest information to parents on how they can best protect their children from becoming the victim of a crime. The Child Safety Day, started last year by Sheriff Chapman in remembrance of Erica Heather Smith, the fourteen year-old girl who disappeared on July 29, 2002. Erica's body was found eleven days later in a grave along Broad Run Creek, Ashburn.

Rev. E. W. Jackson Local Loudoun Event September 6
An Evening with Republican Lt. Governor Nominee E.W. Jackson On Friday, September 6, 2013
at the home of Bill and Jeannie Soltesz 41530 Southpaw Place Leesburg, VA 20175
General Reception at 7 p.m.

WOLF ANNOUNCES STEM EDUCATION CAREER FAIR
I know how important it is to help young people having sponsored 5 teen job fairs in five years -- with Congressman Wolf and many other helping. Wolf has announced a gigantic event for young people.
Rep. Frank Wolf (R-VA), a longtime supporter of STEM (Science-Technology-Engineering-Mathematics) education today announced a STEM Career Fair for area middle and high schools students September 27-28 at the Dulles Town Center in Loudoun County.
More than 50 exhibitors have already committed to participating, including NOAA, National Institute of Standards and Technology (NIST), National Institute of Health (NIH), NASA, the Friends of the National Zoo (FONZ). The fair is free and open to the public. More information will be posted on wolf.house.gov as it becomes available.
"The fair is aimed at encouraging young people to pursue careers in science, technology, engineering and math, which are the surest career paths to an exciting, successful career and a strong, competitive economy," Wolf said.