Latest News
Last Call: Five More Seats for "Near Capacity" Women Self Defense Class Saturday May 4
May 3, 2013
THANK YOU FOR YOUR RSVP FOR DELGAUDIO'S WOMEN'S SELF-DEFENSE SEMINAR!
FIVE MORE SEATS AVAILABLE FOR NEAR CAPACITY EVENT
Raise your right hand.

Under the authority invested in me as a Sterling American, I hereby deputize you to tell other friends about this event.
Now Say "I so promise". thank you. You are now deputized.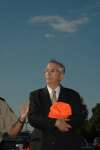 We put all the top experts in one place. All options are on the table.
The first 28 respondees are in. Please let me know by return email at eugenedelgaudio@erols.com if you can come to this Women's self-defense class. Or if you are refering someone. Thank you.

When: Saturday, May 4th, 10am-Noon

Where: Claude Moore Recreation Center, 46105 Loudoun Park Ln. in Sterling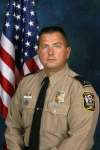 Patricia Phillips past chairman of the Loudoun Crime Commission has agreed to be master of ceremonies.

THIS NEWSLETTER IS POSTED AT THIS LINK