Latest News
AG Cuccinelli Destroys Delgaudio 21-6...Sterling Cicada Forecast: ONE BILLION... Trash Pick up April 13.....April 20 Eat Free Breakfast, Work 2 hours
April 8, 2013
Cicada Invasion Forcast
Dear Sterling American,
Delgaudio Squashed Like Bug By Cucc
Last night I was squashed like a bug in a ping pong match 21 to six by AG Ken Cuccinelli. Ken allowed me six points and was presented with a giant trophy for the championship at the Bush Skating Rink in Purcellville.
Regarding Cicada Invasion see below at end

Sterling Americans Needed To Volunteer
Thank you for always being supportive and turning out in such large numbers. There are upcoming events which require big turn out and some events that just need a little help.
I put the words "please volunteer -- we need five volunteers" or "5,000 expected" I think you get the range of opportunity. If you have never volunteered and are new to Sterling keep in mind most people in Sterling have done a lot before you got here!
Click on photo to get 37 teen job fair photos
http://joineugene.com/photogallery/photo.php?id=11823
DEADLINE FIVE P.M. SUNDAY APRIL 7
Call me or Dan if you need some help. Print out a form, fill it out sign it and then call me or Dan to pick it up.
Loudoun County's deadline to be a delegate to the Republican Convention (May 18) is April 7th, and today- Saturday, you are able to access and print the Loudoun filing form by visiting www.LoudounGOP.com.
To get pick up: E-mail the Loudoun Coordinator, Dan at: Dan@Markobenshain.com and he will assist you with FILING the form. Or call any of the SEVEN candidates for Lt. Gov. For All You Veteran Conventioneers, You Know The Drill.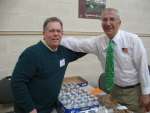 Click on photo for 37 Teen Job Fair Photos
Eugene Delgaudio Needs You April 20
(Public Statement issued earlier)

I need YOUR help to pass out flyers in Sterling walking door-to-door. Here are the details:

EVENT: Pass out Women's Self-Defense Seminar flyers with Supervisor Delgaudio
DATE: Saturday, April 20th
TIME: 9:30 AM
LOCATION: Chick-fil-A, 46920 Community Plaza in Sterling (Sugarland Plaza, on Route 7 by the Shoppers)

BREAKFAST AT CHICK-FIL-A INCLUDED! At Chick-fil-A, I will provide breakfast, talk about some upcoming events in Sterling, and then we will head out in groups to go door-to-door to pass out flyers to the Sterling community. I need 20 Sterling American volunteers for this activity.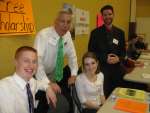 click on photo for 37 teen job fair photos
SOONER THAN YOU THINK
Supervisor Delgaudio's WOMEN'S SELF DEFENSE CLASS SATURDAY MAY 4
We put all the top experts in once place.
SATURDAY MAY 4 10 A.M. TO 12 NOON STERLING CLAUDE MOORE REC CENTER on Cascades Parkway in Claude Moore Park. 2 hour Introduction to tactics, physical preparation for self defense along with resources from local experts who either train, teach or arm women as a business or avocation. Free Admission. (LIMIT 100 participants, ten volunteers needed)
The last event became one of the historic moments in Sterling history.
STERLING SPRING CLEAN UP APRIL 13
Join Clean and Pick up--Sterling Blvd.-- Continues Years Long Tradition ARPIL 13
For many years, Sterling Foundation President Kevin Chroninger is, again, inviting you to participate in the Sterling Boulevard Cleanup from 9:00 a.m. to noon on Saturday April 13, Yes, pick up garbage and get the entire Sterling community cheering you.

All participants should come to GWEN THOMPSON BRIAR PATCH PARK (located along Sterling Blvd. between Charlotte St. and Frederick Dr.) at 8:45 a.m. to receive orange bags, safety vests, and instructions. Please bring work gloves! ( NEED TEN VOLUNTEERS HERE)
SAVE THE DATE
500 Expected:May 10 Open House for Sheriff's Substation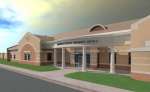 STERLING SHERIFF'S SUBSTATION OPEN HOUSE, Saturday May 10 10 a.m. to 1 p.m. between Rolling Ridge ES and Briar Patch Park.
Ever since it opened this station and its deputies have battled crime and now they are hosting a OPEN HOUSE with food and displays of their latest equipment. You are invited. Free Admission. Fire and rescue first responders will be there too!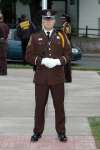 500 Honor Our Vets on Memorial Day 2013
Honor Our Vets: Every year the VFW and AL honor our vets on Memorial Day (Monday, May 27 at 11 AM) with a ceremony at Holly Avenue and Sterling Blvd. by the Sterling Middle School. 500 patriotic Sterling Americans attended last time. Please consider this important ceremony this year for our community, our children and our country. (Needed, 500 Sterling Americans)

Sterling Locusts Return: 17-year Brood II cicadas will be back in May-- Peak By Memorial Day
http://joineugene.com/news/article.php?article=8472
REMINDER MOTHERS DAY IS SUNDAY MAY 12