Latest News
Eugene Delgaudio: Sterling Teen Snow Shoverlers on Full Alert....VDOT Snow Storm Workers Brace... McDonnell Waits Your Call-- $6 Billion of your money on his veto table......Mulch flyers rain on Sterling, Order now......
March 5, 2013
Snow Storm Workers Brace-- McDonnell Waits Your Call
Dear Sterling Americans,
Regarding crime I like this crime report which comes in often for STerling:
"No Significant Incidents to Report". Be vigilant and call the sheriff if you see anything
suspicious.
REGARDING SNOW.
You can get help here.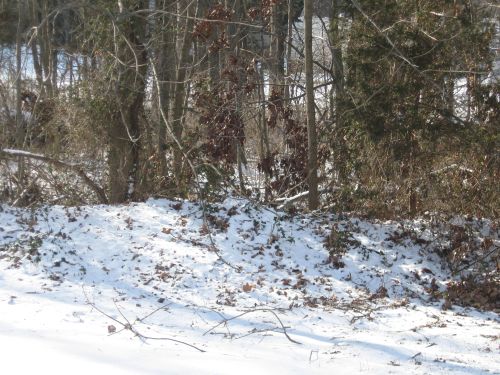 It is coming and it is a good time to get some excercise.
Our local high school workers in our Sterling "grass cutters-snow shovel" brigades are
going to be busy for the snow storm.
VDOT's winter resources:
Remember when you go camping? Well here's a way to prepare for winter weather.
Virginia has a long check list of things you need for this storm and every storm at this link
http://www.vaemergency.gov/readyvirginia

* For snow removal information: http://www.virginiadot.org/travel/snow.asp
* To see the status of plowing in your neighborhood: http://novasnowplowing.virginia.gov. Please note that the website only tracks VDOT maintained neighborhoods and that the website is only active when two or more inches of snow have fallen.
* For real-time traffic updates and road conditions: Visit http://www.511virginia.org/, download the 511 smartphone app, or follow @511northernva on Twitter
* Reporting unplowed roads or hazardous conditions: email novainfo@vdot.virginia.gov or call 1-800-FOR-ROAD (800-367-7623)
* For general VDOT info: Follow VDOT on Facebook at www.facebook.com/VirginiaDOT, on Twitter @VDOT, and visit www.VirginiaDOT.org\
Of course call me at my home anytime at 703-421-4599 to help with a question or email me back at eugene@joineugene.com
or just hit reply and say "Hell'o".

LCSO Offers Winter Weather Driving Safety Tips as Possible Winter Storm Approaches
The National Weather Service has issued a Winter Storm Watch for Tuesday evening into Wednesday and the Loudoun County Sheriff's Office is reminding motorists that winter driving can be hazardous, especially with the prediction of significant snowfall.

Loudoun County Sheriff Mike Chapman is advising motorists to make sure their vehicles are equipped with a well-stocked winter driving kit. A winter driving kit should include the following items:
>>>go to this link for the rest of the report (thank you)
(you are on this link!)

"Properly fitting tire chains
"Bag of sand or salt (or kitty litter)
"Tow Straps
"Traction mats "Snow shovel
"Snow brush "Ice scraper
"Booster cables "Warning devices such as flares or emergency lights
"Fuel line de-icer (methanol, also called methyl alcohol or methyl hydrate)
"Extra windshield wiper fluid appropriate for sub-freezing temperatures
"Roll of paper towels
"Flashlight and a portable flashing light (and extra batteries)
"Blanket "Extra clothing, including hat and wind-proof pants, and warm footwear
"First aid kit
"Snack bars or other "emergency" food and water
"Matches and emergency candles. Only use these with a window opened to prevent build-up of carbon monoxide.
"Road maps ""Call Police" or other help signs or brightly colored banners.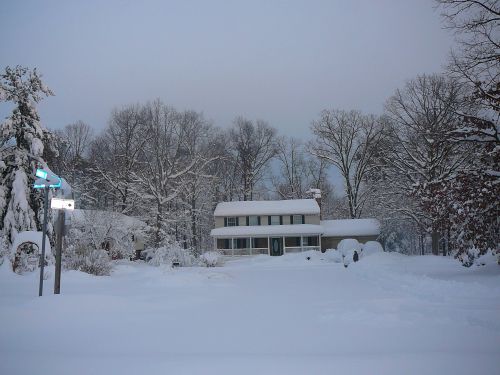 The Loudoun Sheriff's Office reminds motorists to stay safe in the winter by also following these driving safety tips:
Always keep the gas tank topped off. When it gets to half, fill it up.

Do not travel unless absolutely necessary. If you do have to make the trip, ensure someone is aware of your route of travel.

Carry a cellular phone. Your cell phone can be used during emergencies and for notifying those expecting your arrival in case there are weather delays.

Always buckle-up. Your seat belt can be the best protection against drivers who are tense and in a hurry because of weather conditions.

Clear snow and ice from all windows and lights - even the hood and roof - before driving.

Pay attention. Don't try to out-drive the conditions. Remember the posted speed limits are for dry pavement.

Leave plenty of room for stopping

Leave room for maintenance vehicles and plows - stay back a safe stopping distance and don't pass on the right.

Know the current road conditions: http://511virginia.org/Default.aspx; for statewide highway information 24-hours-a-day, call the Highway Helpline at 1-800-367-ROAD or check local traffic incident information at http://sheriff.loudoun.gov/traffic.

Use brakes carefully. Brake early. Brake correctly. It takes more time to stop in adverse conditions.

Watch for slippery bridges, even when the rest of the pavement is in good condition. Bridges will ice up sooner than the adjacent pavement.

Don't use your cruise control in wintry conditions. Even roads that appear clear can have sudden slippery spots and the short touch of your brakes to deactivate the cruise control feature can cause you to lose control of your vehicle.

Don't get overconfident in your 4x4 vehicle. Remember that your four-wheel drive vehicle may help you get going quicker than other vehicles but it won't help you stop any faster. Many 4x4 vehicles are heavier than passenger vehicles and actually may take longer to stop. Don't get overconfident in your 4x4 vehicle's traction. Your 4x4 can lose traction as quickly as a two-wheel drive vehicle.

Do not pump anti-lock brakes. If your car is equipped with anti-lock brakes, do not pump brakes in attempting to stop. The right way is to "stomp and steer!"

Look farther ahead in traffic than you normally do. Actions by cars and trucks will alert you quicker to problems and give you a split-second extra time to react safely.

Remember that trucks are heavier than cars. Trucks take longer to safely respond and come to a complete stop, so avoid cutting quickly in front of them.

Bob McDonnell: $6 Billion Tax Increase Man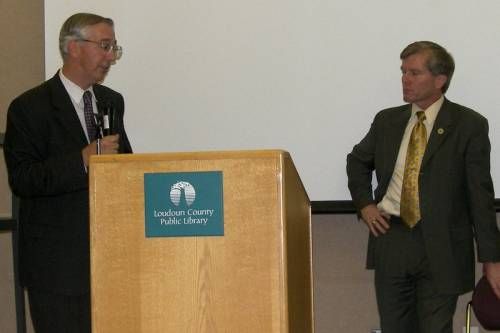 A $6 Billion Tax Increase was passed by the Virginia General Assembly and the Senate and sits on the Governor's desk submited to him for his signature at this moment.
Now Governor McDonnell is going to the federal government to ask for MORE of your money.
More information on this tax increase at this link (these and other "revenue options" are endorsed by Scott York)
http://joineugene.com/news/article.php?article=8356
Call the Governor and tell him to "Veto the tax increase or become the $6 Billion Tax Increase Man".
Bob McDonnell's office number is 804-786-2211 and his office is "office ofthe governor, Patrick Henry building, 3rd floor, 1111 East Broad Street Richmond Va. 23219" You can call, write or use the "contact the Governor" at
http://www.governor.virginia.gov/aboutthegovernor/contactgovernor.cfm

Reston Man Charged in Connection with Bank of America Robbery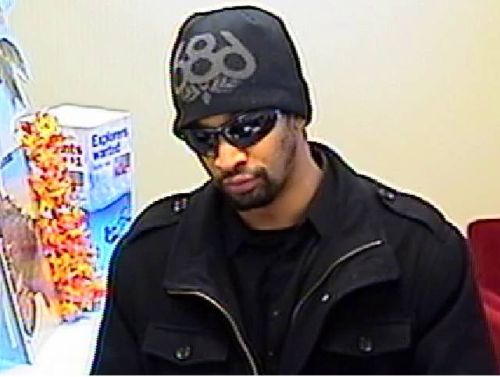 A Reston, Virginia man was arrested March 4th for his involvement in the robbery of the Bank of America in the Regal Plaza in the CountrySide area.

>>>go to this link for the rest of the report (thank you)
(you are on this link!)

Tevin D. Morris, 21, of Reston, is alleged to have entered the bank shortly after 11AM on February 14th and handed the teller a note implying he had a weapon. The note demanded cash and the suspect left the bank with an undisclosed amount of money.

Detectives with the Loudoun County Sheriff's Office were able to identify the suspect with the assistance of numerous tips from the public. The investigation into the bank robbery continues and anyone with any information regarding this case is asked to contact Detective M. Bush of the Loudoun County Sheriff's Office Criminal Investigations Division at 703-777-0475.

Morris was apprehended Monday afternoon with the assistance of the FBI's Washington Field Office and officers from the Fairfax County Police Department. He remains held without bond at the Fairfax County Adult Detention Center.

Leesburg Man Charged in Saturday Night Stabbing in Sterling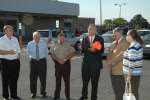 A Leesburg, Virginia man was arrested Monday in connection with a stabbing reported on February 23rd in Sterling.
>>>go to this link for the rest of the report (thank you) (you are on this link!)

Santos A. Romero-Aguilar, 49, of Leesburg, Virginia, was arrested on February 25th and charged with aggravated malicious wounding.

Loudoun County Sheriff's Deputies initially responded to a residence in the 21700 block of Leatherleaf Circle shortly before midnight after the homeowner reported a victim of a stabbing came to the door of their home. The victim, a 22-year-old Leesburg man, reported that he was walking in the area when an unknown subject assaulted him with a knife. The victim was unable to provide further details as to suspect information or where the incident occurred.

Detectives with the Loudoun County Sheriff's Office Criminal Investigations were later able to establish the incident occurred in the area of Bramble Court and that the suspect was known to the victim. The two had been involved in a verbal altercation when the stabbing occurred.

Romero-Aguilar remains held at the Loudoun County Adult Detention Center without bond.
WOLF ANNOUNCES ANNUAL 10TH DISTRICT CONGRESSIONAL ART SHOW
Show is Set for March 21 at George Washington University in Ashburn
The opening of the annual 10th District Congressional Art Show featuring works by area high school students will be from 6-8 p.m. on Thursday, March 21, 2013, at the George Washington University (GWU) Virginia Science & Technology Campus in Ashburn, Loudoun County, Rep. Frank Wolf (R-10th) announced today.
Supervisor Delgaudio's 5th Annual Sterling (Virginia) Teen Job Fair Set for March 16, 2013


The 5th Annual Sterling Teen Job Fair will be held Saturday, March 16, 2013, from 1:00 to 3:00 p.m. at the Claude Moore Recreation Center, 46105 Loudoun Park Lane in Sterling, Virginia.

The fair, co-hosted by the Loudoun County Department of Parks, Recreation and Community Services and Sterling Supervisor Eugene Delgaudio, will feature a variety of employers in the fields of retail, catering, entertainment, technology and more. The annual event has helped hundreds of Loudoun County teenagers secure jobs for the summer, build their resume, and earn money for college. The event is free and there will also be free refreshments. Volunteers are also needed for the fair.

For more information about the Sterling Teen Job Fair, contact Supervisor Delgaudio's office at 703-771-5819 or at Eugene.Delgaudio@loudoun.gov .
BREAKFAST THIS SATURDAY MARCH 9 WITH DELGAUDIO
DID I MENTION BREAKFAST?

This year, I am hosting the 5th Annual Sterling Teen Job Fair on Saturday, March 16th from 1-3pm at the Claude Moore Recreation Center (46105 Loudoun Park Ln. in Sterling).
To help make this event a success, I need YOUR help to pass out Teen Job Fair flyers in Sterling walking door-to-door. Here are the details:
EVENT: Pass out Teen Job Fair flyers with Supervisor Delgaudio
DATE: Saturday, March 9th
TIME: 9:30 AM
LOCATION: Santini's, 46950 Community Plaza #115 in Sterling
BREAKFAST AT SANTINI'S INCLUDED!!!
At Santini's, I will provide breakfast, talk about this year's Sterling Teen Job Fair, and then we will head out in groups to go door-to-door to pass out Teen Job Fair flyers to the Sterling community.
If you can volunteer to help me pass out flyers for the Teen Job Fair on Saturday, March 9th, please email me at EUGENE@JOINEUGENE.COM OR HIT "REPLY" AND SAY "I AM IN for Santini's March 9".
BOY SCOUTS MULCH SALE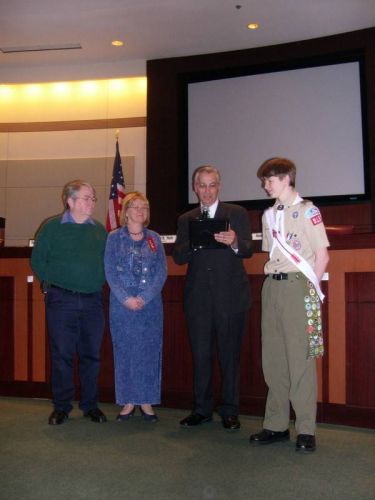 The Boy Scouts will distribute flyers for their mulch project on Saturdays March 9 and 23 and deliver mulch on Saturday April 19. Please watch out for these hundreds of "junior citizens" and their respective parents as they drive or walk to your front steps.
This is their website for ordering mulch. (click on mulch sale)
http://troop2970.org/
PARK VIEW HIGH SCHOOL MULCH MADNESS SALE
Conducted by PVHS Football & Boys' Basketball Teams-- flyers have been dropped off
CONTACT: PVHS Athletic Department: 571-434-4510 or email the coach Ferris.Eways@lcps.org
Yet Another plug in this Sterling American:
Spring Craft Show March 16
Spring Craft & Vendor Show March 16, 10am-3pm
Park View High School 400 West Laurel Ave. Sterling, Va. 20164
Over 60 artisan & local businesses. Free admission. Proceeds benefit Park View Project Grad & Park View Choral Boosters

PLAYMAKERS UNPRECEDENTED REQUEST FOR MONEY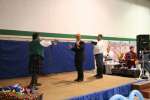 One of the top charities in Sterling, the Sterling Playmakers, needs to raise $57,000 to store their many costumes with some costs for humidty controls, and structural supports for their equipment. Send your donation to Sterling Playmakers P.O. Box 1611 Sterling, Va. 20167. Thank you.