Latest News
Eugene Delgaudio: Santa Claus On Juniper Avenue Tonight, Park View HS Band last night!
December 22, 2012
We had the Park View HS band two nights this week on Juniper Avenue west of Sterling Boulevard. Reports from NASA confirm the lights from the orbiting space platform.
The abominable snowman is at one house.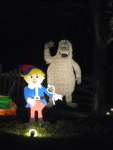 Tonight, just a few minutes ago, Santa Claus himself is sitting on a North Pole style chair right there at a private residence on Juniper. It is quite a spectacle with crowds stopping and visiting with Santa has he is photographed with children.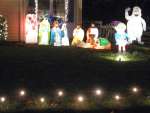 There are the usual lights up on all the houses and there is a box for food donations too.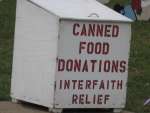 Photos of Juniper Avenue Christmas Displays at