Latest News
Sterling Expresses Sorrow for Murder of Innocents In Connecticut........Food drive today.......9 year old child wins battle with brain cancer... Eugene Delgaudio Christmas Classic Videos and Santa links
December 15, 2012

Sterling Expresses Its Sorrow on Newtown, Connecticut
Flags are at half mast in Sterling, in Loudoun and throughout the nation as we pray for the children and professional teaching staff lost at Sandy Hook School and we express our sympathy to the many victims' families in Newtown, Connecticut who must experience this terrible tragedy.
LINK FOOD AND TOYS SATURDAY DEC. 15

Request for Volunteers and Donations for Poor
LINK is seeking volunteers this SATURDAY, DECEMBER 15, 2012
Food Distribution, 8 am to 2 pm
You can assist distribution, loading cars or signing families in.
Locations: Christ the Redeemer Catholic Church (46833 Harry Byrd Highway, Sterling, VA 20164) and Trinity Presbyterian (651 Dranesville Road, Herndon, VA 20170)
Toy Distribution, 8 am to 2 pm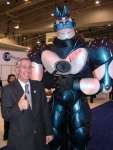 Location: Herndon United Methodist Church (701 Bennett St., Herndon VA 20170) Families will receive a ticket from the food pick-up location to be used to pick up toys.

http://www.connectionnewspapers.com/news/2012/nov/07/link-needs-childrens-coats-winter-clothes/
http://herndon.patch.com/blog_posts/link-seeks-donors-volunteers-and-winter-clothingcoats-for-food-distribution-events#photo-12004243
Another in a series about the generosity of Sterling Americans
Years ago: 9 year old Victim of Brain Tumor Wins Battle
A story about a brave child, his family
"Frank" had to die.
That was the name of the tumor that a local Sterling 10 year old child gave to it.
And printed bumper stickers "Frank must die" were distributed nationally and locally.
There are cars with the sticker still on it here in Sterling from years ago.
At the time, I asked Sterling Americans to kick in and Sterling Americans donated $5,500 to the medical costs of the operation necessary for this young child.
The board of supervisors held a public ceremony to salute the young child and former
vice chairman Bruce Tulloch knelt down and told the young child in his ear the child had the courage of a lion.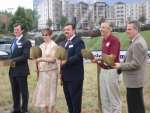 Every local paper reported the decision to fight the cancer and even some national TV shows
picked up on the cause.
Sterling neighbors and friends responded within days to help pay for this successful operation.
The quick response was historic and I have not forgotten the generosity of Sterling Americans who
donated whatever they could on short notice.
"Frank (the tumor) is dead" was the announcement and the young child made a recovery.
The operation was successful and the family expressed their appreciation.
For a recent report from the family directly go to this link
http://www.brytr.com/index.html

StageCoach Theatre Company Hosts Playwriting Contest For Teens
StageCoach Theatre Company is proud to announce its first playwriting competition for teens. This competition is open to all teens 13-19 years old who live or attend school in Loudoun County.
For complete contest guidelines including information on a 2 hour workshop on January 6 email mystery@stagecoachtc.com. The submission period will be from December 1 until midnight April 1.

Chris Nicholson Given Award By Loudoun Republicans
The Loudoun Repubublican party awarded Chris Nicholson the top award for campaign work in a ceremony last week.

Nicholson was nominated by Sterling GOP chairman Michael Monrroy. Chris is a fantastic contributor and worker who deserves this countywide recognition.
Merry Christmas and Seasons Greetings.
Juniper is Number 15 on "Holly's Tacky List" website for lights on display.
http://www.fairfaxchristmaslights.com/tcl.php
Juniper Avenue is one of the wonders of the world.
You know it is a landmark to Sterling and the world when the "liberal Christmas-hating Washington Post" attacks Sterling's Christmas displays.
There is a food donation site on Juniper Avenue. Please donate when you visit.
Visit Number 45 on the Holly's Tacky List at "902 N Sterling Blvd, Sterling"; Congratulations to all of you who posted lights.

***DELGAUDIOS CHRISTMAS SONGS, GAMES AND SANTA SITES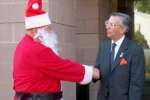 For your listening: downloads of contemporary and traditional Christmas songs (" free and legal")
http://feelslikechristmas.com/
>>>Christmas Freebies. Songs. Wallpaper. Games. All online.
http://www.thefreesite.com/Seasonal_Freebies/Christmas/
>>> Christmas Games For Children
http://akidsheart.com/holidays/christms/chgames.htm
Santa Claus games. Includes a visit to his house and entire website is Santa theme.
http://www.santagames.net/
>>>More Santa Games at the North Pole.
For Older Children, Santa Checkers, Crosswords and Concentration.
http://www.northpole.com/clubhouse/games/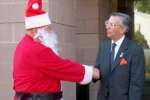 See Larger Photo:Santa Claus Is Welcomed To Sterling by Delgaudio
http://joineugene.com/photogallery/photo.php?id=3
HOLIDAY STERLING MOVIE CLASSICS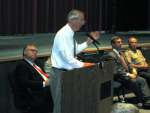 ( Video) Town Hall Meeting to the Tune of Eye of The Tiger
Just a few years ago, in 2008, we faced our biggest challenge.
Aliens vs. Delgaudio episode 2 is the one with the music. Always good for the holidays.
There is a series of five videos "Aliens Vs. Delgaudio" with these two links to "number 2" and to "number five" featuring 4 speakers (including Howard Manas "I am mad as H. and I am not going to take it anymore")who successfully beseech the board of supervisors to take action to help Sterling.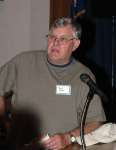 Four Speakers Make Sterling History And Help Save Sterling!
http://www.youtube.com/watch?v=di9TyrgQzDQ
Here's the link to Eye of Sterling video (with music)
http://www.youtube.com/watch?v=jTeWP3hW9ws