Latest News
Flags At Half Mast For 4 Americans; Tire Slasher In Custody; Attorney General Salutes Delgaudio Party This Wednesday
September 16, 2012
Flags At Half Mast in Sterling
All American Flags are at half mast in Sterling and the nation in memory of the murdered Americans including one Ambassador at work in our country's service.
Alledged Sterling Tire Slasher In Custody
Details are posted on the apprehension of the alledged Sterling Tire Slasher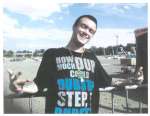 Sterling Man Wanted for Questioning in Tire Slashing Cases Located in Radford, Virginia; Charged with 7 Counts of Destruction of Property

A Sterling, Virginia man has been charged in connection with a series of tire slashing cases that occurred in August.

Alan A. L'Haridon, 19, was taken into custody in Radford, Virginia and charged with six misdemeanor counts of destruction of property and one felony count of destruction of property. The destruction of property charges stem from a series of tire slashings that occurred between August 24th and August 25th in the area of Glengyle Lane, Dorian Court, Fenton Wood Drive and Persimmon Lane in Sterling, Virginia.

Earlier this week the Loudoun County Sheriff's Office issued an informational alert to the public seeking L'Hairdon's whereabouts. He was located on the campus of Radford University on September 11th and taken into custody by officers with the Radford University Police Department.

He is currently being held at the New River Valley Regional Jail.
Invite For September 19
I would not be supervisor without the support of many people. The first person I asked was my wife, Sheila and her support as my wife makes my opportunity to serve possible. Together we celebrate 30 years of marriage this Fall.
I am sharing this anniversary and ask you to join me in celebrating at my 30th Anniversary Party Wednesday, September 19, at Joes at 6:30 p.m.
The Attorney General of Virginia is preparing to address a message to our September 19 event and I am looking forward to that message.