Latest News
Look Up In the Sky....Its A Bird....Its a Plane....Its
October 11, 2011
Its a Bird.
Its a Plane.
Its Supervisor Delgaudio (his sign at least).
The latest in the "sign wars". A supporter places a sign on the roof.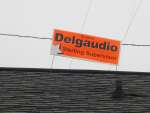 click to get larger photo
http://joineugene.com/photogallery/gallery.php?id=562
Yes, there is more than one house.
Please tell me if you want a sign on your yard or on your roof. Please tell me, if you can, any of your neighbors or friends who have agreed to a sign also. (include contact information along with an address, thank you).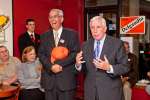 Wolf Backs Delgaudio
Friday's party was a hugh success. Thank you to all of you who donated or came to the actual party. Saturday's Sterlingfest was a hugh success also with over 2000 attendents and most of them wore orange Delgaudio stickers.
Click to see more photos of Wolf Backs Delgaudio
http://joineugene.com/photogallery/gallery.php?id=559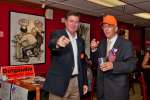 (6 Photos)George Allen Backs Delgaudio
I will be posting more photos soon of George Allen's Endorsement Party