Latest News
Congressman Frank Wolf, Attorney General Ken Cuccinelli Ask for Help......Largest Gift in History of Sterling Given
September 23, 2011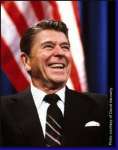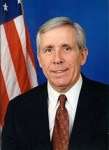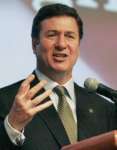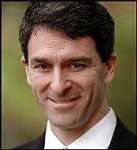 Headlines: MAJOR NATIONAL FIGURES ENDORSE DELGAUDIO
AND LARGEST SINGLE DONATION IN STERLING HISTORY MADE (SEE PHOTO AT END).
Dear Sterling American,
The country is being destroyed by President Obama and his cohorts. The "Obama board" of Loudoun supervisors has joined him in raising taxes.
You and a small majority--just a few votes to make 53 per cent of Sterling-- are all that stand in the way of putting an end to the madness.
It is madness to increase taxes and spending during an Obama-caused recession. It is madness for an arrogant liberal board of supervisors to increase spending.
BUT THERE IS A DETERMINED OPPOSITION HERE IN STERLING TO KEEP TAXES GOING UP.
Here in Sterling we do honor the late Ronald Reagan for his 100th birthday. And we fly the American flag so that all can see our love of country and respect for those that serve.
Now former Senator George Allen, Attorney General Ken Cuccinelli and Congressman Frank Wolf want you to attend my next fundraiser to Re-elect me as Sterling Supervisor.
Allen, Cuccinelli, Wolf and I want to see you 6-8 PM Friday, October 7, 2011 at Santini's Restaurant (703)450-4444 at 46950 Community Plaza, Sterling Under Clocktower, opp. Burlington Coat. Admission: $50 per family, $25 per person

Urgent Message to you as a Friend of Delgaudio:
Please help me in my fourth re-election bid and hear big name conservatives on Friday, October 7 at Santini's Restaurant. With your help, I promise to keep Sterling on the right path with low taxes, responsible spending, high quality of life, better education, and keeping crime down.
I face opponents who want to increase your taxes, spending and impose socialism on us. To do this they must lie about me and my 12 years of accomplishments. To respond I need your donation of $1000, $500 or $250. If you can send $150, $100,$75, $50 or $25. Ken Cuccinelli, Frank Wolf, George Allen all ask you to help me. Thank you for whatever you can send.
Please use your own envelope to respond or send your donation today to Friends of Eugene Delgaudio Post Office Box 1222 Sterling, Va. 20167. Please do it today. Thank you.
Or just go online using your credit card

Please USE SNAIL (u.s. postal) MAIL
Send money to: FRIENDS OF DELGAUDIO
P.O. BOX 1222 STERLING VA. 20164
And you know what? If you want to see me, I will come by and pick up a check and bring a chick fila lunch or dinner package with me. How about that? (Or a dozen Dunkin Donuts, your call).
Donations to the Friends of Delgaudio can be made immediately online at this link (very much appreciated).
https://secure.donortownsquare.com/SSL/donate.aspx?sgst=0&amt=0&ai=425&qs=X4FNW

Lets recap: Virginia's Top VIP Republicans and future potential Presidential and Vice-Presidential candidates are asking you to support my campaign. I have invited you to Santini's on Oct. 7. And given you by mail and online methods of donating.
Eugene Delgaudio
Your Candidate for Sterling Supervisor
****************************************************************************
Reply Form: Dear Eugene: (please return and check at least one)
MY FULL NAME________________________________________________________
ADDRESS___________________________________________________________________
MY CITY ___________________________Virginia ZIP____________
(I must ask) Occupation*______________Employer*_____________Principle Location /
Employer*__________ Donations O V E R $100 are reported, per law.
____________YES I WILL COME AND ENCLOSE _________REGRETS BUT ENCLOSE:
____$1000 _____$500 ____$250 _____$100 ____$75 ____$50 ____$25 0THER $______
Contributions are not deductible for federal income tax purposes. Congressman Wolf is not soliciting funds outside the source and amount limitations of federal law. Contributions from corporations, foreign nationals and minors are prohibited. The maximum contribution per individual is $2,500; the maximum contribution per PAC is $5,000.
Authorized and paid for by Friends of Eugene Delgaudio Note: Former Senator George Allen came to Sterling July 29 for a previous event. Congressman Frank Wolf has confirmed for this event. AG Ken Cuccinelli has endorsed me but can not come. All proceeds go to Friends of Delgaudio for Sterling Supervisor.
$35,000 DONATED TO LOWER LOUDOUN BOYS FOOTBALL LEAGUE -- LARGEST ONE TIME DONATION IN STERLING HISTORY.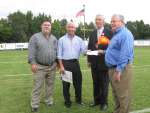 http://joineugene.com/photogallery/photo.php?id=9163

Jim Duszynski Presents Largest Donation In History of Sterling

"On behalf of Greenfield Partners, I present this check to LLBFL."
Jim Duszynski of Greenfield Partners presented $35,000 to Lower Loudoun Boys Football League today, Wednesday, September 21 at 4 p.m.
President Gary Kidwell and Treasurer Nick Macioce receive the check as Supervisor Eugene Delgaudio witnesses.
Thank you to Jim Duszynski of Greenfield Partners. This is the largest single one time gift in the history of Sterling and the LLBFL is one of the top cultural treasures of Sterling and Loudoun.