Latest News
News About School Board Member Warren Geurin
April 30, 2011
Updated May 1, 2011
Warren Geurin our school board member from Sterling these past 12 years passed away Saturday morning, April 30. Thank you for all your prayers.
Sterling has lost a tremendous leader for our community. Warren died at home with his family and had been ill for many months. Sterling has been fortunate to have such a leader who loved Sterling and was devoted to its residents, its families, its children and he was very devoted to his own wife and family too.
(sent out earlier)
Warren has been a friend to me and to Sterling for a very long time. He has served 12 years on the School board, has a tremendous family, been an usher at St. Joseph's RC Church in Herndon and volunteered many years with the Republican Party helping 100s of candidates.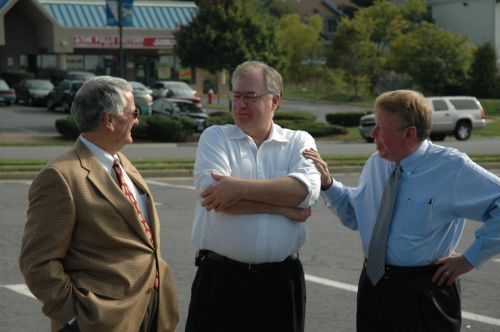 Click here for larger photo
(l to r) Rust, York and Geurin
Sterling School Board member and longtime Republican party leader Warren Geurin joins up with all of Sterling leaders when we had a great challenge with crime.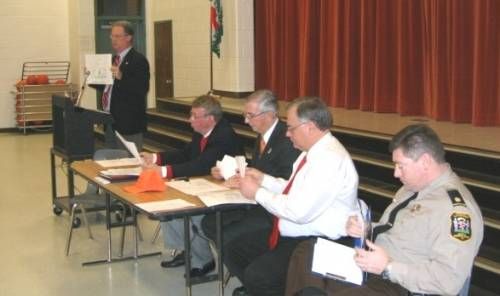 Guerin at the planning meeting for the new Sheriff's Substation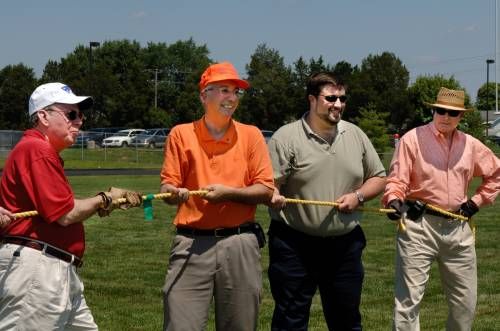 Geurin in a tug of war to raise funds for the Sully Elementary School Science Playground (Discovery Park) which was the largest volunteer operation in Sterling in its history with 1,000 workers over 10 days.
Geurin as Grand Marshall at the 2010 Knights of Columbus Parade (photo courtesy of the Knights of Columbus).


April 30 Note: THE MAY 14 EVENT IS POSTPHONED OUT OF RESPECT TO MR. GEURIN and his family.

SPRING WELCOME TO NEW STERLING DISTICT
MAY 14, 1 TO 3 P.M.
Our next event to raise funds for my re-election campaign is a "Spring Welcome to the New Sterling District" on Saturday, May 14 from 1 to 3 p.m. at Santini's Restaurant on Leesburg Pike opposite the Shoppers Food Warehouse under the Clock tower in Sterling, Virginia. It is my first daytime event and I hope you can come.
I will have new residents from other neighborhoods new to Sterling coming. Frank Wolf and George Allen have been invited too.

Date: Saturday May 14
Time: 1 to 3 p.m.
Place: Santini's
Purpose: To Welcome New Sterling District
Admission free, donations welcome
Tell me if you can come Saturday May 12. I appreciate it as always.