Latest News
BIGGEST ENDORSEMENTS EVER EUGENE DELGAUDIO FOR GOP NATIONAL DELEGATE
June 13, 2020
BIGGEST ENDORSEMENTS EVER
DONALD TRUMP endorsed me in 2016. That is the biggest endorsement ever. It was the original campaign that saved AMERICA and I have worked DAILY for four years to support the Trump policies and his Administration has led on policies we all hold dear to our hearts.
TODAY is HUGE.
Thank you to many of you who have met me and sung with me, support me or heard my appeal for support. These endorsements today are my honor and to honor you too in your decision to vote for me.
Previously I recieved other giant endodrsements: Delegate Dave LaRock, former Delegate Tim Hugo, mega MAGA guy Corey Stewart enorsed me.

Today I get the greatest endorsements from top conservative icons of the last 40 years.
My now deceased parents Gene and Rosalie Delgaudio taught me how to believe and fight as a conservative.
It was Morton Blackwell who trained me and thousands how to win in 1973. (Some of you have just joined up as a voting delegate for the first time, please go to the Leadership Institute website and sign up lke a I did at age 17.) Morton has been the sun in the conservative universe for 47 years.
MORTON BLACKWELL ENDODRSEMENT OF EUGENE DELGAUDIO
I am pleased to endorse Eugene Delgadio for election at the 10th District Convention to be a Delegate to the 2020 Republican National Convention.
He is a solid, fearless conservative Republican. For decades, Eugene has consistently served as the life of the Party in Republican activities.

- Morton C. Blackwell, Virginia Republican National Committeeman.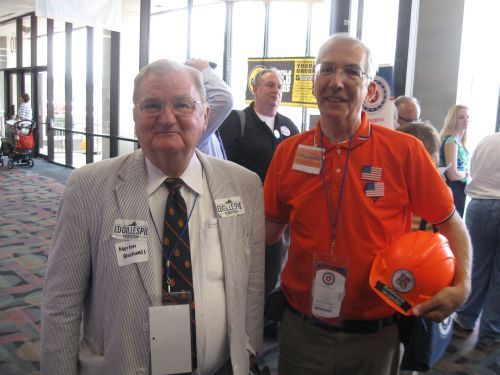 No other conservative lady has fought for our national conservative platform as Virginia's top elected Republican harder since the late Phyllis Schlafly herself.
CYNTHIA DUNBAR ENDORSEMENT OF EUGENE DELGAUDIO

In all my political travels I have rarely encountered a more dilligent worker who is a true advocate for the traditional values of the Republican Party than Eugene Delgadio. He has been an outspoken supporter of our President from the very inception of his campaign. He is the perfect candidate to serve as a national delegate to the presidential convention in Charlotte and I am honored to give him my full endorsement.
-- CYNTHIA DUNBAR, ATTORNEY AND REPUBLICAN NATIONAL COMMITTEEWOMAN, VIRGINIA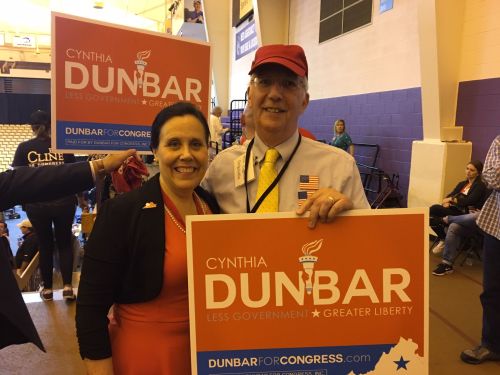 ELIZABETH SCHULTZ ENDORSEMENT OF EUGENE DELGAUDIO
Until last year's narrow defeat, Elizabeth Schultz is BLUE VIRGINIA'S most feared elected conservative as she championed our conservative values and protected our children
"In my years as a elected School Board and when I was a Trump endorsed candidate for national delegate in 2016, I have been impressed with Eugene Delgaudio's unselfish dedication to Donald Trump and his policies and to electing pro-Trump candidates to public office. I endorse him for national delegate at the 2020 National Republican Convention."
-- ELIZABETH SCHULTZ, former School Board Member, Fairfax County School Board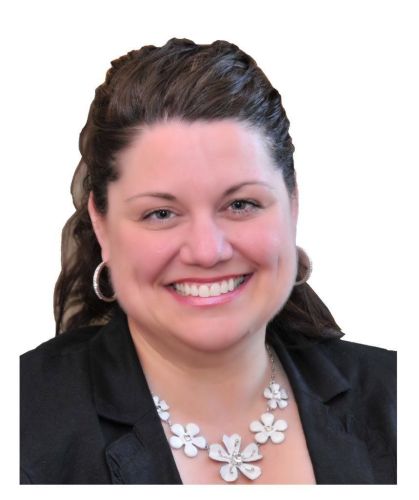 REAGAN ADMINISTRATION CELEBRITY ENDORSEMENT: WILLIAM OLSON ENDORSES EUGENE DELGAUDIO
The late Ronald Reagan heroically saved our nation as president 1980 to 1988 and WILLIAM OLSON, my next endorser, served the Reagan Administration in three posts and also volunteered as the founder of the modern conservative uprising in Virginia 40 years ago in 1980 as Chairman of the Fairfax County Republican Party. Without his volunteering to serve our country and Fairfax county -- all conservative gains of the subsequent years would have NOT been possible.
"For many decades, it has been my great honor to have known and work with many of of the leaders in the conservative movement and conservatives working within the Virginia Republican Party. I can say that the one person who has fearlessly made himself the point of our pro-family spear in attacking the forces of tyranny is Eugene Delgaudio."
WILLIAM OLSON, CONSTITUTIONAL ATTORNEY,
FAIRFAX COUNTY GOP CHAIRMAN 1980-1982, VIRGINIA STATE CENTRAL COMMITTEE 1980-1984; SERVED IN THREE POSITIONS IN REAGAN ADMINISTRATION.
WOW THIS IS A BIG DAY FOR YOU AND ME.
Its been great running for Republican National Delegate as I get to meet or talk to with great patriots like you and some of your families.

There's a lot of singing as you know, on my part and I have sometimes been greeted with singing in return. So thank you for that.