Latest News
DELEGATE DAVID LAROCK AND EUGENE DELGAUDIO CALL TO ARMS TO PROTEST GOVERNOR NORTHAM
May 7, 2020
(THIS IS THE APRIL 21, 2020 CALL TO ARMS ON SOCIAL MEDIA AND IN SIMILAR DIRECT APPEALS POSTED BY OTHERS MAY 5 THAT RESULTED IN HISTORIC TURNOUT AFTER PRESIDENT TRUMP TWEETED "LIBERATE VIRGINIA". WEEKLY PROTESTS ON WEDNESDAY CONTINUE WITH OUR SUPPORT IN RICHMOND )
As you know, I am a candidate for one of your three votes for national delegate from this congressional district.
I know from talking to many of you, that you want the complete abuse of Virginia to end.
So tomorrow (APRIL 22 , 2020) , along with some enthusiastic volunteeers, join me in taking to the streets of Richmond tomorrow to join in the mass grassroots protest against Gov. Northam's extreme Lockdown Order.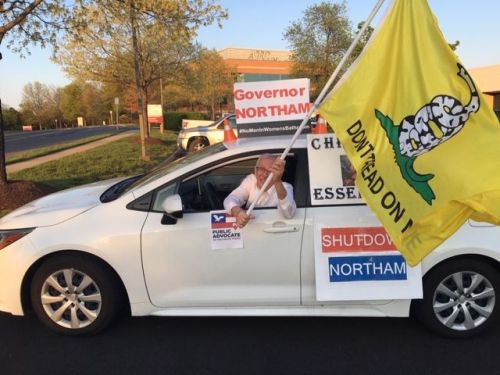 Northam and his cronies have used this medical crisis as an excuse to ramp up their persecution of churches!
Despite having zero authority to do so, Northam has ordered churches closed for "the duration of this crisis."
Many churches have faced police persecution, harassment or even criminal charges for holding Easter services.
Northam is drunk on power and ignoring the evidence that his Extreme Lockdown is completely unnecessary.
This cannot be allowed to stand.
That's why Public we should be taking to the streets around the Capitol tomorrow as part of Operation Gridlock Richmond.
Conservative Loudoun Delegate David Larock had this to say:
As protests of patriotic Americans rise up across the country, demanding government back down and allow people to exercise good judgment and reopen, I sincerely hope and pray people will take to the streets in Virginia, peacefully, to let their voices be heard in protest to this unbearable tyranny and in defense of their inalienable rights to life, liberty and the pursuit of happiness. May we sustain President Trump's call to "Liberate Virginia", while maintaining common-sense precautions.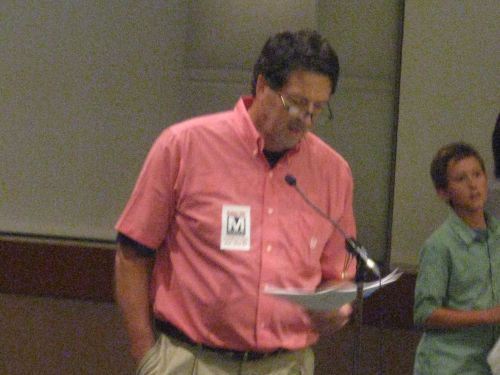 If you are able to join us, please come to the Capitol between 11am and 2pm tomorrow (Wednesday, April 22).
Most protestors will be in their cars traveling in a planned protest route designed to show Northam that we will not be stripped of our First Amendment Rights.
Not the Right to Religious Freedom, nor the Right to Peacefully Assemble and protest.
If you plan to leave your car and protest on the sidewalk, I encourage you to follow all common safety guidelines (maintain social distances, use masks).
In the words of President Trump, it's time to Liberate Virginia!