Latest News
Eugene Delgaudio: Trump's News Conferences Prove America Is Coming Back!
March 19, 2020
Dear Fellow American,
3 Days, 3 News Conferences by Trump
Thursday TODAY'S NEWS CONFERENCE BY PRESIDENT TRUMP


Wednesday's (MARCH 18) President Trump's News Conference
Tuesday, (March 17) President Trump's News Conference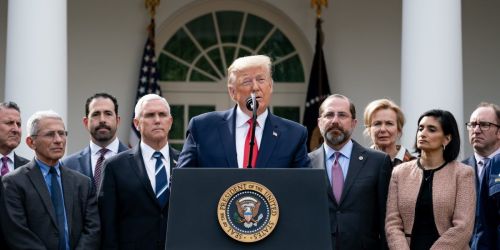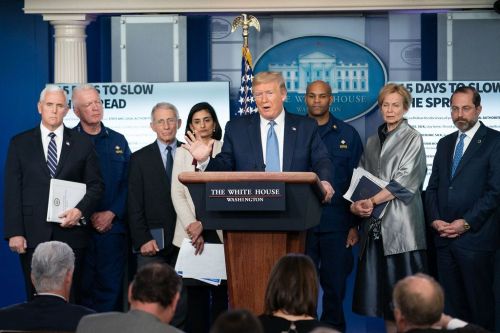 MOST PUBLIC MEETINGS CANCELLED
Churches, sports events, political gatherings and schools are closed for the next few weeks. The Republican state convention set for May 1 has been postponed to late June.
My first concern and the the concern of all Republicans and all Americans are now working together to combat our common enemy, the China Wuhan Virus.
I am using social media, emails (like these), and direct phone calls to keep up with many of you during this time and promise to call each of you.
even now, we are working!
LIMITED ENROLLMENT LEFT FOR MAY 30 CONVENTION
As of now, only City of Manassas and Manassas Park is open for delegates to be registered for the still planned 10th Congressional District Convention on May 30th in Winchester.
Fairfax, Loudoun, Clark, Winchester, Frederick units are closed. Prince William closed last week.
MOST CURRENT REPUBLICAN MEETINGS CANCELLED
Of course, most Republican meetings have been cancelled or postponed:
The LCRC mass meeting for March 21 in Loudoun is cancelled as there is no chairman election since only one candidate filed. The Prince William Chairman announced their dinner is moved to June and Fairfax held their mass meeting in an public park last week.
The only meeting in the 10th Congressional District held in person was Manassas Park last night. Executive committee meetings are being held on phone or other electronic means.

REGARDING OUR COMMON ENEMY, THE CHINESE WUHAN FLU:
From the CDC website:
1. The best way to prevent illness is to avoid being exposed to this virus.
2. The virus is thought to spread mainly from person-to-person.
3. Between people who are in close contact with one another (within about 6 feet) OR
4. Through respiratory droplets produced when an infected person coughs or sneezes.
These droplets can land in the mouths or noses of people who are nearby or possibly be inhaled into the lungs.
more here:
https://www.cdc.gov/coronavirus/2019-ncov/prepare/prevention.html
https://www.whitehouse.gov/ links to
https://www.cdc.gov/coronavirus/2019-ncov/index.html
AFTER BRIEFING ABOVE, HERE'S SOME VIDEO BRIEFINGS
FOR THE HOME QUARANTINED REPUBLICAN:
NANCY PELOSI SOBRIETY CHECK POINT Hosted by Eugene Delgaudio
FULL DAY IN 7 MINUTES of Eugene and Rudy's Singing Reindeer: Stop Impeachment
EUGENE AS BERNIE SANDERS IN PARODY VIDEO