Latest News
UPDATE : FIRST TIME CANDIDATES MEET REPUBLICANS FOR FIRST TIME MONDAY
June 21, 2019
FOR IMMEDIATE RELEASE updated Saturday June 22, 2019
PERMISSION GRANTED IN ADVANCE TO REPRINT, OR USE
ANY OF THIS NEWS RELEASE FOR REPORTING PURPOSES
CONTACT: EUGENE DELGAUDIO eugenedelgaudio@erols.com
Or call 703-845-1808

Victory: SUPREME COURT RULES 7-2 , BLADENSBURG CROSS MONUMENT CAN STAY
We all prayed for this and I filed an amicus brief for this great result: The justices, in ruling 7-2 in favor of the cross' backers, concluded that the nearly 100-year-old memorial's presence on a grassy highway median doesn't violate the First Amendment's establishment clause, which prohibits the government from favoring one religion over others.
(3700 views) Delgaudio Video at the Cross

American Legion Poker Run-- get prizes all day long June 22
Come and join us at Jimmy's Old Town Tavern 697 Spring St.. Herndon, Va 20170
Saturday, June 22nd 2019 Registration Begins at 9:00 am
First bike out at 10:00am. $20.00 per rider; $10.00 per passenger; $5 for each additional hand
The ride is approximately 100 miles throughout Loudoun County, VA. Riders must arrive at all stops and be present to win.
Prizes and Raffles will be conducted at Jimmy'S after the ride. For additional information please contact us at LoudounALR@gmail.com
wally bunya GOP event this saturday june 24
SATURDAY JUNE 22 AT 7:30p - informal social event for Sterling Republicans
"Pub Politics Sterling Style" at O'Faolain's Irish Pub & Restaurant, 20921 Davenport Dr, Sterling, VA - we meet in the back portion of the dining area.
Invited: candidates and friends to meetings. Short intros, no lengthy speeches (one min max). Our focus is on socializing with fellow patriots, food, and drink.
If you have local issues let us know; this meeting will feature five new first time candidates. RSVP to wbunyea@gmail.com, so Wally can give OFies a rough headcount by 5pm.
MEMBERS OF THE NEWS MEDIA ARE WELCOME HERE:
republican committee meeting will consider five first time candidates for public office
Eugene Delgaudio, age 64, Loudoun county Republican from Sterling, Virginia explains:
"On primary day in Virginia, these mostly School Board and lower office candidates filed as independents along with other candidates who now will seek endorsement Monday night, 7:30 pm, June 24 at the Loudoun County Republican committee meeting in the Board of Supervisors Board room in the Loudoun County Goverment center in Leesburg, Virginia, " said Delgaudio, a former member of the Loudoun Board of supervisors (2000-2015).
Monday, June 24, 2019, at 7:30 p.m. Board Room
Loudoun County Government Center Harrison Street, SE, Leesburg, VA 20175
7:00 - 7:30 p.m. Fellowship and Check-in at Attendance Table near Dulles Room entrance
MEET AND ENDORSE OR REPORT ON THESE FOLLOWING CANDIDATES MONDAY JUNE 24 BY FORMAL VOTE:

STERLING DISTRICT: DAMIEN KATSIRUBAS FOR SUPERVISOR
Damien Katsirubas was born and raised in Northern Virginia. He graduated from McLean High School in 2007 and went on to earn both his bachelors degree and Masters degree in Economics from George Mason University.Damien is strongly opposed to density packing.
Damien says " Real estate taxes have risen rapidly and constantly for many years.
This past year the Republican-dominated Board of Supervisors has held those taxes in check and even provided a slight reduction. But, as revenues have sharply increased, so has spending. Now it is time to lower spending and reduce our property taxes! As an economist, I know the common sense value of balancing our budget and not mortgaging our future."
EARLY EXPERT ON THEN CANDIDATE DONALD TRUMP IN 2015
See the international news broadcast of Damien Katsirubas, economist in support of then candidate Trump in 2015 and his announced "secure the border" policy.
https://www.youtube.com/watch?v=PPKWp0kXTR0
STERLING DISTRICT: Mike Neely for School Board
My name is Mike Neely I am running for Sterling School board. My wife and I, our newborn daughter and two adopted little ones call sterling home.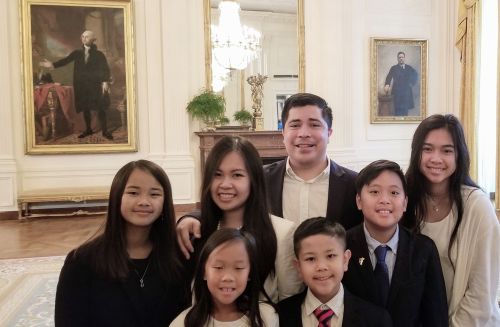 With nearly 70% of our local tax dollars going to fund our schools. Like small businesses, we need to find cost savings and efficiency gains in our budget. As a board, we are accountable to you our stakeholders. we must continue to make strides in fiscal and policy transparency. Like Schoolboard candidate Julie Sisson "I don't want to spend more, I want to spend better."
Algonkian District: Melanie Turner for School Board
Melanie Turner filed the most petitions in the shortest time in the 200 year history. In just 3 days, on Monday June 10, Melanie filed 380 signed petitions, the record for public support for ballot status.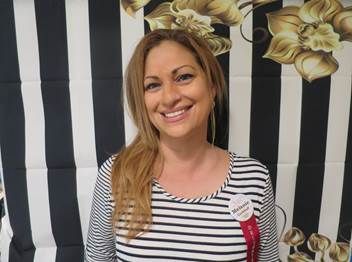 Melanie Turner is a conservative Republican who voted for Trump in 2016 and is a member of Conservative Ladies of Loudoun and Beyond. Her husband is a Republican.
She is on the Board of Directors of the Elks Lodge. My husband has known her for over a year and can vouch for her conservative politics. She signed a pro-family gender identity petition to the school board in February. She is a parishioner of Our Lady of Hope Catholic Church. She works in business development for a local geotechnical engineering firm. She is a married mother of 4, with two children still enrolled in LCPS. She completed the Virginia Constitutional Conservatives candidate survey without hesitation. She met with conservative leaders such as Eugene Delgaudio, Wally Bunyea, and Jon Erickson, and they have been supportive of her candidacy.
GEORGE MELIK-AGAMIRIAN FOR SOIL AND WATER CONSERVATION BOARD
ADVANCE EXCERPT OF SPEECH: "I'm George Melik-Agamirian, and I'm running for the Loudoun County Soil and Water Conservation Board.......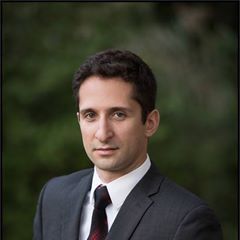 "The left has declared a jihad on our right, our life and our county. They want to frog march us in chains into the prison of socialism. They are assaulting us at every level. From Bernie to Alexandria Ocasio-Cortez to Phyllis Randall on our Board to Flannery at the lowest level of government.
I lived through into the Evil Empire. I saw the slide into darkness in Venezuela, where millions of people are dumpster diving for scraps of food. I saw the jackbooted Chicoms stomping out freedom in Hong Kong just this past week......Vote yes to endorse the slate! Marina. Jimmy. George. The three musketeers!
LOUDOUN COUNTY WIDE: JIMMY SINGH FOR SOIL AND WATER CONSERVATION BOARD
ADVANCE OF SPEECH: JIMMY SINGH SAYS "THE REPUBLICAN DOOR IS OPEN. When I was very young I was told by a member of this Republican Committee that you would welcome me. I was told you the Loudoun county republican committee would have an open door to me.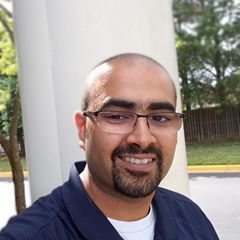 Last month I decided to walk through that door and I was welcomed as promised and to all who walk through that REPUBLICAN door. You have welcomed me.
Eugene, Dick Black, John Whitbeck, George Melik my running mate and friend, Kathy, Wally, Susan, Jon, Sharon, James, and most of you have welcomed me.
THANK YOU,I will serve with a purpose, with integrity,ethics and bravery. I will not cower to liberal hysteria about the environment. " SAID Jimmy Singh.
Eugene Delgaudio, age 64, Loudoun county Republican from Sterling, Virginia responds today Saturday to numerous inquries from the public and media.
PLEASE NOTE: DELGAUDIO NOT ON THE BALLOT
UPDATED STATEMENT OF EUGENE DELGAUDIO, Republican of Sterling District
Saturday, June 22, 2019
(quote) "Thank you for the inquiries and questions and here's your UPDATE.
No, I am not running for public office and have been promoting other candidates
or announcing new conservative REPUBLICAN candidates previously in
the northern Virginia region.
I plan on supporting these five candidates and it is my custom to support MANY candidates financially and volunteer time and I am always encouraging good conservatives
to run. This new group of candidates announced joins other new first time
candidates on the November ballot.
These OTHER candidates ALSO may appear briefly at the Monday Republican Committee meeting in
Leesburg, Virginia in the Loudoun county board of supervisors room: John Whitbeck, Bob Wertz,
Roger Zurn, Mike Chapman, Gary Clemens, Nicole Wittmann, David LaRock,
Randy Minchew and Senator Richard Black who is a giant celebrity ending his Senate career.
In lay blunt terms: Monday's meeting is focused on all the non-primary ballot or non-convention candidates.
There are lots of candidates in Virginia on the ballot at the local level. There is low turn out, so please take a look, report and tell others about these NEW candidates.
WHAT IS SPECIAL ABOUT THESE FIVE CANDIDATES IN THIS EMAIL?
These candidates all filed petitions June 5 to June 10. FEW citizens know about them. Only Loudoun Now has reported on them. Please report when you can. Or post. Thanks.
Other candidates will be heard from Monday for an up or down vote also: Marina R. Schumacher Julia L. "Julie" Sisson, Ramachandran Venkatachalam, John P. Beatty AND Joseph J. Newcomer." (that is his name). unquote
END OF DELGAUDIO UPDATE STATEMENT
One Major Loudoun News Organization has posted all the candidates (Independent,
Republican and Democratic party) here: (thank you Loudoun Now)
https://loudounnow.com/2019/06/11/on-the-ballot-candidates-for-loudouns-nov-5-election/
MORE BIG NEWS
GOD BLESS SUSAN FOX, OUR REPUBLICAN STATE SENATOR CANDIDIATE
Councilwoman Fox wrote "At last week's Town Council meeting, a proclamation on LGBTQ Pride Month was presented at our regular business meeting. Because of the exclusive nature of such a proclamation, I offered a substitute motion to instead adopt a proclamation recognizing June 2019 as "Love your Neighbor Month" in Leesburg."
Keep standing tall Councilwoman Fox.
Legendary Speaker Chris Anders Training July 13
Virginia needs trained and effective grassroots activists now more than ever. From attacks on the 2nd Amendment, to taxpayer funded abortion and constantly increasing taxes, if you have had enough and are ready to join in the fight we need to see you on Saturday July 13th here in Sterling, Virginia.
Register to train one day here now IN STERLING!
https://facl-training.org/schools/events/events/details/918?fbclid=IwAR33ve41VI--xId3zJd7vU9pzt5rD6jFhv7sEVdH7bn_lJZSD0i7e3FQqR0
DELEGATE DAVID LA ROCK REVEALS VIDEO EVIDENCE OF OPPONENT GUNGRAB
Conservative Delegate Dave La Rock says "Before I talk about the July 9 Special Session, here is a video of my opponent revealing she is hardcore anti-Second-Amendment. When Mavis Taintor is asked if she would go along with robbing people of their rights, she has a one word answer, "YES!"​ (ROLL THE TAPE)
https://www.youtube.com/watch?v=bEP1InQFjkQ