Latest News
SHAK HILL RALLY WEDNESDAY JUNE 6 BUNGALOW LAKEHOUSE, STERLING
May 31, 2018
SHAK HILL STERLING RALLY
WEDNESDAY JUNE 6 AT 6:30 PM
LAKEHOUSE BUNGALOW
46116 LAKE CENTER PLAZA
STERLING, VIRGINIA
RSVP steve@shakhill.com

BARBARA COMSTOCK'S MOTTO: SOCIALISM FIRST!

I am disgusted by the attack ads against Shak Hill.
This patriot has been cleared for national security operations in service to his country as a FIGHTER PILOT to fly top of the line aircraft. Shak Hill has been cleared to be a foster parent for 46 children and Shak Hill is a respected author and guest at Churches for years.
None of the slime about Shak Hill spread by Swamp Queen Barbara Comstock in her ads is true-- but it does reveal her "talent" for hiding the selling of you and me out.
That's what this campaign is about and that's why Barbarba Comstock's only recourse is to
fabricate terrible libel against Shak Hill.
The liberal Republicans and the allies in the news media do it against President Trump and his entire family every day and night.
They personally attack and libel, slander and ridicule honest conservatives to hide
their liberalism.
The liberal Republicans did it to me-- even after I helped 8 other Supervisors win without a primary challenge in 2011. That's right, the quest for absolute power brings absolute corruption.
Nothing in any allegation was true in any fashion, but that did not stop the liberals from making up fantasy after fantasy. And liberal Republicans joined with Democrats to lie just like Barbara Comstock lies about Donald Trump and Shak Hill now.
And there are consequences: REPUBLICANS have voted for socialism in Virginia.
But it is not the first time, it was Barbara Comstock that voted for SOCIALISM FIRST.

PLEASE COME WEDNESDAY JUNE 6
SHAK HILL STERLING RALLY
WEDNESDAY JUNE 6 AT 6:30 PM
LAKEHOUSE BUNGALOW
46116 LAKE CENTER PLAZA
STERLING, VIRGINIA
RSVP steve@shakhill.com
Here's the details from Shak Hill in response to Virginia Republican Senators
voting for socialism yesterday:
MESSAGE FROM SHAK HILL

I cannot tell you how disappointed I am that the Virginia State Senate passed the Obamacare Medicaid expansion yesterday.
I also am not going to mince words over it.
The fact is, my opponent, Barbara Comstock made this happen.
For just a few months ago, Comstock voted against repealing Obamacare, opening the door for her buddies in the State legislature to not only expand Obamacare in our State, but also to raise your taxes over $600 Million dollars to do so.
In fact, one of the four turncoat Republicans in the State Senate to vote for the expansion has endorsed Comstock. Together, they have worked to bankrupt out Commonwealth and our great nation.
Have you had enough yet?
If so, please join our effort to take back the 10th Congressional District and stop career politicians such as Comstock from helping Democrats further their far left agenda.......
........I will vote to repeal, once and for all, the failed social medicine program known as Obamacare.
I will stand by our Republican Platform to reduce health care costs through free markets.
And I will never bow to special interest groups to sell my vote to the highest bidder.
But I can only do so with your help." (END OF STATEMENT FROM SHAK HILL)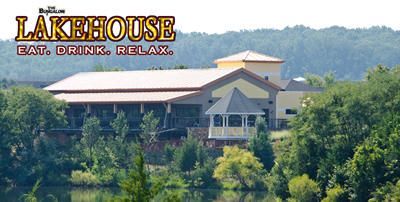 PLEASE COME WEDNESDAY JUNE 6
SHAK HILL STERLING RALLY
WEDNESDAY JUNE 6 AT 6:30 PM
LAKEHOUSE BUNGALOW
46116 LAKE CENTER PLAZA
STERLING, VIRGINIA
RSVP steve@shakhill.com