Latest News
COREY STEWART RALLY SATURDAY NOON
May 31, 2017
RALLY SATURDAY NOON
Please save the date and attend the upcoming rally in Sterling for Corey Stewart as he barnstorms to save Virginia from liberal crooks, thieves and illegal aliens.
Corey Stewart-Take Back Virginia Tour
Saturday June 3, 12 noon to 2 p.m.
The Lakehouse Bungalow
46116 Lake Center Plaza, Sterling
Please let me know you are coming and rsvp on facebook if you are on facebook:
http://www.coreystewart.com/virginia_tour_kick_off_loudoun_county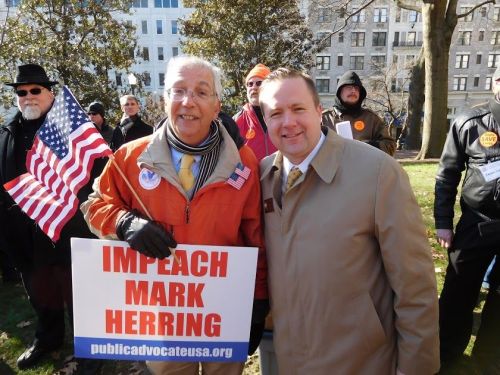 PAT MULLINS PASSES ON
Former Virginia state chairman of the Republican Party Pat Mullins passed away
this past Sunday. Pat was kind and nuturing to me and many Republicans his whole life.
He was a former candidate for the Fairfax Board of Supervisors. I sponsored him in 1988 as a
Pat Robertson for president national alternate delegate. He would become a Republican county chairman of Fairfax County and then state chairman of the Republican Party.
Overnight he became a fantastic force for conservative candidates in Virginia and the entire nation. There will be and are many tributes to him.
As with some devoted public heros, he was available to anyone who called him on short notice
until his passing. Details on honoring him are forthcoming. If you can, please post on facebook at
this page devoted to him.
https://www.facebook.com/patmullinschairmanemeritus
Photo: Pat Mullins and Eugene Delgaudio