Latest News
MEMORIAL DAY CEREMONY, Monday May 29, 11 AM
May 27, 2017
Come out and joins us at the 2017 MEMORIAL DAY CEREMONY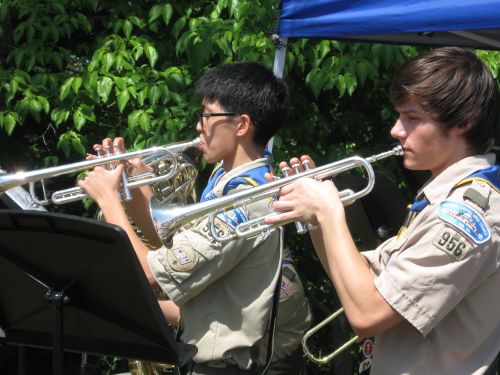 Sponsored by the Breckenridge - Peters - Wood American Legion Post 150 Sterling, VA
Monday, 11:00 a.m., May 29, 2017 at Sterling Veterans Memorial on the corner of West Holly and Sterling Blvd.
Loudoun county sheriff's department always blocks off the road for the duration of the ceremony.
It takes many people and organizations to successfully conduct a local Memorial Day event presentation.
From the local American Legion and VFW Posts to churches, boy scout troops and school buglers, all work together to make this event a special day for National Guard and other servicemen participating along with veterans from various wars.
Remember, some families may be grieving over recent losses of loved ones who've served in the military and some may be gripped with worry and fear that their loved ones won't make it home. Be gracious, compassionate, loving, full of honor and respect for the sacrifices made by our soldiers and their families.
Thank you Mark Gunderman for the above and for posting articles about Sterling and Godly values for many years in the media and online.
See Ashburn Patch.
http://patch.com/virginia/ashburn/memorial-day-sterling-park-va-look-back-0