Latest News
Trump Campaign In Sterling Sat & Tues. Asian Americans 4 Trump, Cruz endorses
September 23, 2016
Tonight I go to Asians for Trump. I went to Women for Trump recently.
Heres just released video on America's number one RNC Hispanic for Trump:
https://www.youtube.com/watch?v=M11KvKHgJrg&feature=youtu.be&mid=79152&rid=18483020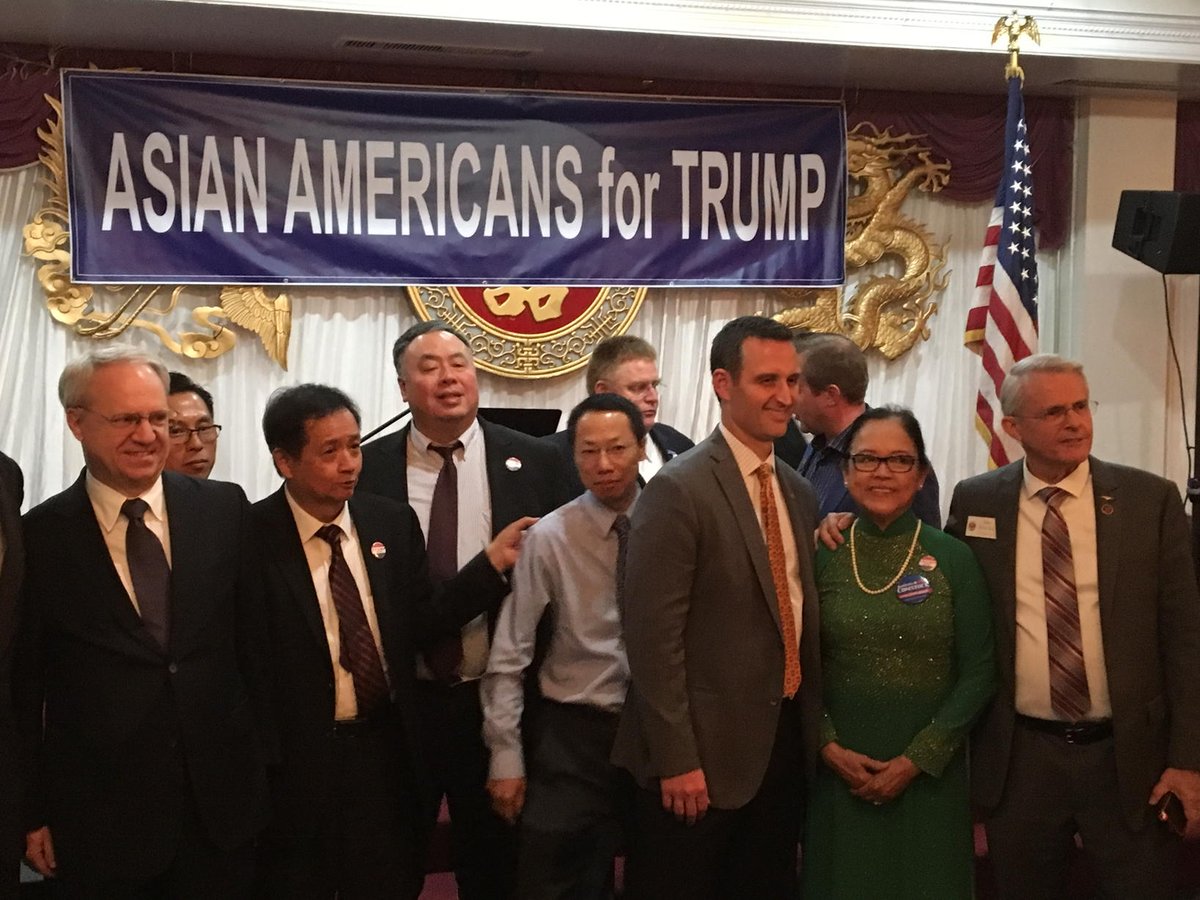 WANT TO STOP SICK HILLARY?
If you are desirable and motiviated to stop Hillary Clinton
and do more than talk about it or dream about it, please
consider these actions right now.

1
In Sterling, Virginia, William writes me: (TUESDAY)
I'm excited to announce the grand opening of the Loudoun County Republican victory office in Countryside next Tuesday (September 27th)! Please invite your friends and family and join us for light refreshments and the ribbon cutting ceremony, which will begin around 5:30pm at 44 Pigeon Hill Drive, Suite 100-B, Sterling, VA. We we will also have a limited number of Donald Trump yard signs on-site, so come out to get yours!
2
In Sterling, Virginia:, Patricia writes me: (SATURDAY)
Meet at 9:30 at my home in Sterling, continental breakfast and lunch provided. We'll door knock from 10:00 to 3:00 with a break for lunch. Training provided for first timers. 305 Tramore Court Sterling, VA 20164 571-243-5800
In Sterling, Andrew writes me:
3
This is the official Facebook Page for Trump in Virginia
It lists everything scheduled by ad hoc groups, etc.
https://www.facebook.com/vafortrump/
4
OFFICIAL TRUMP VOLUNTEERS HERE
Donald Trump McLean Headquarters, officially in operation
8138 Old Dominion Drive McLean, Va. 22102
Hours of operation are
6 to 9 Tues, Wed or Thursday
USING TRUMP TALK AT HOME OR AT HQ
procedure to reserve CONTACT: tallantinc@gmail.com

5.
SIGN UP for Trump national day Sept. 24
https://www.eventbrite.com/e/team-trump-virginia-national-day-of-action-924-tickets-27830793653
or
fill this out completely NOW
https://www.donaldjtrump.com/volunteer
6
As mentioned earlier, sign up for Trump Talk
and work from any location (home, after work, library)
https://donaldtrump.nationbuilder.com/forms/user_sessions/new

7
In Sterling Andrew and Dennis, writes me (Saturday)

Thank you for committing to join us on Saturday! With the polls tightening every day, the importance of the time and work you have committed to cannot be overstated.
If you haven't already done so, please register at one of the location-specific Eventbrite links below:
Loudoun
https://www.eventbrite.com/e/loudoun-county-national-day-of-action-tickets-27843633056

THIS IS A PARTIAL LIST.
IF YOU need me to promote a Sterling area (within 10 miles of Sterling) event for Trump, please write me delgaudiocares@gmail.com. Or for any questions. Thank you.
God Bless Phyllis Schlafly, RIP