Latest News
DELGAUDIO RELEASES CRIMINAL REPORT ON HILLARY CLINTON
April 15, 2016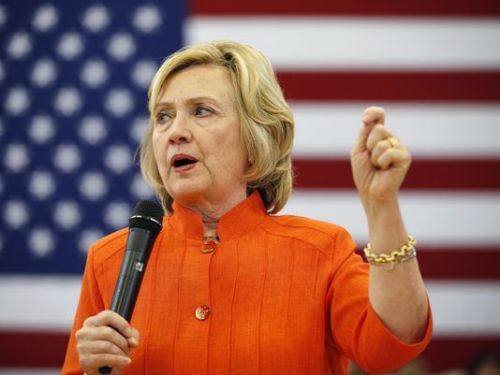 Dear Republican,
This is a link to a google map showing you where Stonebridge HS is for Saturday.
I am writing to tell you about a major development regarding Hillary Clinton.
I release today, for the first time on the web, a 35 page forensic study on the mysterious death of Vince Foster that was published when he served as president of another non-profit group.
In light of the President announcing his active obstruction and wrongful assistance
in the coverup of the entire current criminal investigation into Hillary Clinton,
Congress must consider impeachment proceedings or other legal investigation as an option. The evidence collected by the FBI must be preserved for a potential hearing by Congress as soon as possible.
If Mrs. Clinton is elected President, this makes that evidence critical to any proceeding.
Today Public Advocate posts an "old" 1997 report, to Congress, showing Hillary Clinton's complicity
in another possible, much more serious, crime. Public Advocate believes any previous
cover up would be part of any Congressional investigation and we ask that Congress
use this Report for their future proceedings as they used it in their 1998 impeachment
proceedings.
This is the first time this Report is posted to the web.
I will prepare a new Report To Congress in the next few weeks and it will take some top researchers a little time to piece together the "forensic" criminal pattern from the outside.
This study and the future study on Hillary Clinton will be distributed to the public, the news media and, yes, through social media.
As an example, I will use twitter, facebook and google ads. This week I personally had 2,000 shares and over one million views using these techniques and just $35 in costs.
This forensic study was titled "Report To Congress 1997" and included detailed ground word
at the site of the "death" and lengthy evidence of criminal collusion on the part
of the White House staff collected in one document.
Permission to quote in any portion without restriction the above statement for public interest
purposes in general.
President Barrack Obama has publicly signaled the Federal Burea of Investigation to
lighten up and not prosecute Hillary Clinton in recent press reports. Allegations of
her collecting, maintaining and destroying thousands of classified documents from
her time as Secretary of State have filled news sites and prime time news shows
for months.

In light of the lack of access to the information in another case, the death of
White House aide and friend of Hillary Clinton Vince Foster, I have through Public Advocate
obtained this Report to Congress produced by a conservative non-profit, Council of
Volunteer Americans, and released it today --a 35 page forensic study into
the circumstances around the death which occured July 20, 1993.