Latest News
Delgaudio Sends Private Letter To Virginia's Republican Leaders
April 2, 2016
HON. EUGENE DELGAUDIO
YOUR NATIONAL CONVENTION DELEGATE
Twitter @eugenedelgaudio Website: www.joineugene.com
Call My Home Phone Anytime: 703 421-4599

My Fellow American,
THANK YOU and congratulations on filing and being elected a local delegate with your family or your neighbors. This is your Delgaudio National Convention Delegate briefing.
And THANK YOU also to those of you who worked with me over the years as I fight for our conservative candidates at the national, state and local level.
My name is Eugene Delgaudio and I ask you to allow me to represent you a 4th time as your
Republican Delegate.
I want to know if experienced conservative leadership is your top concern?
If you agree if experienced conservative leadership is the number one concern, then please vote me as one of your Six candidates on your ballot.
I am asking for one of your 6 votes Saturday April 16 at Stonebridge HS in Ashburn.
I have been married to my wife Sheila for 34 years, who worked for Ronald Reagan in the White House, and we have six children together, four girls and two boys. God has blessed me many times.
I would never have been as successful as I have been without Sheila and the family's support.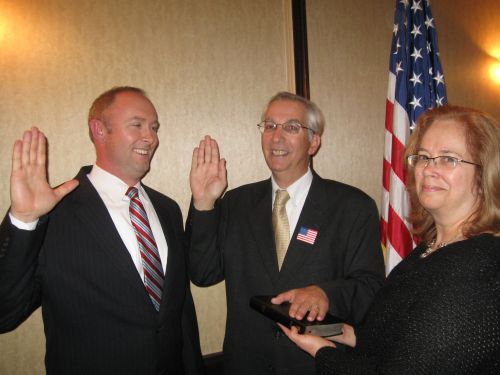 I served for 16 years on the Loudoun County Board of Supervisors representing the Sterling District which is a 65% Obama voting district with 60% minority majority population. It was a wonderful 16 years. I won 4 of five bids for public office from this diverse district, earning thousands of minority voters's support.
I refuse to pander and won this Democratic district by proudly standing for our traditional values and forthrightly challenging liberal and big spending and tax policies. This appeal brings in new voters too.
Liberals hated me, attacked me and protested against me. I kept the liberals tied up in knots and pinned them down on "their turf" so many other Republicans could be elected for 16 years .
I have been active in Republican affairs and have always been an outspoken conservative . In the early 1990s, I served as a volunteer District GOP chairman from 1990 to 1996 under county and former state chairman Pat Mullins. I was awarded "best organization" several times.
Since 1981 when I first became active here in Virginia, I have always supported conservative candidates in the most enthusiastic manner. As a Republican leader and elected official, I have always supported the Republican nominee.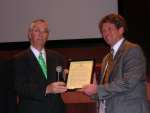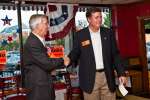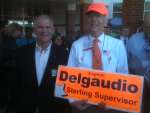 In my pre-Virginia days I led the Youth for Reagan in 7 states and helped elect two U.S. Senators (James Buckley in 1970 and Alfonse D'Amato in 1980.
I have devoted thousands of hours to Senate and Governor candidates in Virginia as well as local candidates who needed endorsing, phoning, or some solid support from volunteers.
I have organized protests against Liberal Dem. Governor Terry McAuliffe at his inauguration, last month called for the impeachment of Dem. Attorney General Mark Herring and have taken on Bill and Hillary Clinton, filing legal complaints, or by building websites to spread the truth.
In all, I have organized over 100 news conferences, demonstrations against liberals and I have organized battles for conservatives to the U.S. Supreme Court along with 16 amicus briefs to the U.S. Supreme Court on appeals.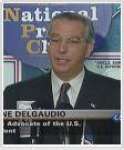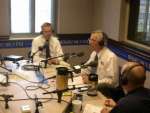 My recent Friend of the (U.S. Supreme) Court legal brief defends the Little Sisters of the Poor who President Barrack Obama's Administration is trying to force to pay for abortions. This is terrible.
I confronted President Obama by successfully defending Virginia's education independence over Obama's "speaking" to our children in school . I cited federal rules prohibiting him. Obama has never been back!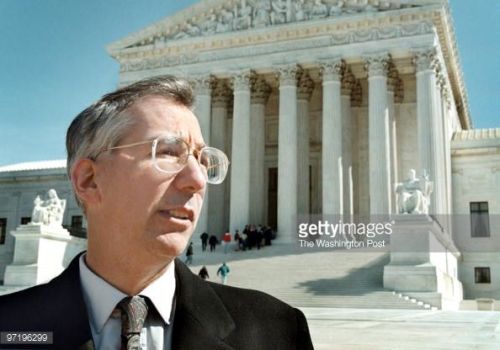 As your Republican National Delegate to three previous Republican national conventions, I have supported Republican nominees, opposed higher taxes, limited government, opposed terrorism, supported the right to keep & bear arms, the right to life, worked for Court nominees who are strict Constitutionalists and repeatedly organized to re-elect Rep. Cong. Frank Wolf.
As a four times elected Republican County Supervisor, I defended property rights, gun rights, low taxes, was critical of illegal aliens, and proposed specific spending reductions every year, resulting in lower tax rates!
Finally, I have been to over 30 Republican national, state, district and county conventions with some being very contentious and challenging. I know how to rise above the confusion and get the job done.
You can vote for Six candidates on your ballot and I ask for one of your 6 votes Saturday April 16 at Stonebridge HS in Ashburn. Thank you.God Bless you and your family.
This bears repeating:
Congratulations on being elected a delegate. I ask for you to cast 1 of your 6 votes (you get 6 votes) for me.
This is a one paragraph summary of the above:
I have successfully confronted liberals and their policies for 35 years here in Virginia and promise to continue to fight for you and our country's survival as your Republican National Delegate. Please tell me if you can support me at Stonebridge HS on April 16. Please tell me if experienced conservative leadership is your top concern? Tell me by return mail, email or by calling me at home 703-421-4599.
Going to the state convention April 30? Would you like to ride on my chartered bus? Let me know.
Background or Experince Overview
Regarding
Eugene Delgaudio
As Your Republican National Delegate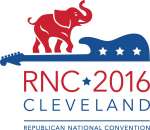 Delgaudio Will Defend these Platform Issues:
End Illegal Alien Immigration and build the wall. Appoint Conservatives to the U.S. Supreme Court.
Spending, Taxes, Regulations, Debt are out of control. Will Defend Right to life, traditional one man one woman marriage, Gun rights, Right to work, and more.
Delgaudio Qualifications:
2000 to 2015---16 years on the Loudoun County Board of Supervisors representing the Sterling District which is a 65 per cent Obama voting district with 60 per cent minority majority population. Never voted for a tax increase, annually proposed specific and significant reductions in spending to give taxpayers relief, proposed crackdown on illegal aliens, enforcement of immigration laws, targeted flop houses in Sterling and region.
1988, 1992, 1996 - 3 terms as your National Republican Convention Delegate (prior to public office), nominating Ronald Reagan for VP, drafting VP Dan Quayle, electing George Bush I and later George W. Bush.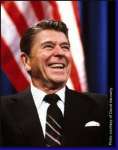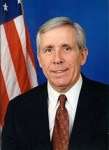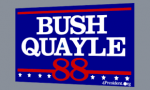 1981 to 2015-- In Virginia, 35 years of volunteering for over 100 candidates for local, state and national office in Virginia as Executive member of Fairfax GOP, or campaign volunteer and as a three time national GOP national convention delegate (1988, 1992 and 1996) .
1981 to 2016--In Virginia, 35 years organizing 100s of rallies, news conferences, events against liberals and organized battles for conservatives to be on the Supreme Court along with helping to prepare 16 amicus briefs to the U.S. Supreme Court on appeals.
1965 to 1981--In New York organized efforts to promote conservative principles and helped elect two U.S. Republican Senators (James Buckley and Alfonse D'amato ) as well as headed Youth For Ronald Reagan for President in 7 states. Served as top aide to Republican Majority Leader of NY Senate Warren Anderson
(This is for those who want to know "legalize" or want to know exactly how to contact me)
Authorized and paid for by Eugene Delgaudio and Friends of Delgaudio
Home phone 703-421-4599, call me anytime. Email: eugenedelgaudio@erols.com Twitter: @eugenedelgaudio facebook/eugenedelgaudio website:joineugene Youtube channel: "publicfreedom" and "eugenedelgaudio" Hate online stuff?
United States Postal Mailing Address: P.O. Box 1222 Sterling, Va. 20164