Latest News
Sterling In Full Bloom, Crime Meeting, Free Breakfast, Republicans Meeting
March 26, 2016
Sterling In Full Bloom
Happy Easter!
DELGAUDIO ADDS ANOTHER 100 TO 300 SUPPORTERS
Thank you to the 100 additional supporters who joined my campaign for National Delegate from the cities of Manassas, Winchester and Manassas Park and other areas around the 10th Congressional district.
I visited with many new filed "delegates" in areas around the region and made deadlines in recent days.
Many of you are filed for the Saturday, April 16: 10th District Convention. 8am-12 noon. Location: Stone Bridge High School, 43100 Hay Road, Ashburn, VA 20147.
I very much need your support on that important day and will be sending you details soon.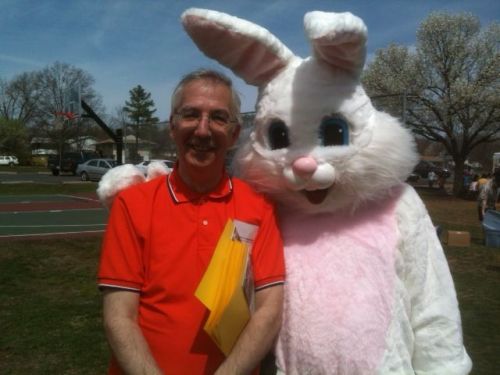 Crime Meeting
The Loudoun County Sheriff's Office will hold public safety meetings at each of the agency's four service area stations and Sterling residents are encouraged to attend.
The Sterling Sheriff's Station meeting is on Wednesday, April 20, 2016 at 7 p.m. at the Eastern Loudoun Sterling Sheriff's Station located at 46620 E. Frederick Drive in Sterling.
Items to be discussed are recent crime and crime trends in your area, traffic safety concerns and other public safety related issues. The meetings will be led by a Loudoun County Sheriff's Office Captain who represents your service area, and Sheriff Mike Chapman or a member of his leadership team will also be in attendance.
Free Breakfast

Free Breakfast Tuesdays in March.
Last Tuesday of the month is this Tuesday March 29, 2016.
7:00 AM to 10:30 AM
Chick-fil-A
Fast Food 46920 Community Plz (703) 444-1901
Fire Marshal Issues Ban on Open Burning through Noon Monday, March 28


The current weather forecast indicating heightened fire danger, coupled with increased fire activity, has prompted the Loudoun County Fire Marshal's Office to suspend all open burning through Monday, March 28, 2016, in all areas of Loudoun County.
The National Weather Service has issued a "Red Flag Warning" for much of the region, including Loudoun County, due to an enhanced threat of wildfires. A Red Flag Warning is issued for weather events which may result in extreme fire situations due to dry conditions, low humidity levels and wind conditions.
"During these times, extreme caution is urged by all residents because a simple spark can cause a major fire incident," said Deputy Fire Chief Linda Hale.
For more information about the ban on open burning, contact the Loudoun County Fire Marshal's Office at 703-737-8600. More information about open burning regulations in Loudoun County also is online at www.loudoun.gov/openburning.
Fraud Alert Fraud Alert Fraud Alert
The Sheriff Reports:
Fraud: On March 15-23, A Sterling resident on Sterling Bridge Place received a call from a person claiming to be with a mortgage company. The caller said the resident's home would go into foreclosure if they did not make a payment. The homeowner wired monies before realizing the call was a scam.

STERLING BOULEVARD WATER PIPE CONSTRUCTION
This is a 21 inch main line Part II of a replacement of the main Sterling Boulevard water line costing
$7.5 million. The first part of the project was done years ago north of Holly Avenue. This section stretches
from Holly Avenue south to the Route 28 and Sterling Blvd. interchange and will take a year to complete.
Republicans Meeting
LOUDOUN COUNTY REPUBLICAN COMMITTEE

The new members of the Sterling District committee will meet Monday, March 28, 2016, at 7:30 p.m.
Nash Auditorium, Founders Hall Patrick Henry College 1 Patrick Henry Cir. Purcellville, VA 20175
7:00 - 7:30 p.m. Fellowship and Check-in at Attendance Table in Foyer.
Several candidates will speak including Trump pledged delegates to the National Convention.