Latest News
Reception Announced for Trump Supporters Wednesday, Feb. 17 6:30 PM
February 11, 2016
You are cordially invited to meet other Trump supporters and candidates for delegates to the 10th District Convention for Trump.
Reception for Trump Supporters
Featuring
Meet your Trump Delegates for 10th District:
Hon. Eugene Delgaudio,
Howie Lind, former 10th Dist. chairman and
former candidate for U.S. Senate
And others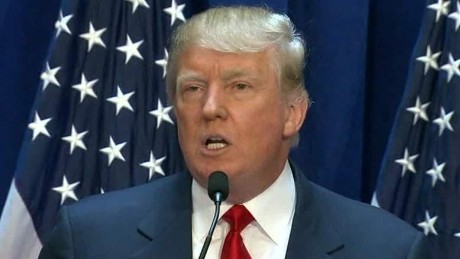 Wednesday, Feb. 17 6:30 p.m. to 8:30 p.m.
19415 Deerfield Avenue
Suite 212
Lansdowne, Va.
DIRECTIONS: take Route 7 west to Lansdowne Boulevard and go north to Woodbridge Parkway. Turn Right on Woodbridge and then Right on Deefrield and take your 2nd right into the parking lot of 19415. We are on the 2nd floor.
Learn more about the National Convention delegate process, attend an organizational meeting on Wednesday, Feb. 17, from 6:30 to 8:30 pm, at Mark Serrano's office, ProActive Communications, 19415 Deerfield Avenue, Suite 212, Lansdowne, VA 20176.
You will have a chance to meet other Trump supporters as well as Trump Field Managers.
They will explain the strategy we will use to win Virginia for Donald J. Trump.