Latest News
BRONCOS WIN 24-10, JOB FAIR TUESDAY FEB. 9
February 7, 2016
Congratulations to the Denver Broncos who
won over the Carolina Panthers, 24 to 10
at 10:24 p.m. tonight.
REAGAN BIRTHDAY
Ronald Reagan's birthday was Saturday night
and I got to hear OPERA in his honor at the
Ronald Reagan Lecture Series.
I did promote the event and went myself to the
Saturday event. Quite a splendid turnout with
100s of conservatives.
Loudoun County election officials remind residents that the
deadline to register to vote or update their voter registration
information is 5:00 p.m., Monday, February 8, 2016, in order to vote
in the presidential primary Tuesday, March 1, 2016.
https://www.loudoun.gov/CivicAlerts.aspx?AID=3117

JOB FAIR TUESDAY FEB. 9
Every day I make sure my friends and neighbors are secure in
their jobs or in their job searchs.
The Loudoun Workforce Resource Center's first industry-based
Career Fair of 2016 originally scheduled for Wednesday,
January 27, 2016, has been rescheduled for Tuesday,
February 9, 2016, from 10:30 a.m. to 12:30 p.m. at the
center at 102 Heritage Way, N.E. in Leesburg Six
staffing/service providers will be onsite promoting a
variety of job opportunities in accounting, administrative
support, general labor, airport baggage claims and airport food services.
https://www.loudoun.gov/CivicAlerts.aspx?AID=3104

Reminder:
Sunday, Feb. 14 is Valentines day
President's Day- GW birthday
Monday Feb. 15 is "Presidents Day" in some states but is considered GEORGE WASHINGTON'S
BIRTHDAY in Sterling, Virginia.
POTHOLES POTHOLES POTHOLES
Regarding POTHOLES and the reporting of dozens of missing Stop Signs, and other traffic signs on the street, please give VDOT time to replace them by first reporting them (please)
If you have access to the internet this is the form to fill out
https://my.vdot.virginia.gov/

DELGAUDIO 2016 FOR NATIONAL DELEGATE
AT ASHBURN GOP CONVENTION APRIL 16
There was an early deadline, so I decided to file for the position of Delegate based on many of you asking me to continue to look out for Sterling and America. So I will honor those requests.
Now, please continue your support of me as I seek election as Republican National Delegate to Cleveland, Ohio for the 2016 GOP Convention. Thank you.
THANK YOU TO MANY OF YOU WHO have filled out forms already!
To help me you must first fill out a form ( by Feb. 28) and then attend the local District Convention to vote for me.
In this local Party contest, you must be a local delegate to vote for me
to be a National Delegate.
You, as a delegate then must attend and vote for me at the 10th
Congressional District Convention on Saturday, April 16, 2016, at
Stone Bridge High School, 43100 Hay Road, Ashburn, VA 20147.
This is a small gathering of several hundred and your one vote makes
it possible for me to win. I have been elected a National Convention
Delegate before and its entirely a Republican decision.

If you can, download the form, fill it out, sign it and post it to your door.
Email me and tell me your address to come and pick it up. Or email me with questions and give me your number to call. Thank you again.
This convention will be the most challenging and the obstacles will be many as we face the future of Sterling and our beloved county and country. As your Republican Delegate, I will make sure Sterling remains at the front lines of defending our conservative values.
PLEASE let me know if I can come by and pick up a completed form (Advice: you do not have to donate money to be a "local delegate". )
GIRL SCOUTS STERLING WHAREHOUSE DISCOVERED
Revealed: the Girl Scouts have their secret cookie warehouse in Sterling
(credit to Washingtonian)
Photo here
http://www.washingtonian.com/2016/01/20/february-2016/
43 Years: DELGAUDIO AT RIGHT TO LIFE MARCH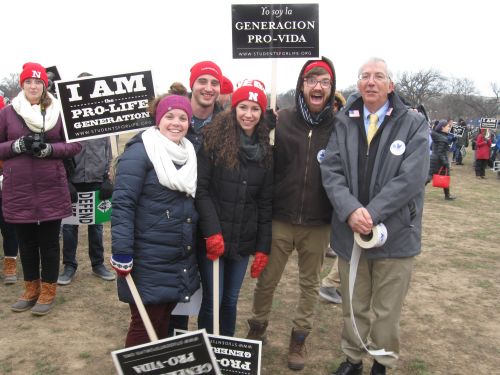 I attended the annual march as I have since the beginning in 1974. Senator Dick Black
tells me he has co-sponsored Del. LaRock's HB963, which protects unborn children
who are capable of feeling pain from abortion. Substantial medical evidence
demonstrates that unborn children are certainly capable of experiencing pain by
20 weeks after fertilization.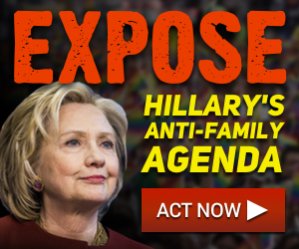 I joined with hundreds of conservative Virginians today, Monday, January 18, 2016,
to protest the radical and illegal actions of VA Attorney General Mark Herring.
Many held signs that I provided. Photos and full report posted here.
I led efforts to honor the wronged victims of anti-Christian hysteria that
currently grips the USA and was pleased with the public embrace of these
women, respectively, by Congressional leaders. I have organized legal and other support!
I will continue to defend them.