Latest News
Giant Storm Approaches, Delgaudio Launches, Look for Home Invader
January 21, 2016
Historic Giant Storm Approaches Now
Dear Sterling American,
I have filed to be a Republican National Convention Delegate at the 2016 GOP
convention in Cleveland, Ohio. This is a personal decision that I share with you
as we, together, are anxious for our Sterling and America.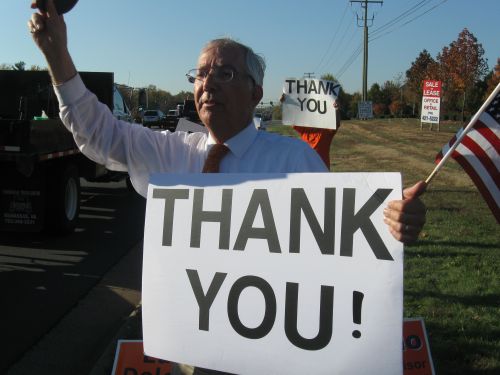 I have been elected Delegate on for 3 "terms" back in 1988, 1992 and 1996 and was
actually (shocker) involved in the Reagan presidential campaigns which challenged
the liberal Establishment in 1976 and in 1980, defeated the liberals.
If you continue to support my conservative values, please wish me well, pray for me to be successful in this endeavor.
Finally please consider being a delegate and tell me you can be a delegate to the
Tenth District Convention on Saturday, April 16 at Stonebridge High School where I must
obtain a majority of votes. Thank you.
RIGHT TO LIFE MARCH Friday Jan. 22
I will attend the March for Life and this scheduled for Friday no matter the weather. I have
never missed this march since 1973.

PRINT OUT THESE PROCEDURES BELOW (in case there is no electricity)
My home phone is 703-421-4599 for any urgent snow removal issues.

Delgaudio and Sheriff Offers Safety Tips as Forecasted Winter Storm Approaches
I have posted some advice from the Sheriff regarding driving in the snow.
http://joineugene.com/news/article.php?article=10488
Blizzard Preparedness: Things to do Before, During and After the Impending Winter Storm

Check on your neighbors: Severe winter weather poses a particular danger for elderly and homebound individuals. Make sure they have proper supplies. Keep in touch with neighbors before, during and after the storm. You might even offer to shovel their sidewalks!
https://www.loudoun.gov/CivicAlerts.aspx?AID=3086
VDOT CONTACT WEBSITES (SEVERAL)
WHERE IS MY SNOWPLOW FOR MY STREET
This is an interactive website that tells you where snowplows are deployed
over the entire storm period (24 hours to 7 days if necessary)
http://novasnowplowing.virginia.gov/
For snow removal on the street, please give VDOT time to remove
If you have access to the internet this is the form to fill out
https://my.vdot.virginia.gov/
If your request is related to a road hazard that needs immediate attention,
please call 1-800-367-7623 (VDOT)
If you have not seen any action, call me at home 703-421-4599 and I will call
also.
LO CO WINTER WEBSITE
In addition the emergency pages cited above, there is a general Loudoun County
website for all other winter weather preparations here:
https://www.loudoun.gov/winter
tip: charge your cell phones now

STERLING HOME INVADER WANTED, LOOK FOR THIS SUSPECT PLEASE

The Loudoun County Sheriff's Office has released a composite sketch of one of two suspects in the January 14 home invasion in the 22000 block of Mayfield Way in Sterling, Va.
More at this link (continued)
Around 4:30 p.m., the two suspects walked into a house and confronted two males who were inside the basement. One of the suspects brandished a firearm and took a wallet and cash from the victims. Loudoun Sheriff's Detectives believe the home was targeted and are investigating the circumstances of the robbery.
The suspect in the composite sketch is described as a dark-skinned Black male, approximately 6'2" tall with a medium build. He appeared to be in his early 20's with some facial hair on his chin and cheeks. He was wearing dark colored jeans and a black hooded sweatshirt at the time of the robbery.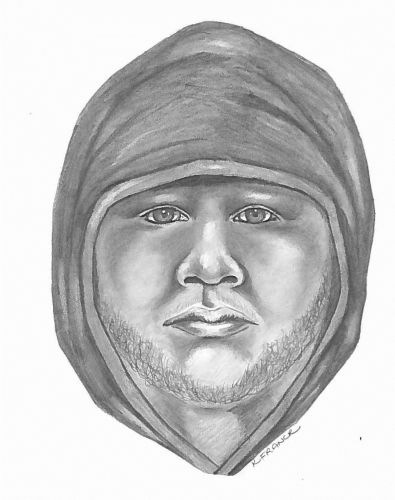 The second suspect was also described as a dark-skinned Black male, approximately 5'10" tall with a thin build. He was wearing a lime green hooded sweatshirt with light colored jeans at the time of the robbery.
Both suspects fled the scene on foot and were last seen running towards W. Greenthorn Avenue towards the Washington and Old Dominion Trail.
Anyone with any information regarding this case is asked to contact Detective M. Grimsley of the Loudoun County Sheriff's Office Criminal Investigations Division at 703-777-0475. Callers wishing to remain anonymous are asked to call Loudoun County Crime Solvers at 703-777-1919.